Tanzanian Economy Continues To Experience Spillover Effects Of High Commodity Prices, Says Bot
By Prosper Makene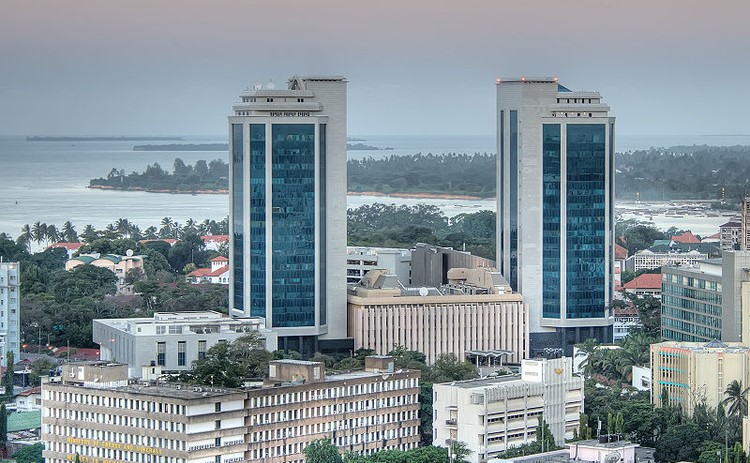 The Tanzanian economy has continued to experience spillover effects of high commodity prices in the world, as well as tight financial conditions and monetary policy tightening by central banks in advanced economies, says Bank of Tanzania's report for the quarter ending June 2022.
The BoT report which unveiled in August, said: "These global challenges have been caused by disruptions of global supply chain following the outbreak of war in Ukraine in February 2022.
It adds: "As a result, there was an increase in the general price level in the quarter ending June 2022.
The report has further said that in Tanzania Mainland, twelve-month headline inflation averaged 4.1 percent, higher than 3.4 percent in the corresponding quarter in 2021.
It pointed out that the increase manifested largely in food and energy prices while in Zanzibar, inflation was 4 percent, up from 3.1 percent in the preceding quarter.
"The increase occurred in prices of both food and non-food consumer goods, particularly green cooking bananas, Mbeya rice, wheat flour and price of petroleum products. Nonetheless, inflation rate remained within the target of 3-5 percent for 2021/22 and consistent with EAC and SADC convergence criteria of a maximum of 8 percent and 3-7 percent, respectively," the report said.
Noted, "A similar rising trend of inflation was observed in the EAC and SADC economic blocs, with Tanzania and only a few other countries managing to achieve the convergence criteria."
The BoT report has went on to say that monetary policy implementation was faced with the challenge of rising inflation and the need to support credit expansion to the private sector by banks for growth of the economy.
"In order to tame inflationary pressures arising from the demand side without undermining economic growth prospects, the scale of expansion of liquidity to banks was reduced. Consequently, money supply increased, but at a slower pace than before," it said.
It stressed that the credit growth to the private sector remained strong and consistent with projections, attributable to monetary policy and improved business conditions.
"Specifically, credit growth averaged 15.9 percent in the quarter ending June 2022, the highest in the past five years. Lending rates remained almost unchanged at around 16 percent, with some banks lending to the agriculture sector at less than 10 percent under special loan facility established by the Bank of Tanzania to support recovery of the economy from COVID-19 pandemic," it said.
It also revealed that the Government fiscal performance was satisfactory, as revenue collection improved and expenditure continued to be aligned with available resources.
"In Tanzania Mainland, revenue and grants amounted to TZS 6,409.5 billion during the quarter ending June 2022, an increase of 20.3 percent from the corresponding quarter in 2021. Out of the amount, central government revenue was TZS 6,046.7 billion, which was about 35 percent higher than the amount collected in the corresponding quarter of 2021. Expenditure amounted to TZS 6,799.9 billion, of which recurrent expenditure was TZS 3,863.2 billion and the remainder was development spending," the report said.
"For Zanzibar, revenue collection increased by
17.7 percent to reach TZS 241.4 billion, of which non-tax revenue was TZS 26.7 billion. Expenditure was TZS 340 billion, where TZS 174.9 billion was recurrent expenditure and TZS 165.1 billion was development expenditure," it said.
The Central Bank report also said that external sector of the country also experienced headwinds arising from global challenges of high commodity prices, tight financial conditions and rising inflation in trading partners.
"Partly reflecting these challenges, the current account deficit in Tanzania Mainland widened to USD 1,390.5 million in the quarter ending June 2022 compared with a deficit of USD 796.2 million in the corresponding quarter of 2021. Much of the increase in the deficit was due to a rise in imports of white petroleum products.
In Zanzibar, the current account deficit widened to USD 197.3 compared to USD 82.1 million recorded in the corresponding quarter in 2021, mainly associated with an increase in imports, which outweighed the increase in exports," BoT report said.