Tanzania-New Regional Commissioner Comes In With Fresh Hope For Kagera
By Mutayoba Arbogast,Bukoba,Tanzania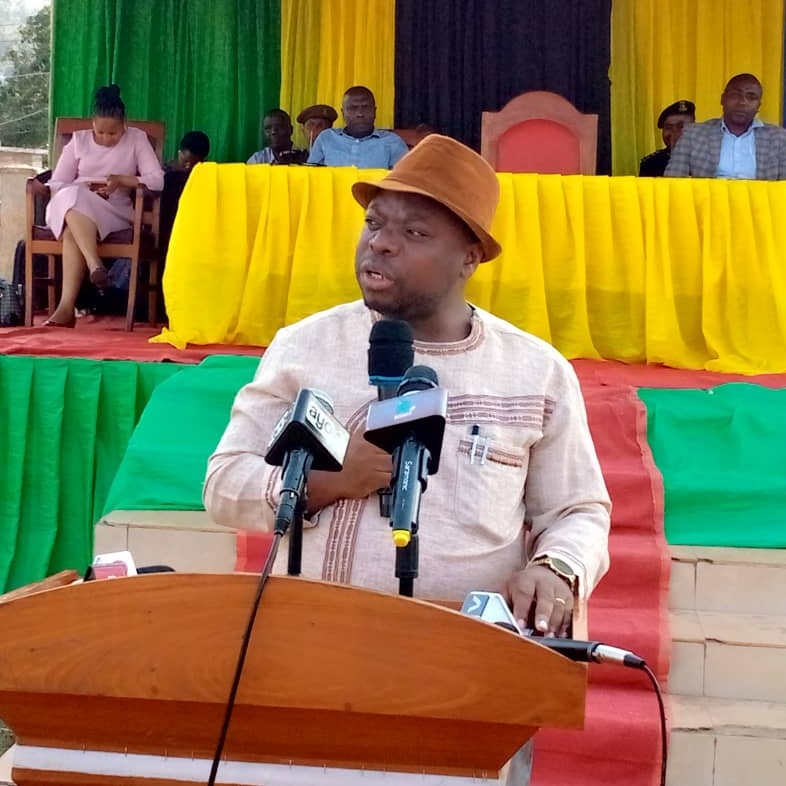 Unnecessary roadblocks and other multiple hinderances to regional development may soon be a thing of the past with the arrival of a new Regional Commissioner.
The directive was given this week by Kagera Regional Commissioner,Albert Chalamila, when he was addressing  residents at  Uhuru ground in Bukoba municipality,the first meeting with 'wananchi',for introducing himself  as a new Regional Commissioner,and his priorities in ensuring improved services delivery to the people.
He said it is discouraging  to have a lot of roadblocks in the region which neighbours five countries of Uganda,Rwanda,Burundi,Democratic Rebulic of Congo(and Kenya by Lake Victoria),where  movement  of doing businesses  to promote economic diplomacy,should be highly adhered  to.
He tasked  Kagera Police Commander, ACP William Mwampaghale,to remove  unnecessary roadblocks ,
citing  the Bukoba-Mutukula highway which denies  opportunity of doing businesses at ease,and in a conducive environment  for mutual interests for peoples of both countries  of Tanzania and Uganda.
There has been a longtime complaints from local communities and neighbouring  countries' traders on roadblocks and appealed to the government to reduce them.
During Tanzania-Uganda youth meeting convened at Mutukula border town of Uganda,is part of the dialogue if Great Lakes Network for Dialogue and Peace,which comprises Tanzania,Uganda,Rwanda and Democratic  Republic of Congo(DRC),among other things,charted ways of strenthening crossborder cooperation.
Kabangira Fred, Speaker for Mutukula town of Uganda,who was one of the invitees,faulted the presence of many roadblocks  in Tanzania,saying the situation is  discouraging people from doing businesses.
Albert Chalamila is among the  Regional Commissioners who were appointed  by  President Samia Suluhu Hassan on July 28,2022 when the President made changes of Regional Commissioners,with others being shifted to other stations and others dropped.
Being a man of full of fun and jokes,which leave some in amusement,but some disheartened,was at times in that capacity during the leadership of the late President John Magufuli,and when President Samia Suluhu Hassan took the office in 19 March 2021,following the death of  her predecessorJohn Pombe Magufuli,she appointed him to go on with the post,but later on,he was fired for not complying with President Samia expectations.
Swearing in the appointees,President  Samia said  Chalamila,is an industrious leader,but needs to change from being a 'naughty boy' to a grown up person,and he bowed down for that;a sign for promising changes and accountability.
Here and there,people are discussing,that may be,there is something special in Chalamila,as a civilian,to be appointed in leading the region which for so long,has been led  by Commissioners of military origin,to mention a few,the recent  Regional Commissilner,Major  General Charles Mbuge,who was preceded by Brigadier General Marco Gaguti.
Kagera region residents have high expectations on him,to ensure he is delivering  good service which will uplift the standard of living,moving the region from below poverty line.
Chalamila also mentioned  other priorities to be peace and safety,curbing illegal fishing,strengthening of infrastructures  etc
By ordering the  removal of unnecessary roadblocks,he has shown the light.