Southern African Countries Object To US Law Countering Russian Activities In Africa
By Jorge Joaquim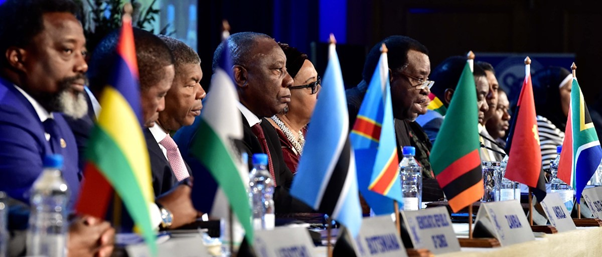 Leaders of countries in the Southern African Development Community (SADC) have voiced their opposition to a proposed United States law on countering Russian influence and activities in Africa.
The "Countering Malign Russian Activities in Africa Act" adopted by the US House of Representatives directs the US secretary of state to submit a strategy on Russia.
According to Gregory Meeks, chair of the house's Foreign Relations Committee, the bill is designed to stop Russian president Vladimir Putin using Africa to bypass US sanctions and fund his war in Ukraine, as well as to protect African people from human rights violations by Russian mercenaries.
SADC leaders, however, complained that it made the continent "the target of unilateral and punitive measures", according to a statement from their summit last week.
They reaffirmed their position of non-alignment towards conflicts outside the continent.