Sierra Leone: On International Youth Day, Leading Organization Urges Stakeholders To Tackle Root Causes Of The August 10 Disaster
By Ishmael Sallieu Koroma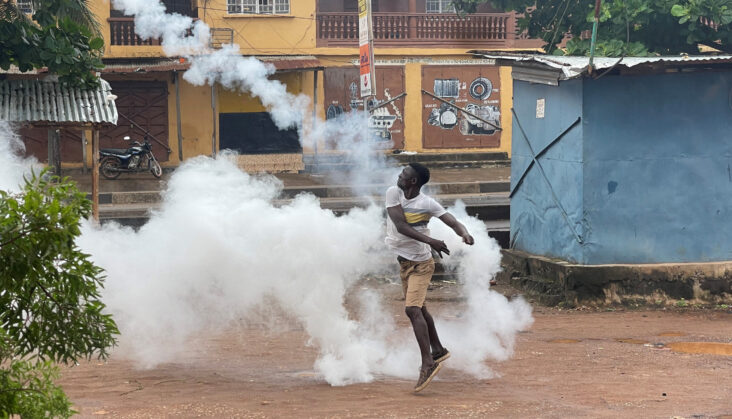 Chozen Generation Sierra Leone (CGSL), one of Sierra Leone's has called for calm and urged the government to probe further and address underlying issues that resulted in the recent violence and killing the in the country.
On August 10, youths from the eastern part of the capital Freetown, and in some areas in the Northeast and Northwestern region of the country came out to demonstrate and clashed with police officers. Four officers are reported dead. No official figure yet for the civilians who died, but unconfirmed reports suggest the number is way above 20.
In its International Youth Day message on Friday 12th August, 2022, the youth- leadership organizations said they are in 'great distressed over the tragedy' and spared a moment to mourn compatriots.
"We condemn violence in every form and believe it is by no means an option for a solution to anything," the statement reads wrote.
According to the CGSL, the protest and consequences thereof are symptoms of many complex and diverse underlying issues affecting young people. Whilst urging government to investigate, they argued that referring the August 10 incident as 'a result of political machination only is lazy and unhelpful.'
''we know for sure that in the midst of hardship and loss of hope, youths were caught up between expressing their genuine concerns and being used as pawns by selfish politicians, they noted
"We are concerned that operatives of the ruling Sierra Leone People's Party (SLPP) and the main opposition All People's Congress (APC) party have routinely whipped up tribal and regional sentiments to widen the divide and promote violence with a usually catastrophic outcome especially for young people,''
CGSL noted youths can become more and contribute more if they are given the platform to learn and express themselves.
'We believe that, given Sierra Leone's high youth population, the high levels of unemployment and the harsh economic climate have always created a potentially fertile opportunity for chaos,'' CGSL noted.
''To the careful observer, the signs had been obvious and persistent. The cost of living is at an all-time high, pushing many Sierra Leoneans, especially young people further into poverty.
"CGSL believes to exacerbate an already tense and volatile situation, the government has been slow, unable or unwilling to provide timely and adequate information to its citizens creating a communication asymmetry that has been exploited by rogue elements.
''We, therefore, conclude by submitting that the blame for Sierra Leone's current fragility should by all of us, not just those desperate , drug-induced, politically manipulated youths. The blood of all the innocent lives lost are in our hands –every government official or civil servant who steal state resources and deprives millions of Sierra Leoneans of a decent life; every business owner who hoards goods and services, creating unbearable hardship for the most vulnerable citizens; every Sierra Leonean who creates and /or share dangerously false, inciteful and divisive content on social media and indeed every citizen who keeps a deafening silence in the face of these,''
The group however called on every youth to be law-abiding and peaceful, adding they believe there is still space to express their concerns within the confines of the law as no retribution or mourning is enough to compensate for a lost life.