Sierra Leone: My Leadership Will Be Result Oriented"-Fourah Bay Presidential Hopeful Salamatu Kakay
By Ishmael Sallieu Koroma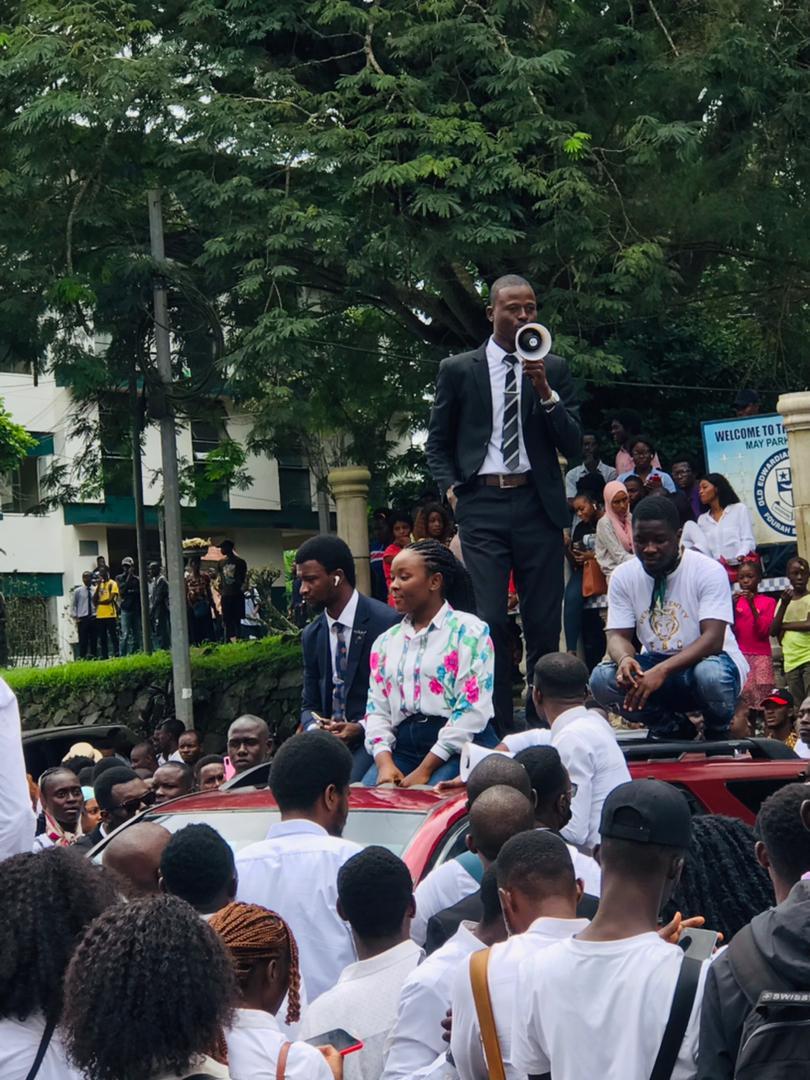 The Presidential hopeful and the leading contender in the upcoming Student Union Government Elections (SUG) at Fourah Bay College, University of Sierra Leone, Salamatu Kakay, has said that her aim to lead students is to proffer realistic solutions to the problems affecting students daily.
Salamatu Kakay made this statement during her declaration to run for the top student office whilst addressing and assuring students that if elected as their leader in the forthcoming elections, she will bring the desired change needed.
''When I gained admission at Fourah Bay College in 2019, I had so many expectations when it comes to running the affairs of students on campus but all of that did not happen as I had expected. For instance, the first shock I had was the issue of classrooms which I had to struggle with in my first week in college. This and many factors are the inspiration to run for student leadership to create a change,'' she said.
Salamatu Kakay said student unionism is something that is very close to her heart thus over the years she has participated in the development, and discourse on student issues, lending her voice to anything that has to deal with making the student experience exciting.
''I believe that it is about time we chose someone who has the student welfare at heart, not someone that will come and lie to you with bogus promises and at the end unable to deliver on those promises,'' Miss. Salamatu Kakay added.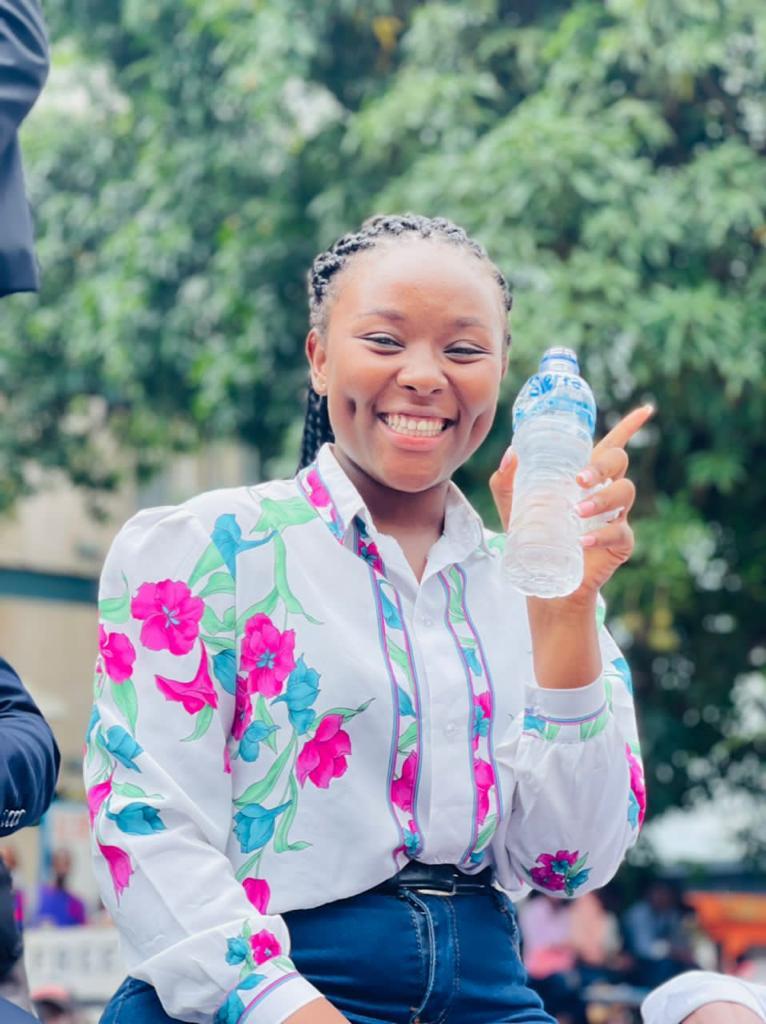 Kakay added that the challenges students go through are myriad among them she said is the issue of missing grades thus affecting students each year adding those students ended up taking missing grade modules as reference. She promised that her government will collaborate with lecturers as many of the cases are not the fault of students.
'' If you look at the ICT system, we already have a portal that has been launched. Every student on campus should have access to it. If the portal is effectively used, it can solve so many issues on campus. The issue of missing grades, timetable, lecture notes and even contacting other students on the portal,'' the President hopeful claimed.
The third-year law student went on to say, she will be a president with a difference stating that the college's first female leader couldn't live up to her promises to students in alleviating their challenges rather than things that are not beneficial that directly affect the students she represents.
'' We have had a female president but couldn't deliver, the student populace needs another one and that better one is Salamatu Kakay who is here to liberate students on their everyday challenges. I promise to work for you all, to be a servant-like leader for you all. Do not hesitate to vote me in, let's make history again,'' Kakay urged.
Madam Kakay further urged fellow students to come out in their numbers during elections to overwhelmingly vote for her adding that over the years there have been other sets of people running the affairs of students yet there haven't been many visible changes in student's welfare in the college.
'' They say someone who wears his or her shoes feels it best. I am a true Fourahbites. I stayed on campus. I do undergo the challenges that every Fourahbites is undergoing. I know the issues because I am a student and I know how I will confront them,'' Kakay lamented.
Madam Kakay said her government will one that will be harnessing funds and resources from the college administration, government, private individuals, multinational companies, and past FBC members to enhance development. She added that the college is one of the renowned universities in Africa and has produced students who can, if lobbied, contribute to developmental projects of the college, especially in the transport sector.
Salamatu Kakay if elected as president of the SUG at FBC, would become the second female president in the history of West Africa's oldest university succeeding the first ever female SUG president Miss Adama Sillah.