Rwanda Increases Teachers Salary By 88 Percent
By Maniraguha Ferdinand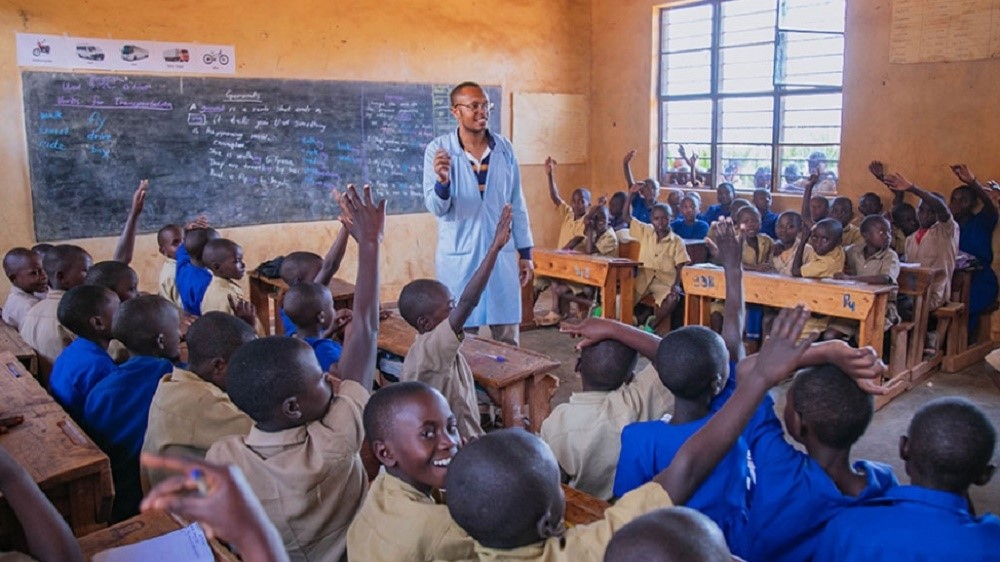 Government of Rwanda has announced salary increment for primary and secondary schools teachers amid growing inflation rise.
A communiqué  issued by Ministry of Education on Monday afternoon revealed that teachers whose secondary schools leaving certificates most of whom teach in primary schools, their salary will be increased up to 88%, from about 45 USD to more than 100 USD.
Diploma holders their salary will be increased by 40 %, meaning 52 USD of increment while bachelor degree holders salary will be increased by 40% which is 62 USD of increment.
Ministry of Education said that increase comes to improve the welfare of teachers as well as promoting the quality of education in public and government-aided schools.
The salaries for Head Teachers, Deputy Head Teachers, and support staff working in public and government-aided schools have been also revised upwards, according to Ministry communiqué.
These decisions will come into force from the payment of the teacher salaries of August 2022.
Changes in salary will touch to more than 100 000 teachers around the country. Teachers were among the public workers whose salaries were low compared to other sectors.
Government has also allocated 5 billion FRW (about 5 million USD) to Umwarimu SACCO, a 15 year old teachers cooperative whose mission is to give out cheapest loans to teachers.
Rwanda's inflation has been on the rise since the beginning of 2022, the situation which was worsened by Russia-Ukrainian war. Last month Rwanda bureau of statistics announced that inflation increased by 13.7 percent year on year in June 2022 up from 12.6 percent in May 2022.