Prof. Joyce Ashuntantang Is New President Of Ex Saker Student Association-USA Branch
By Amos Fofung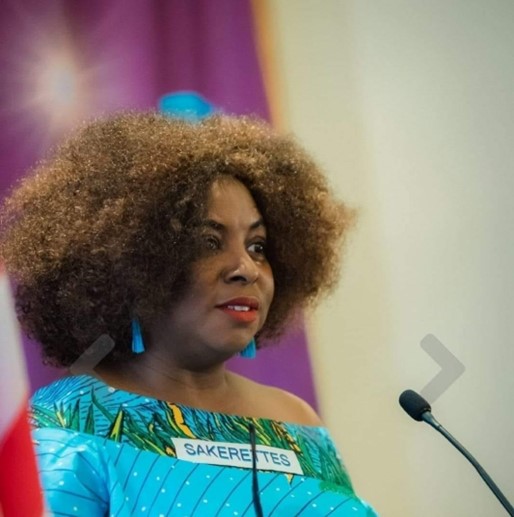 Prof. Joyce Ashuntantang has been elected president of the USA branch of Ex Saker Students Association, EXSSA-USA. She was elected at the association's Iolite Convention which took place from August 3 to 7.
During the convention, the ex-students of the all-girls Christian boarding secondary school, Saker Baptist College, Sakerettes, as they are fondly called, residing in the USA, also celebrated a 60/40/21 trifecta; 60 years of the iconic college, 40 years of its prestigious alumnae association, EXSSA, and 21 years of a federated ExSSA-USA. The celebrations, hosted by EXSSA DMV with Dr. Lum Fube as president, culminated in the election of a new executive with Prof Joyce Ashuntantang at the helm.
Prof Ashuntantang (Class of 1983) is taking over from Ms. Esther Ayuk who served with distinction during a challenging time framed by the pandemic. Other members of the executive include; Vice President: Geraldine Esombe (Class of 1992); Secretary: Rosie Belle Mbu Besong (Class of 2002); Treasurer: Nelly Enone (Class of 1986); Financial Secretary: Fende Eseme (Class of 1997); Organizing Secretary: Ambit Atanga Ndumu (Class of 1990); Chaplain: Dr. Adeline Viyuoh (Class of 1984); Chief Whip: Barrister Bessem Ebai Ngassa (Class of 1990).
The president will follow due process to fill in outstanding positions. ExSSA-USA has a membership of 375 in 12 chapters spread across the USA. Speaking after her election, Prof. Joyce Ashuntantang called on all members to work with her so the association can accomplish its desired goals. She says her overarching goal is "to enhance EXSSA-USA's international visibility and effectiveness in implementing our mission to improve the lives of women and girls through education programmes, mentorship opportunities, and training programmes that will enable their social emancipation and economic empowerment".
Rich contribution to ExSSA-USA before election
Before her election at the helm of ExSSA-USA, Prof Ashuntantang has been a hardworking and passionate trailblazer in the association in the last 17 years. She has served the association variously: Public Relations Officer, 2007-2011; Organising Secretary, 2011-2013, and, Vice President, 2015-2017.
Additionally, she also served on several committees – website, public relations, and scholarship – and consistently leveraged her artistic talents and public relations skills by directing and hosting major association events.
She is currently the Coordinator of ExSSA USA's flagship project, the Dreamers Scholarship programme, which was created to provide scholarships to deserving impoverished girls for whom attending Saker Baptist College is an unattainable dream.
In the first year, the scholarship programme focused on Internally Displaced Persons (IDPs). After a rigorous application process, EXSSA-USA selected four young girls and awarded them $10,000 (6,456,421) each, which covers scholarship from form one to upper sixth.
As Coordinator of this programme, Prof Ashuntantang has gone above and beyond, raising additional funds to provide various needs to Dreamers and their families. As a result, she received a special 2022 ExSSA-USA Service award "in recognition of leadership, outstanding performance, and dedicated service to ExSSA-USA."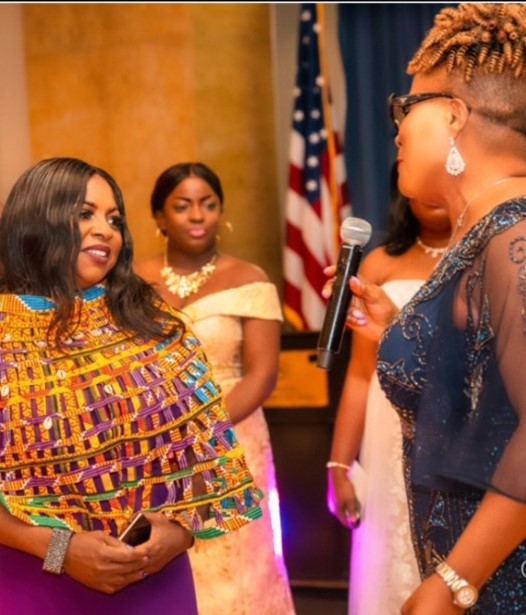 Prof Joyce Ashuntantang brief Bio
Prof Joyce is a Professor of English and African literature at the University of Hartford, Connecticut. A poet, actress, interdisciplinary scholar and public intellectual, she is a graduate of universities on three continents.
Dr. Ashuntantang, received a B.A. in English with a minor in Theater Arts from the University of Yaoundé in Cameroon, a Master's in Library and Information Science from the University of Aberystwyth in the U.K., and a Ph.D. in English/African Literature from the City University of New York in the USA.
She is the author of many scholarly and creative publications, which include, Landscaping Postcoloniality: The Dissemination of Cameroon Anglophone Literature, Their Champagne Party Will End: Poems in Honor of Bate Besong, co-edited, A Basket of Flaming Ashes, Beautiful Fire, and Bearing Witness: Poems from a Land in Turmoil, co-edited and The Routledge Handbook of Minority Discourses in African Literature, co-edited.
She has appeared as an invited poet in many countries worldwide, including England, Germany, Nicaragua, Greece, Costa Rica, Colombia, Bangladesh, Cameroon, and the USA. Her poems have been translated into Spanish, Greek, Hebrew, Turkish, Bangla, Arabic, and Romanian. Her Awards include the Spirit of Detroit Award for Leadership (1987), Ministry of Culture, Cameroon, Award for Outstanding Performance in Theater (1989, 1994), Belle K. Ribicoff Prize for Excellence in Teaching and Scholarship (2012), Pan-African Ivory Club Educator Award (2018) Kathrak-Bangladesh Literary Award (2018) and EXSSA USA's special Service Award (2022).
Not surprisingly, her campaign galvanized the whole of EXSSA beyond the USA. Her active role in the success of the Diamond Jubilee of Saker Baptist College and 40 years of ExSSA is still fresh in the minds of many. Moreover, non-Sakerettes, buoyed by her charisma and her tenacious spirit of service in the community, joined the movement as well through social media channels.
ExSSA-USA members say with Prof Joyce Ashuntantang at the helm, the branch, is in good hands. They said the road ahead may be challenging, but Dr J, as she is fondly called, "has the experience, tenacity, and personality for the job, and a governing team which is destined to carry the association to new heights for the next three years".