Mzansi National Philharmonic Orchestra Collaborates With Top Sa Artists To Highlight The Plight Of Refugees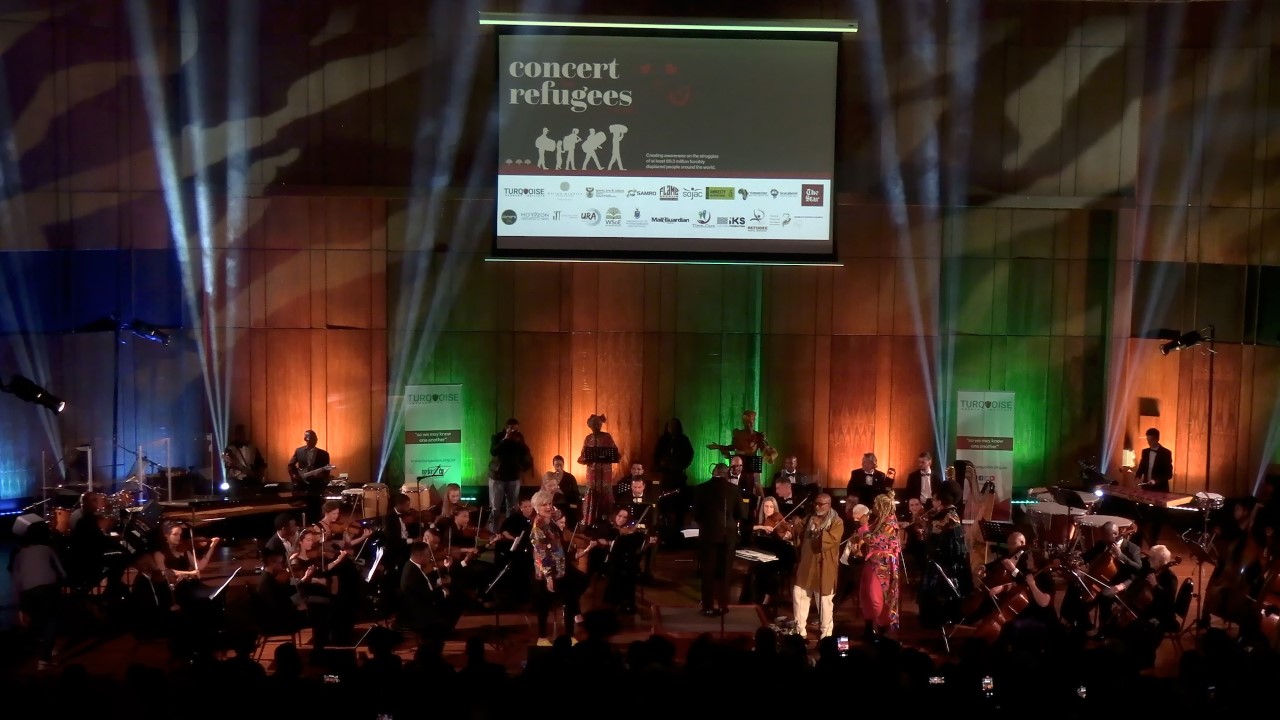 The Mzansi National Philharmonic Orchestra (Mzansi NPO) was proud to partner with the Turquoise Harmony Institute (THI) at a recent performance in Johannesburg aimed at highlighting the plight of asylum seekers and refugees, who are among the world's most disenfranchised people. The intention was to reframe the refugee experience, shifting the debate away from refugee statistics and refocusing on the attitudes of those who may not be sure who refugees even are, creating connections through common experiences and increased understanding.
This performance succeeds an inaugural week where the Mzansi NPO performed to sold-out houses as part of William Kentridge's "Oh to Believe in Another World", which celebrated Wits University's 100th Anniversary.
Under the baton of Mzansi NPO's associate conductor, Kutlwano Masote, the orchestra accompanied some of South Africa's finest artists. Thisstellar line-up featured PJ Powers, Msaki, Thandi Ntuli, Neill Solomon, Rock Steady Dub, Lebo Mashile, Bienvenue Nseka, Pops Mohamed and Sipho "Hotstix" Mabuse. The Mzansi NPO demonstrated that an orchestra can be at the base of an idea that represents good neighbourliness, tolerance, togetherness, and beauty when we come together.
The concert also premiered Don Laka's "Like the Moon", commissioned by Mzansi NPO, which was a homage to the victims of the recent KwaZulu-Natal floods and the Covid-19 pandemic. This was performed by the Ijadu Chorus and accompanied by the Mzansi NPO.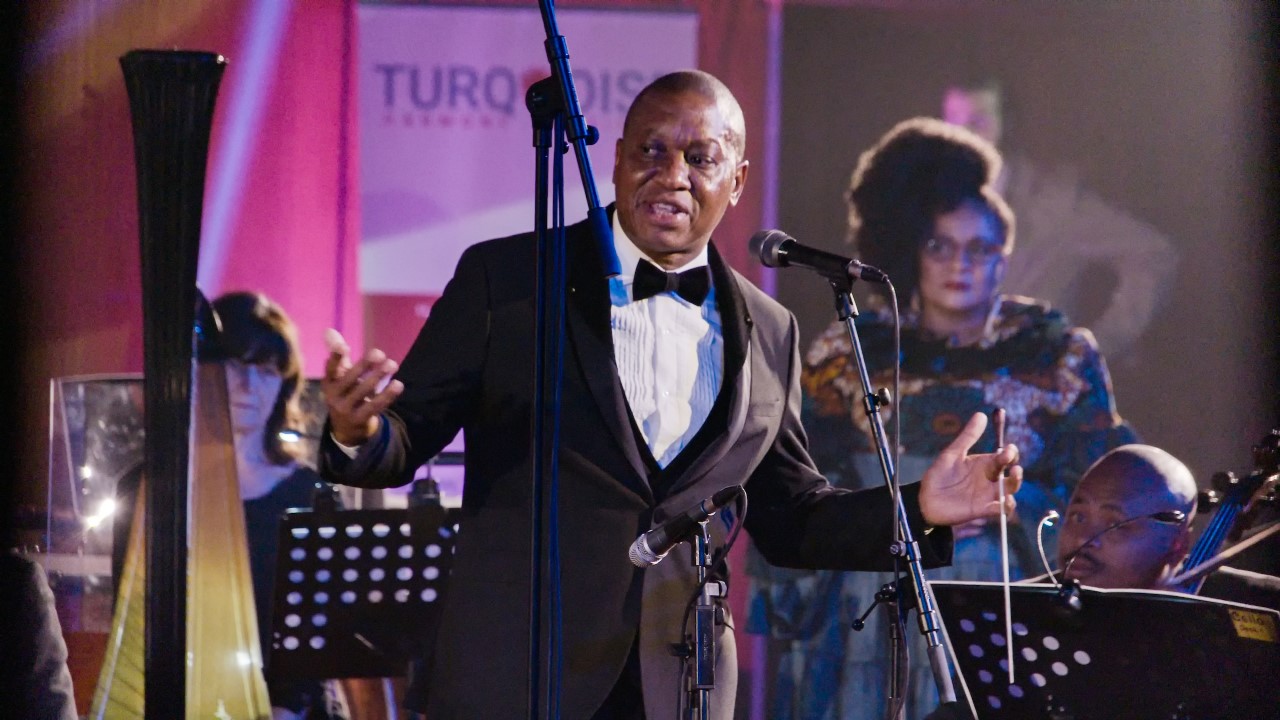 Two new arrangements for the concert, namelyRefugee (Come Home)performed by Sipho Mabuse andWomen of Africaperformed by PJ Powers, were newly arranged and written by the associate conductor,Kutlwano Masote.
Sipho "Hotstix" Mabuse commented that "the Refugees Concert was another milestone in creating awareness of the plight of displaced people. Participation by all the musicians, including the Mzansi NPO, forges a united front against the plight of refugees. This is commendable and to be encouraged, the Mzansi National Philharmonic Orchestra remains an integral part of South Africa's development and advancement of the arts, music in particular".
Further commenting on working with the Mzansi NPO, singer, songwriter and composer Maski said, "I was honoured to have collaborated with Mzansi National Philharmonic Orchestra and I loved working with these musicians across various settings. I respect the fact that this Orchestra is a moving entity, is inclusive and has musicians that are excellent and who hail from many of our provinces."
Ayhan Cetin, Executive Director of Turquoise Harmony Institute, said, "We are delighted to have collaborated with Mzansi National Philharmonic Orchestra for this concertand we look forward to a long and fruitful partnership."
Samson Diamond, lecturer and leader of the Odeion String Quartet at the University of the Free State and associate concertmaster of the Mzansi NPO, led the Mzansi NPO through a range of songs from PJ Powers – from the ever-popular and embracing song,Jabulani, to Neil Solomon's new song,Homeland,which was publicly launched at this concert.
This was the 3rdconcert that the Turquoise Harmony Institute (THI) presented with the aim of bringing hope, awareness and advocacy to our country's and continent's refugees.
Other partner organisations that contributed to making this concert possible, include: the Nelson Mandela Foundation, Amnesty International, Department of Sports, Arts and Culture, Universal Rights Association, Wits University, Flame Studios, Horizon Educational Trust, Mail and Guardian, Time to Care, Scalabrini Centre, JT Communication, Music in Africa, SAMRO, Concerts SA and Refugee Social Services.
All monies raised from this concert will be used to help refugees in South Africa through respected charities such as Gift of the Givers, Three to Six schools, and various other programs at the Turquoise Harmony Institute
About MZANSI NATIONAL PHILHARMONIC ORCHESTRA
Mzansi National Philharmonic Orchestra (Mzansi NPO) is a not-for-profit, public benefit company that is led by a board of directors consisting of highly respected South Africans who are renowned in their respective fields. This Orchestra has a mandate to broaden the orchestral experience of the country, and support regional and youth orchestras and other music initiatives and music institutions of learning in South Africa.
An important mission of Mzansi NPO is to utilise music to bring South Africans together and to brand South Africa positively on the international stage.
The vision of Mzansi NPO is to be an inclusive national asset and orchestra, which promotes nation building and is internationally recognised for its artistic excellence, innovation, education initiatives and community engagement programmes.
The Mzansi NPO is committed to contributing meaningfully to the improvement of the quality of life of the diverse communities in South Africa. This will be achieved through the creation of world-class orchestral music experiences and touring events, nationally and internationally, and the implementation of the national cadetship programme in partnership with regional orchestras and institutions of learning, in order to promote transformation of this sector.
The Orchestra will create a positive impact through the use of music as a facilitator for building inclusivity, social cohesion, and social dialogue – and this will be achieved by, among others, finding, mentoring, training, and supporting young and talented musicians and promoting the teaching, knowledge and appreciation of diverse genres of music.
Mzansi NPO musicians consist of the cream of South African musicians who are based in South Africa and abroad, who will perform together from time to time.
Mzansi NPO sees musicians who hail from seven provinces/cities of South Africa: Johannesburg, Pretoria, Durban, Cape Town, Gqeberha, Kimberly and Bloemfontein.
75% of the projected budget is earmarked for artistic skills development programmes for young musicians of all races, touring, concerts, and community engagement programmes. Crucially, a substantial part of the budget includes grants to regional and youth orchestras, composers, and other related institutions of learning throughout South Africa.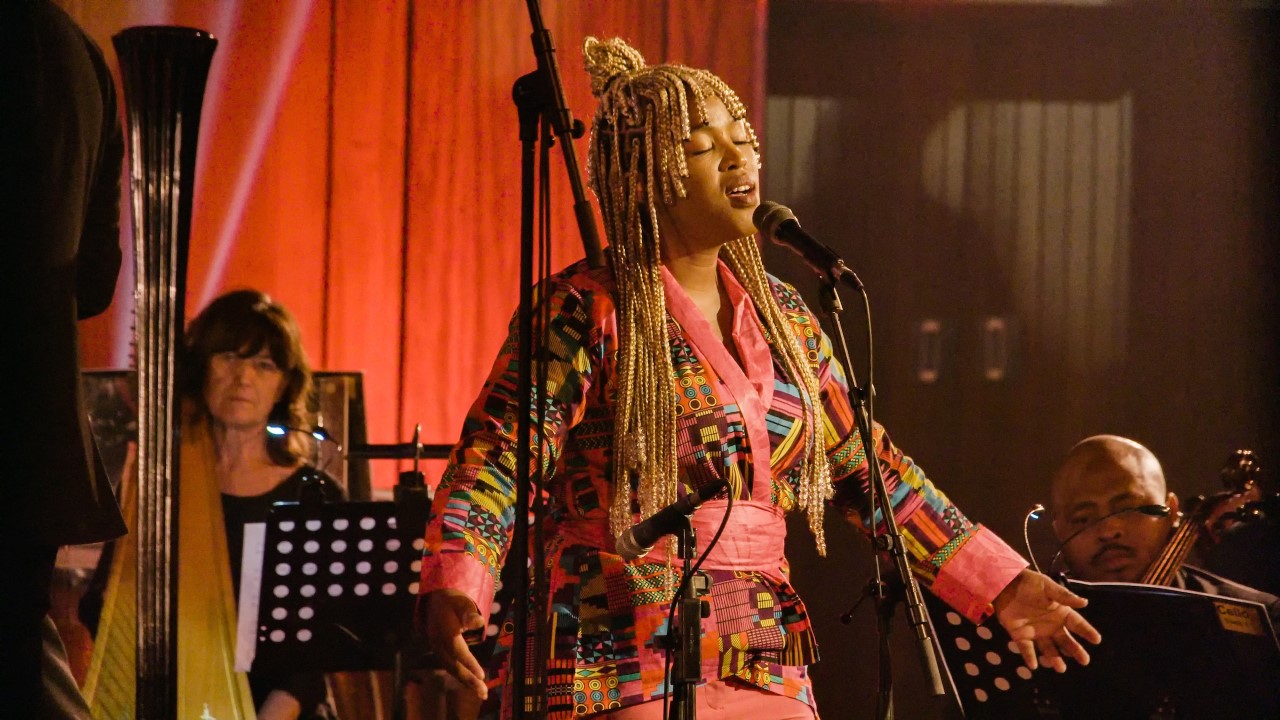 BACKGROUND
The Department of Sport, Arts and Culture (DSAC) championed the establishment of the South African National Philharmonic Orchestra, as an element of a dynamic, vibrant and transformed South African arts, culture and heritage sector that will contribute towards nation building, social cohesion, and socio-economic inclusion.
This is part of advancing the view contained in the revised White Paper on Arts, Culture and Heritage that the Cabinet approved in August 2018 and that was endorsed by Parliament in February 2020, that national companies must be developed so that their artistic reputations for excellence contribute to the advancement of cultural tourism, and that these national companies must be subsidised to embark on a touring circuit.
The policy of establishing national arts companies was given additional impetus since support was announced in parliament in the Budget Speech of February 2019 by the Minister of Finance. In the speech, the Minister of Finance stated that "the global renown of South Africa's art and culture is an expression of our soft power and our rich heritage, and that our public finance choices should reflect an intention to preserve and add to this cultural canon".