Mozambique: Top Politicians Answer US About Its Russia sanctions
By Jorge Joaquim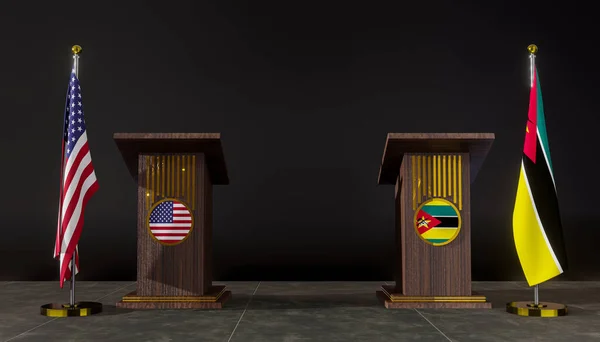 The US ambassador to the United Nations has warned African countries not to ignore US sanctions by buying goods such as oil from Russia, as the country is offering fuel to certain African countries, including Mozambique.
Top Mozambican politicians have rejected warnings from Linda Thomas-Greenfield that African countries should not buy fuel or other goods from Russia which are subject to US sanctions because of Russia's invasion of Ukraine.
Tomaz Salomão, a member of ruling party Frelimo's political committee and chairman of Standard Bank Mozambique, said that Mozambique will make the decision and the option it finds "most convenient".
"The convenient option is that we need to buy fuel at an affordable price," he said, adding that Mozambique was "studying the advantages" of Russia's offer to sell fuel and that it was not necessary for the country to have reserves in Russian roubles to buy it.
Luísa Diogo, a former prime minister whom Carta de Mocambique describes as "virtually assumed" to be a candidate for the leadership of Frelimo, said that Mozambique should stick to its policy of abstention on the Russian war in Ukraine.
The US ambassador, Linda Thomas-Greenfield, has warned of consequences if African countries buy sanctioned goods.
Speaking after arriving in Uganda, Linda Thomas-Greenfield said that countries were free to buy Russian agricultural products, including fertiliser and wheat, but "if a country decides to engage with Russia, where there are sanctions, then they are breaking those sanctions."
She went on: "We caution countries not to break those sanctions… they stand the chance of having actions taken against them."
The US has banned imports of Russian oil, and the European Union is due to follow by the end of the year.
African countries have suffered from rising grain prices as a result of Russia's invasion of Ukraine, which has pushed up prices, the New York Times reports.
The price rise comes on top of the effects of droughts, other conflicts and the lingering effects of the covid-19 pandemic.
They have also suffered from the increase in fuel prices, which have driven food prices still higher.