Malawian Female Muslim Soldiers Now Allowed To Wear Hijabs
By Joseph Dumbula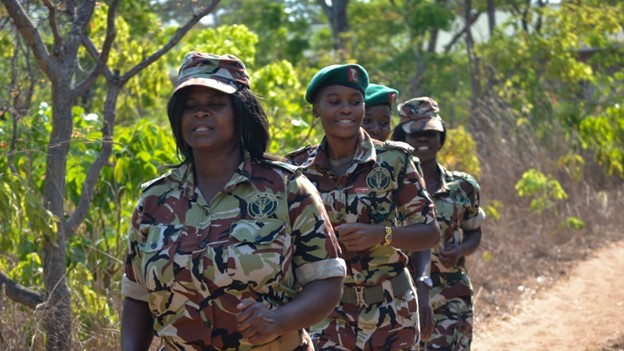 There is now a sigh relief for the Islam community as the Malawi Defence Force (MDF) has finally introduced a policy allowing female Muslim soldiers to be wearing Hijab at work, a move that has led to growing praise by people on the social media.
According to Muslim Chaplain at the MDF, Sheikh Major Saad Khamis Malovu, the change has now been put into effect.
Sheikh Malovu said Muslim soldiers will be able to carry out their duties while wearing Hijab, a head covering for Muslim women, in accordance with Islam.
"We must admit that this is a welcome progress to see female Muslim soldiers doing their work while keeping their faith intact. This is news we have been longing for, '' he is quoted as having told local media.
An eminemt political expert, Wonderful Mkhutche has in reaction posted on social media that the development is an inference of high-level inclusion.
'' Good news!! That's the kind of society we need – inclusive and progressive. A society that has a space for everyone,'' he posted.
Later, a social media user under the name Prince Sydney wrote: ''Congratulations. From the president and entire team and organization of Alhaque twalikatul quadria education and dawah association for the successful job.
In June last year, Quasi-religious body Public Affairs Committee moved to facilitate the signing of a Memorandum of Understanding which led to an acceptance by schools which Christians own allowing female Muslim learners to wear hijabs in class.
The agreement sought to create a conducive learning environment for Muslim learners in Assisted Christian Schools and promote the spirit of religious co-existence, conflict prevention and tolerance between faith groups.