Kenya: Odinga Moves Closer To Holy Grail
By Samuel Ouma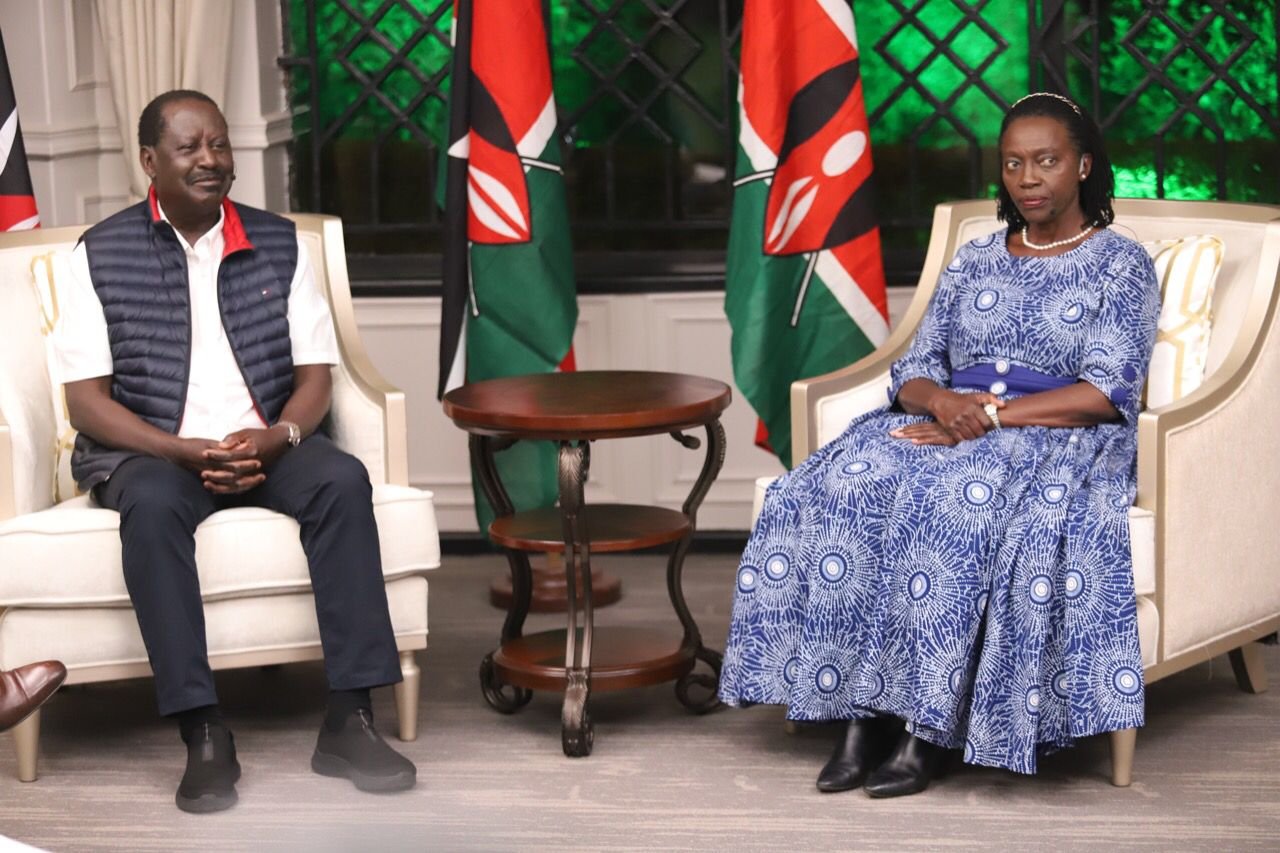 Kenya's 2022 presidential election attracted four candidates, namely Raila Odinga, William Ruto, George Wajackhoya and David Waihiga Mwaure, the lowest number compared to previous elections since the 1990s. Eight candidates ran for the post in each of the two previous elections.
The four were cleared from a list of 17 candidates who had expressed an interest in succeeding outgoing President Uhuru, whose two-year term has ended.
Only veteran opposition leader Raila Odinga had previously contested the presidency.
The 77-year-old opposition leader had unsuccessful attempts in 1997, 2007, 2013 and 2017, but 2022 is his year. This year his campaign is well organized than before. He entrusted his campaigns to a high-level team of political and technical experts. The team, known as the board, consisted of at least four governors, business  people, and lawyers, among others.
Born in 1945, Odinga began his political activism in 1982 when he rebelled against the then dictatorial rule of the Kenya African National Union (KANU) led by the late President Daniel Moi.
Due to his stand, he was charged with treason and served two sentences for nearly a decade. He was released in the 1990s and fled the country to seek asylum in Norway. He returned to Kenya and joined the liberation movement through the Forum for the Restoration of Democracy (FORD), then led by his late father, Jaramogi Odinga. The main aim of the outfit was to agitate for multipartyism.
When his father passed on in January 1994, and the late Michael Wamalwa Kijana succeeded him as Chairman of FORD-Kenya, Odinga challenged him for party leadership. The elections were marred by controversy, prompting him to resign from FORD-Kenya to join the National Development Party (NDP).
In the 1997 General Election, Odinga ran for President, finishing third behind incumbent President Moi and Democratic Party candidate Mwai Kibaki. He did, however, keep his position as Langata MP. Following the election, Raila backed Moi's government and oversaw a merger of his NDP and Moi's KANU party.
In 2002, Kenya's then President Daniel Arap Moi surprised everyone by appointing Uhuru Kenyatta, son of Kenya's first President Jomo Kenyatta, as his successor. Moi publicly urged Odinga and others to support Uhuru. Odinga and other KANU members argued that Uhuru, then 38, was politically inexperienced and lacked the leadership qualities needed to govern.
Odinga and his colleagues formed the National Rainbow Coalition (NARC) with Mwai Kibaki's National Alliance Party of Kenya (NAK) and defeated Moi's mentee, Uhuru Kenyatta. Nevertheless, their association with President Mwai Kibaki did not last. President Kibaki broke a pre-election promise to the Kenyan people to review the Constitution within a hundred days of the election. The perceived "betrayal" sparked an open rebellion and a cabinet split, culminating in disagreements over the country's proposed new Constitution.
The government-backed Constitutional Committee introduced a draft constitution that would strengthen the President's powers while weakening regional governments, as envisaged in an earlier draft ahead of the 2002 elections. Odinga opposed it, and when the document went to a referendum on November 21, 2005, the government lost by a margin of 57 per cent to 43 per cent. As a result, on November 23, 2005, President Kibaki dismissed the entire cabinet.
After his sacking, the AU special envoy and his allies formed the Orange Democratic Movement (ODM), a political vehicle with which he campaigned for the presidency in 2007 but lost to the incumbent. Chaos ensued in the East African nation, and more than 1000 people lost their lives while more than 500 people were displaced.
After peaceful talks between the opposition and the government led by former United Nations Secretary-General Kofi Annan, Odinga and Kibaki brokered a deal that saw the former become prime minister. He held that position until 2013, when he ran against President Uhuru Kenyatta but lost.
The former Prime Minister petitioned President Kenyatta's re-election in 2017 in the country's Supreme Court, and the ruling was made in his favour. Despite the supreme court ruling, Odinga withdrew from the October 26 re-election claiming the election would not be free and fair. In the protest of the bungled elections, he sworn himself as the "People's President" in a ceremony held in Nairobi on January 30, 2018. A month and a half later, on March 9, Odinga and President Uhuru Kenyatta signed a peace deal and agreed to set aside political differences to allow Kenya to move forward.
Prior to the August 9 elections, Odinga joined forces with the ruling party, Jubilee and other like-minded parties to form Azimio La Umoja One Kenya Alliance. As a result, President Kenyatta and a section of his allies endorsed him for the top seat. Kenyatta has repeatedly urged Kenyans to throw themselves behind Odinga's presidential bid.
"Please try this old man who is humble and focused. This job requires someone with wisdom to run the affairs of the country," said Kenyatta.
Odinga and running mate Martha Karua have exuded confidence in delivering Kenya's third liberation. The first liberation of the country led to independence from the British colonialists, while the second led to a multi-party system.
"We will deliver the third liberation to Kenyans. Several years since we attained independence, we are still struggling to address poverty, illiteracy and sickness," Mr Odinga said.
In his ten-point manifestos, he has vowed to boost the economy and lower the country's living costs, both of which have risen since the inception of the Covid-19 pandemic. He promised an economic stimulus package in his first 100 days in office to stabilize basic commodity prices, which have risen rapidly, leaving many Kenyans hungry and angry.
Odinga and his running mate, Martha Karua, also pledged to lay the groundwork for Kenya's transformation into a middle-income country by encouraging the growth of local industries across the country to help increase manufacturing's share of the economy and increase GDP from 7.5% to at least 30%.
The pair also promised to increase the agricultural sector's contribution to GDP from 23 per cent to 30 per cent by using low-cost Kenyan-made machinery to boost productivity while creating jobs for millions of young people.
Azimio also pledged to implement a social protection program called Inua Jamii by providing $51 a month to the country's two million most needy and vulnerable households.
"What I am saying is being implemented in other countries like the United States and parts of Europe. I am not day-dreaming. This cash transfer program will be a reality," he said. Odinga noted that to realize this dream of social protection, the coalition party is committed to increasing the budget for district governments to no less than 35 per cent of divisible revenues.
In the fight against corruption, the coalition pledged to govern based on zero-tolerance corruption, stepping up and accelerating the necessary legal and administrative reforms to combat a scourge that has long plagued the country.
"Raila and I will work tirelessly to protect government resources. There will be no sacred cows in the fight against corruption," said Martha Karua.
The coalition also pledged to restructure and rebalance the country's debt portfolio to achieve debt sustainability and ease the burden on future generations. The country's debt now stands at $73 billion and is expected to keep rising.
On education, he promised to implement a "no child left behind" policy, ensuring free, high-quality education for all while also equipping the country's youth with the knowledge and skills to help them become problem solvers.
Odinga also pledged to develop his Baba Care program to revolutionize the healthcare sector by enabling all Kenyans to access affordable, quality and free primary healthcare. His government will also invest in universal health insurance to ensure every citizen can access affordable, quality healthcare.
Azimio also pledged to assign at least six well-trained and equipped officers to each police station to protect civilians and their property and combat rising insecurity in urban and rural areas.
Furthermore, Odinga stated that his foreign policy goal will be to attract foreign capital and investment while protecting national interests. Its foreign policy will rely on geoeconomics to foster good relations with the rest of the world through trade and investment.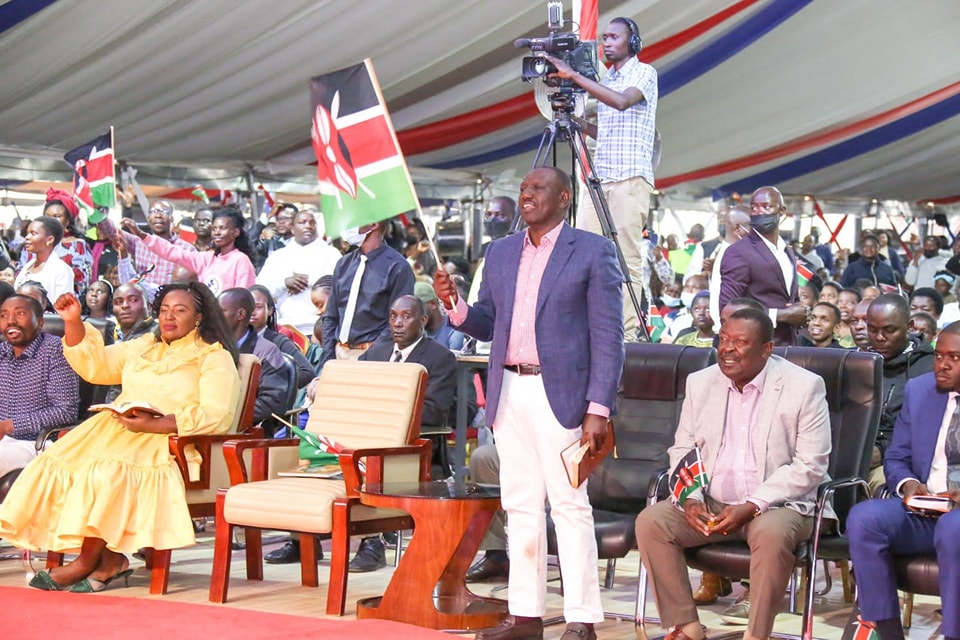 Kenya's next head of state is expected to face myriad challenges, including the high cost of living. The rising cost of basic necessities such as cooking flour, sugar, cooking oil, sugar and fuel has left Kenyans in untold misery. Kenya's inflation has skyrocketed, hitting a five-year high of 8.3 per cent in July. The situation is attributed to the Covid-19 pandemic and the war between Russia and Ukraine. The conflict has disrupted the global food system and energy prices.
Rampant corruption is another challenge the country is grappling with. Several people have been linked to transplant scandals, including people in leadership positions. According to President Kenyatta, $16.8 million is stolen daily from the government.
Another challenge is skyrocketing debt. The mounting debt crisis has raised concern in the East African nation, with many urging the government to halt borrowing as much of the borrowed funds ends up in the pockets of a few individuals. The World Bank is Kenya's largest creditor, followed by China. Others are the International Monetary Fund, France, UK, USA etc.