Kenya :I Was Rigged Out, Says Raila Odinga
By Samuel Ouma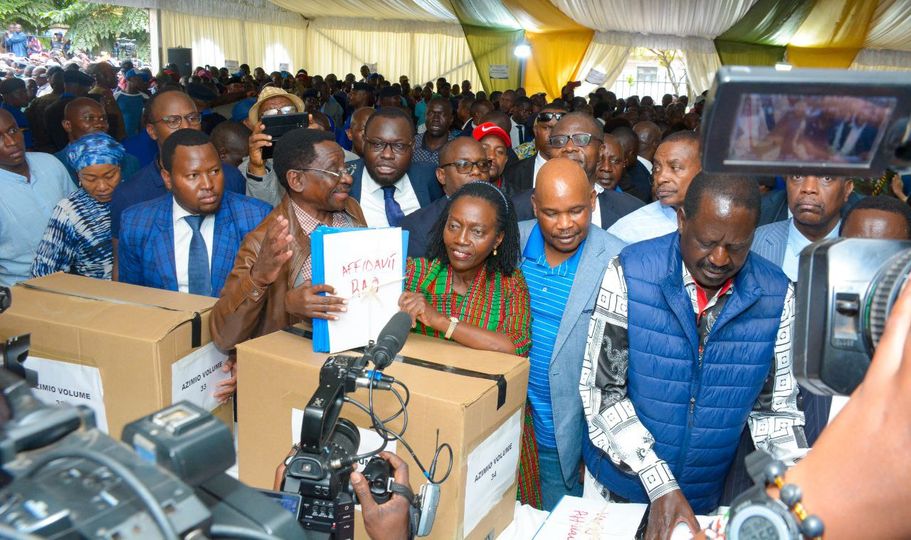 Kenya's defeated presidential candidate Raila Odinga has described the August 9 presidential elections as a sham.
Speaking on Monday after filing a petition at the country's Supreme Court to challenge the election outcome that handed his competitor William Ruto victory, Odinga noted that he has enough evidence to prove that he won.
According to the former Prime Minister, he was rigged out by corruption cartels who are keen to take control of the government to continue stealing from people.
The ODM party leader maintained that Ruto was not validly elected, saying massive irregularities marred the polls.
"The presidential election results announced last week represent the ongoing struggle between forces for democracy and good governance and corruption cartels who are so determined to take control of the government in this country," said Odinga.
He described his petition as a do-or-die battle for the corruption cartels who have everything to lose should forces of democracy take over.
Odinga said the corruption cartels are prepared to compromise electoral systems, bribe electoral officials, make security systems look the other way or even kill to find their ways to power and continue stealing from the public.
The AU Special Envoy's running Martha Karua described the petition as watertight, expressing optimism that the court will run in their favour.
"Our petition is watertight, and the evidence is overwhelming."
"We are assured that the Supreme Court will uphold the rule of law, and justice will be served," said Karua.