East African Business council to push for removal of Non-Tariff Barriers, other barriers
By Jean d'Amour Mbonyinshuti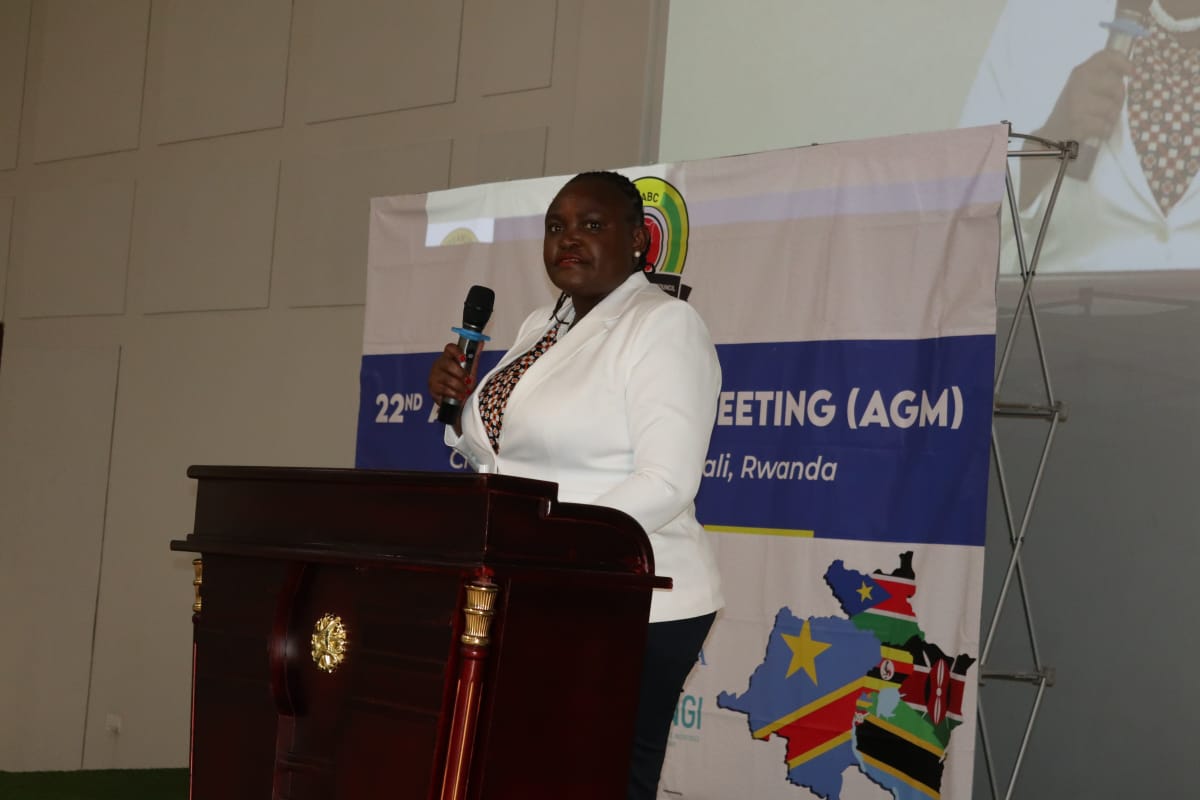 The East African Business Council (EABC) has pushed for more efforts for member countries to work together to remove all Non-Tariff Barriers hindering trade in the region.
The council also seeks free movement of goods and persons, free movement of workers, right of establishment, right of residence, free movement of services, free movement of capital.
They think that the use of a single currency for daily transactions within the Common Market, political federation as well as the customs union should be implemented as soon as possible.
This, according to the council, could lead to the easy way of doing business, boost trade and make the East African Community stronger.
The call was made during the EABC annual General Assembly that convened in Kigali, Rwanda earlier in June.
According to Angelina Ngalula, the newly elected chairperson of East African Business Council (EABC), her assignments would be to ensure that EABC remains a real partner in all spheres of the EAC integration process as the apex body of the private sector in the region.
.  Ngalula, who is the chairperson of Tanzania Private Sector Foundation is the first woman to chair EABC council for two years.
"My task among others as Chairperson is to strongly advocate for partner states to address the impediments to our intra-EAC regional trade and ensure that the partner states adhere to the EAC Common Market and Customs Union protocols," she said.
Catching up from Covid-19 impact
Ngalula said that the Region, like other parts of the world were hardly hit by COVID-19 pandemic leaving the trade and economy affected.
The total trade for EAC declined by 6.08 percent to USD51.9 billion in 2020 from USD55.2 billion in 2019, she said.
Total exports from the region in the same period increased by 3.15 percent to USD16 billion from USD15 billion in 2019. Intra-EAC trade was at USD 5.9 billion in 2020.
"As we address impediments to our intra- EAC trade, at the continental level, the African Continental Free Trade Area is an opportunity and prospect for East Africa's and Africa's economic growth. The African Continental Free Trade Area is set to increase Africa's real income by 7 percent to USD 450 billion and intra-African trade by 2035," she said.
Ngalula noted that Africa's economic recovery has been hindered by higher inflation, tighter global financial conditions, and rising interest rates, adding that the Ukraine crisis has also compounded the situation further.
"These global disruptions call for the need for deeper integration. East Africa is the leading regional economic bloc in Africa and as the private sector, we are committed to championing the implementation of the African Continental Free Trade Area," she said.
She said that the EABC should speak with one voice at the continental level and ensure it is mandated and recognised as the Focal Point on private sector engagement in East Africa by the African Continental Free Trade Area Secretariat, she added.
She added that solutions should be crafted to boost intra-African Trade, hence building forward better Africa's economic growth.
"My term in office will focus on working with our secretariat to implement the EABC strategy 2022-2027 and advocacy on issues outlined in our EABC Policy Advocacy Agenda in order to address sectoral and cross-cutting trade policy barriers and discrepancies in the implementation of the East African Community Customs Union and Common Market Protocols," she added.
on investments in EAC region
She said that effective EAC Investment Policy is needed to attract more Investments into the EAC region.
"We will work with key stakeholders in developing a holistic approach to grow a synergetic model for sustainable private sector development and strengthen the Sectoral Specific Desks of Manufacturing, Trade in Services, Agribusiness, Energy and Infrastructure and SMEs, youth, women in business," the new chairperson pledged.
She added that there is a need for working with National Apex Private Sector Associations, regional and sectoral associations in the EAC region to harmonise policy positions on cross border trade and investment matters and ensure borderless East Africa for business and investment.
"EABC will create value-adding services to members in a bid to seize the opportunities availed by the EAC Common Market Protocol and the African Continental Free Trade Trade Area," she said.
Removing non-tariff barriers
The Executive Director of East African Business Council (EABC), John Bosco Kalisa said that there is commendable work that has been done but there remain barriers that are affecting the business environment in the region.
"We have carried out advocacy on non-tariff barriers, customs and infrastructure related issues that do affect trade. However, the biggest challenge is non-tariff barriers that persist," he said
"The barriers at the border inhibit the goods and persons to cross the border. Our advocacy agenda is to remove those barriers. Governments must build a good environment for the private sector to thrive," he added.
Non-tariff barriers to trade are trade barriers that restrict imports or exports of goods or services through mechanisms other than the simple imposition of tariffs.
He said that the persistence of the barriers are caused by countries looking for their own interests adding that digital trade is one of the solutions to address non-tariff barriers.