Cameroon: CHRDA Empowers Internally Displaced Women, Girls with Sewing Machines
By Boris Esono Nwenfor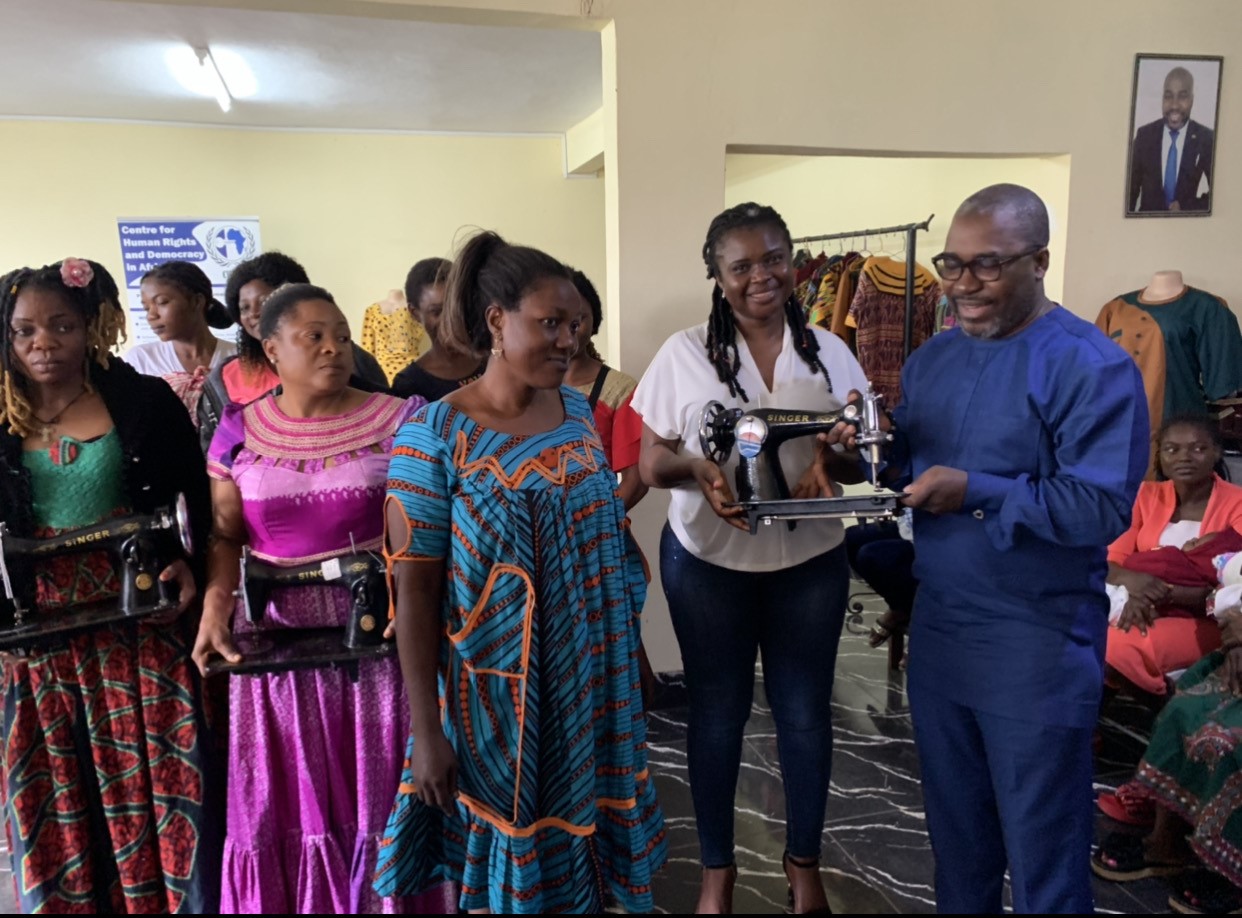 The Centre for Human Rights and Democracy in Africa, CHRDA, has provided at least fifteen (15) sewing machines to internally displaced women and girls as it celebrated International Humanitarian Day under the theme "It takes a Village." The donation on August 19 at CHRDA's Head office in Buea is part of their livelihood humanitarian aid.
The donation which also included baby foods to mothers according to CHRDA aims at sustaining the livelihood of the beneficiaries while also strengthening life skills and building community development toward achieving the UN Sustainable Development Goals.
The President of CHRDA, Barrister Agbor Nkongho said this gesture will go a long way to improve the livelihood of these internally displaced persons and their families in one way or the other. He said: "The donation is all about supporting them. Imagine that you were supposed to buy a machine for a hundred thousand and they have provided you with a machine, which means you can use that money to probably pay your rent or help you pay the fee of your child. We do not want to give them fish but to teach them how to catch fish and that is why we have them (sewing machines)."
"The whole purpose is for the beneficiaries of these machines to be able to help others also. We are setting an example for them to copy so that tomorrow if they become successful, they might also remember that there was an organization that came to them in times of need and they can also do that."
Barrister Agbor Nkongho added that this is the first donation of sewing machines but over the existence of CHRDA, they have been carrying out multiple kinds of donations. "We have been building capacities, supporting not only IDP women but other vulnerable persons and those in the communities that need. Recently, we assisted victims of torture and GBV (with financial support); we have provided financial support to victims of trafficking (cash and paying the house rents of some). It is a myriad of support we give and it is our way of giving back to our community," the President of CHRDA Barrister Agbor Nkongho added.
"While we are given machines, there are others we are providing a safe space for them to come and learn and those who already have the skills to use it and do their business. We provide the machines at our Empowerment Centre for them to support themselves. We are also providing birth certificates for Internally displaced persons in the NW/SWRs and from September 1 we will start with an IT Centre that will also be used to support the vulnerable population."
Dr Violet Fokum, Executive Director of CHRDA also reiterated the need for the beneficiaries to empower other vulnerable persons in their communities. The aid is symbolic of the theme of this year's World Humanitarian Day which emphasizes the need to care for each other and think collectively as a global village.
To the beneficiaries, the gesture will help them in building their lives as many are already into tailoring. "Words cannot express the joy in my heart. I am promising that the seed that has been sown in me will not just remain but will be sown in others," Bongwong Yvette Siyem, one of the beneficiaries, formerly residing in Kumbo, NWR said.
"I was a seamstress but when the crisis came, I had to sell all just to be able to put my family together and move to the South West. I have been working up and down to see to it that I get a machine for myself but as God will have things, today I am a proud owner of a sewing machine."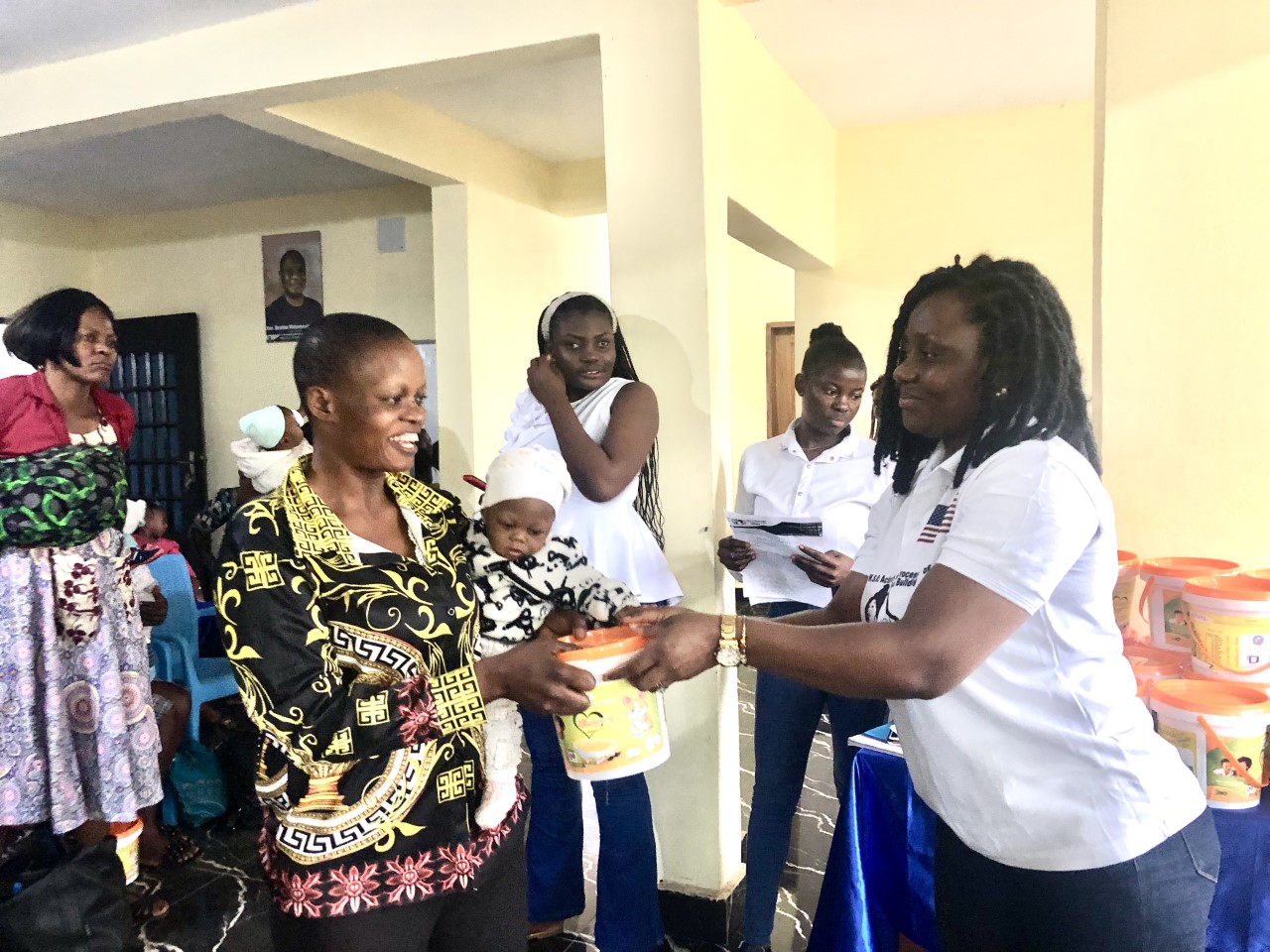 About CHRDA
The Centre for Human Rights and Democracy in Africa (CHRDA) is an independent and apolitical non-governmental organization. The Centre is a non-profit making organization created purposely for the promotion, protection and respect for human rights and democracy. To achieve these goals, CHRDA complies with national and international laws governing non-governmental organizations and their activities.
Before 2005, CHRDA was known as a committee for the Defence of Human Rights in Cameroon. In 2005, it was renamed the Centre for Human Rights and Democracy in Africa. While drawing inspiration from a series of discussions in the University of Notre Dame law school among young, energetic and aspiring students, the founder of CHRDA, Bar. Felix Agbor Nkongho did not only rename the organization on paper but its regional offices were also created in Cameroon, Sierra Leon, and the United States of America.
CHRDA's work ranges from human rights monitoring, documenting and reporting humanitarian aid, and provision of pro bono legal aid to victims of human rights violations, free vocational training to the population, advocacy, sensitization, and a host of other activities