Africans Rising Annual Conference To Begin In Tanzania Tomorrow
By Samuel Ouma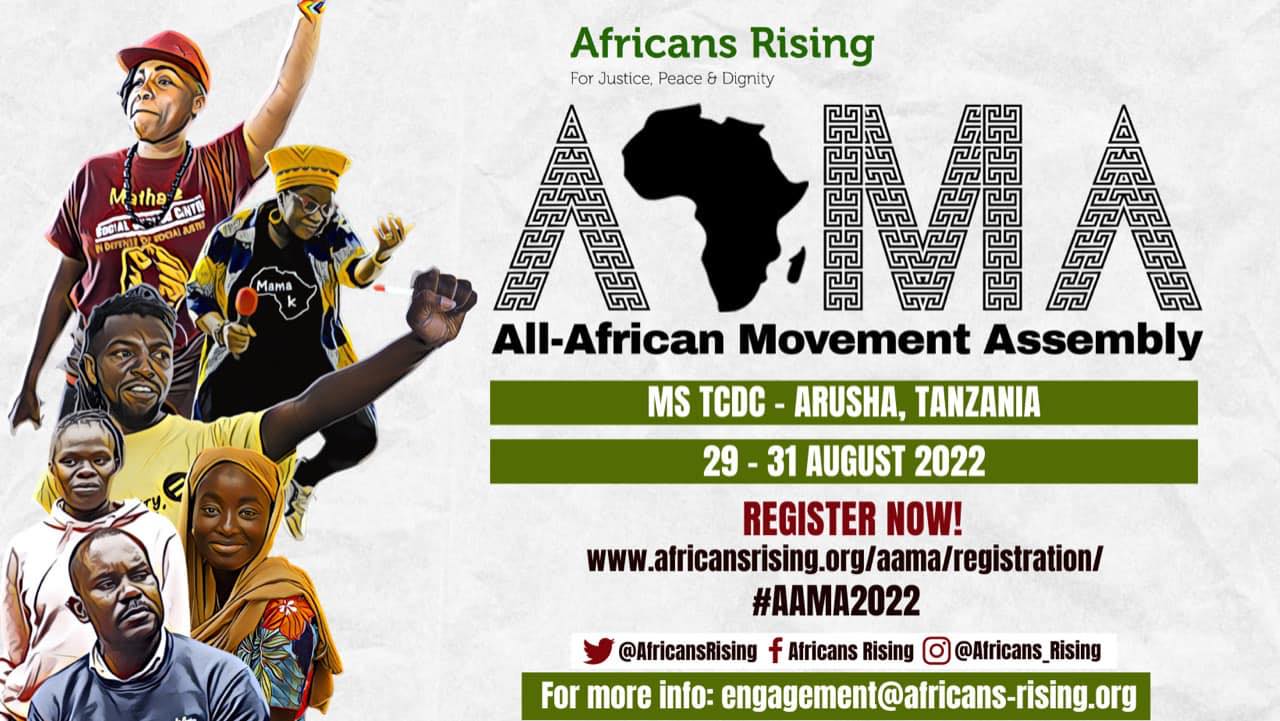 The Africans Rising for Justice, Peace and Dignity annual conference will officially kick off tomorrow, Monday, August 29, 2022, at MS Training Centre for Development Cooperation (MS TCDC) in Arusha, Tanzania.
The three-day event will bring together more than 750 delegates, with at least one representative drawn from each African country. The convening will be under the theme, #AfricaforAfricans: Building Pan-African Solidarity for the #AfricaWeWant.
Critical issues to be discussed during the convention include pandemics and activism, climate justice, feminist justice, economic justice and dignity for Africans and civic space, and protection of activists and activist movements.
Other issues are migration and borderless Africa, youth ideologies and looking into the future, Pan African culture, freedom of expression, and renaissance.
"All African Movements Assembly (AAMA) is an opportunity to re-energize our belief and action towards Africa unity and continue the work on delivering the true liberation and dignity of all Africans wherever they are," said Muhammed Lamin, Africans Rising Movement coordinator.
The convention will ignite the possible creation of solidarity action network building, borderless Africa campaign, reparation and African currency campaign.
During the conference, the members will also be updated on the Kilimanjaro declaration Implementation. The declaration formally recognizes the richness of the African continent, its people, and its diaspora. It is a commitment to overcome the oppressive systems that plague African and African-descendent people.
Some of the movements that will participate in the conference are the People's Vaccine Alliance, Greenpeace Africa, Urgent Action Fund and Economic Fighters League.
Africans Arising is a Pan-African movement of more than 30,000 individual members and 800 organizations working across the continent and diaspora. Its main objective is to push governments, businesses and established national and global NGOs to focus on the issues Africans deem critical.
The organization work as a platform where progressive African civil society leaders and groups engage in various civil struggles to convene, connect, collaborate, share knowledge and build solidarity.