"Africa Is Not For Sale ", Points Out President Lazarus Chakwera At The 42nd SADC Summit Where Africa's Founding Fathers Were Honoured
By Nevison Mpofu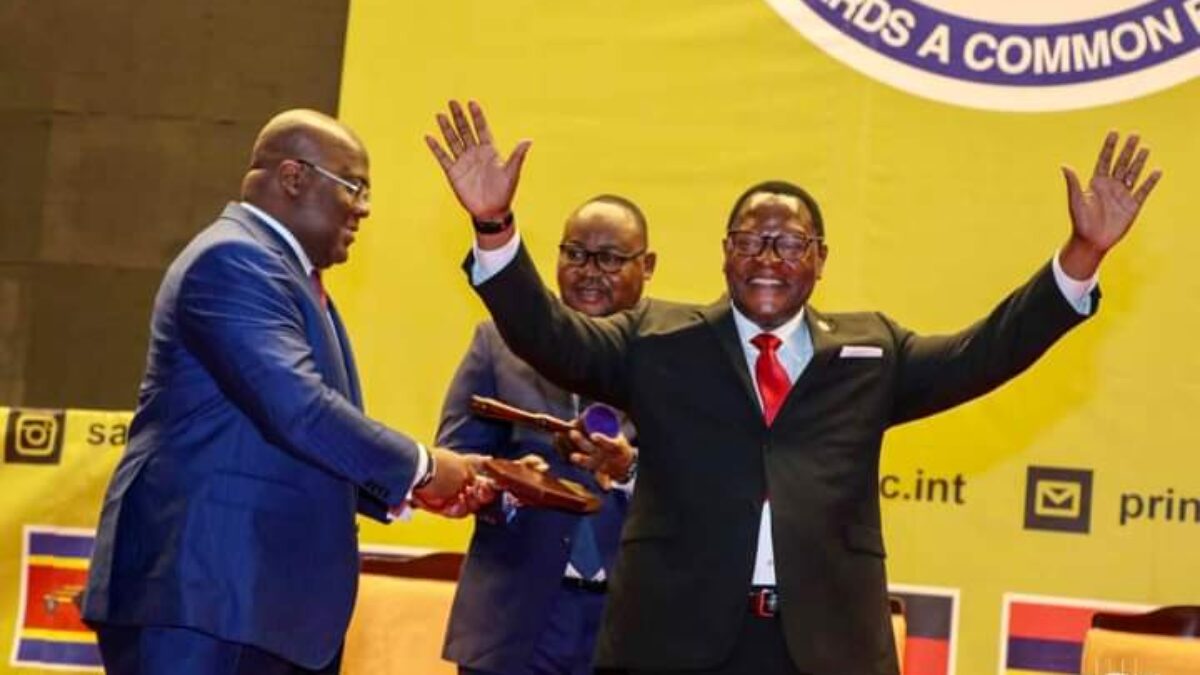 "We must defend what is ours and make sure that no one takes from us what is ours"
Such words of bold defence against Africa's resources and affluence existentialism were opened on a blast of moment of truth at the just ended 42nd SADC summit . The theme this year is  " Promoti ng Industrialisation through Agro-processing , mineral beneficiation  and regional value chains for inclusive and resilient economic growth".
The summit attracted leaders from Southern African region . Apart from this top level personnage were other distinguished delegates  invited . The annual summit took place in DRC where the out-going SADC Chairperson President Chakwera handed on the echolens to DRC led by President Felix Tshisekedi . He reiterated in seething through-fare sharply pointing on certainity that Africa's resources must not be scrambled by the western world .
" Africa is open for business not for sale or looting".
President Chakwera urged African leaders and their people to build Africa for them and future generations not for those bent on looting its resources . He touched on the need for Africa to define its destiny and chart a new independent course .
"If the world wants what we have they must buy in a fair trade so that we use proceeds to build ourselves new cities , new universities , new infrastructure , industries and new programmes that lifts people out of poverty and vulnerability".
He urged leaders , Africa and their people to remain in peace meant to build not destroy . Further on he said resources of Africa remain in the hands of Africans but not to be stolen by some people . He said Africans must refuse their resources to be stolen  .
"Let us stand up with one voice and tell the World , Africa is open for business but
not for sale".
"It takes only Africans to build the African continent . No foreigners will develop the continent . We must not always look upon them because what they give us does not build anything but simply causes tension in the continent like they did in the past".
In a continuous scathing speech he further on lambasted west and east countries that they must not just be in Africa to  steal but to build . There is no one outside Africa who can build it , not any European , Asian or American ".
"Lets leverage our natural resources which if not careful will be stolen by forces from east and west ".
Posthumously founding fathers honoured were Angola's first President Agostino Neto , Botswana founding President Seretse Khama , Eswathin's King Sobhuza , Mozambique Samora Machel , Malawi's Kamuzu Banda , Zambia's Kenneth Kaunda ,  Mwalimu Julius Nyerere of Tanzania and Zimbabwe once led by Robert Mugabe .