Zimbabwe's Nate Foundation Gives Hope To Children Suffering From The Rare Fanconi Anemia Disease
By Wallace Mawire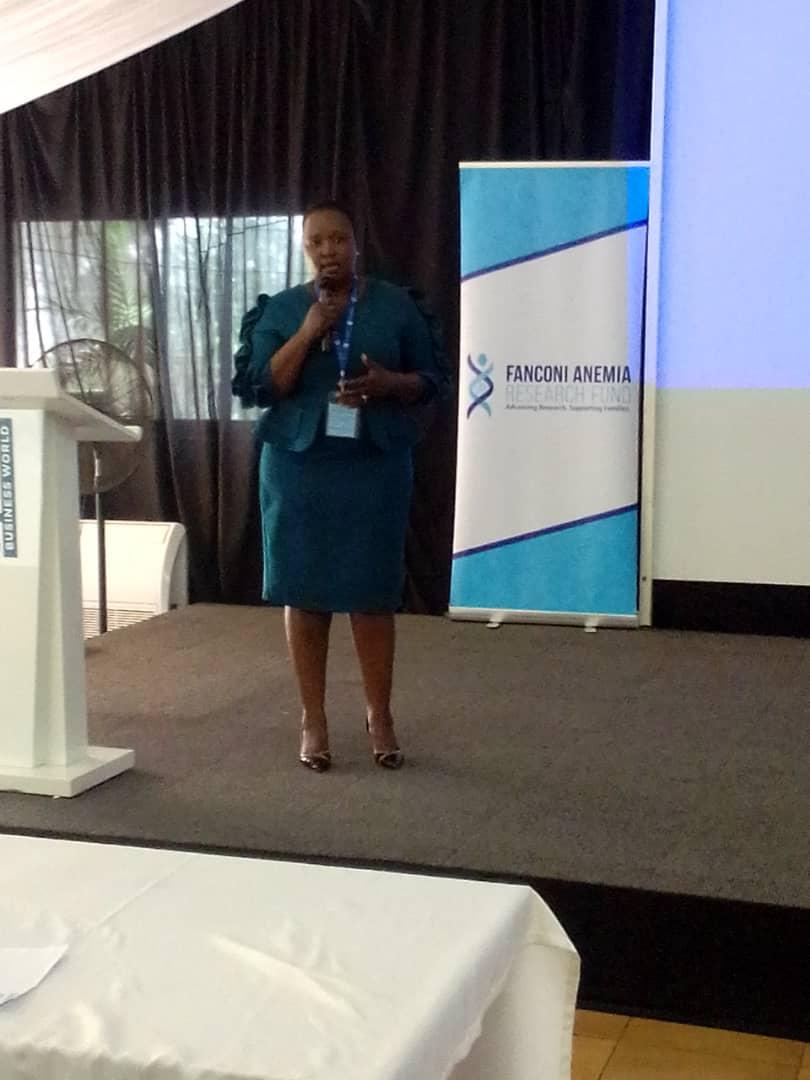 The Nate Foundation,  a registered trust  in Zimbabwe is helping to  provide psychosocial support services and giving hope  to families and caregivers of children suffering from the rare  Fanconi Anemia disease.
Fanconi anemia is a rare disease passed down through families,inherited that mainly affects the bone marrow. It results in decreased production of all types of blood cells.
It is the most common inherited form of aplastic anemia. Fanconi anemia is different from Fanconi syndrome, a rare kidney disorder.
The Nate Foundation  was founded by Edgar and Sylvia Sanyanga as a response to a need for information and psychosocial support programmes for families and caregivers of children diagnosed with Fanconi Anemia and other types of Aplastic Anemia, such as Hypoplastic Anemia.
Having had two of their three children diagnosed with Fanconi Anemia and with no organisation to turn to for information and support as they went through their ordeal, this  led to the birth and registration of The Nate Foundation in 2016.
The Foundation is aiming to establish a comprehensive pediatric hospital and centre which provides children with specialised assistance in the different phases of treatment of cancer, Fanconi Anemia, Aplastic Anemia, Hypoplastic Anemia and other cancer-related conditions in Zimbabwe.
Over the five  year period of the foundation's  operations, their services have been offered free of charge to beneficiaries.
'The financial burden carried by a family when a child is diagnosed with a life-threatening condition is often too much for families to bear. Therefore, no family should have to pay more to care for their emotional and mental well-being on the journey to their child's recovery,"  Sylvia Sanyanga,Founder and Director of the nate Foundation said.
Some of the programmes conducted by the foundation include counselling ,information and resources,awareness and support,project fundraising including running a  Caterpillar Clubhouse, an inclusive learning centre in Ruwa, at least 30 kilometres North of the capital city,Harare.
Sylvia Sanyanga is a dynamic public relations professional with extensive experience in strategically positioning organisations for success.
She possesses a unique blend of expertise in communication, sales, event management, resource mobilisation, community development and public affairs.
Sylvia is a trailblazer leading simultaneous high-priority projects in challenging and ever-changing environments.
She is the founder of The Nate Foundation, a registered non-profit making trust which provides information, counselling and medical support through all phases of treatment to children with Fanconi's Anaemia  and other cancer-related illnesses and their caregivers.
The work of the Foundation is underpinned by the founders' desire to see all children and patients with Fanconi Anaemia  get the adequate help they need in order for them to live their lives to the fullest.
To date, through her work with The Nate Foundation, She has led various successful fundraising campaigns for people requiring life-saving treatments and bone marrow transplants locally and abroad.
Giving hope to many disadvantaged children and families that are experiencing challenges in accessing treatment for the condition is at the core of the Foundation's work.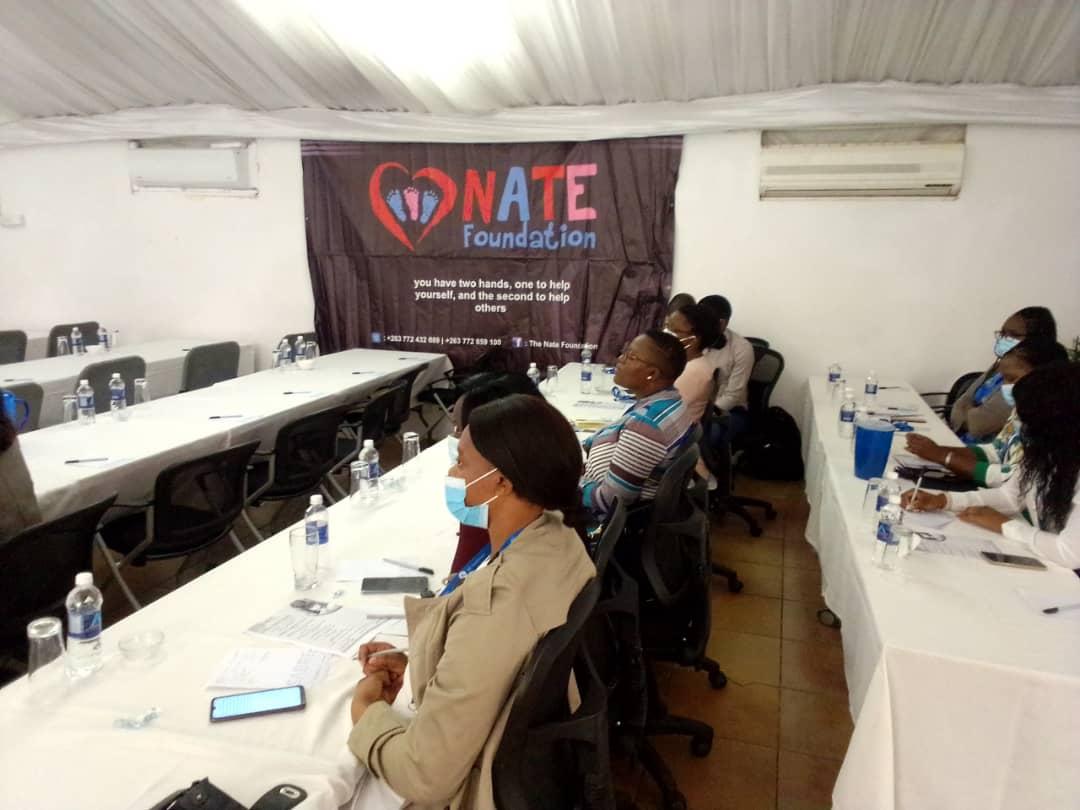 Through The Nate Foundation, Sylvia aims to build the first Paediatric Hospital in Zimbabwe for Aplastic Anaemia and cancer related illnesses,therefore, providing local specialised healthcare services to families and caregivers of children disagnosed with Fanconi Anaemia and cancer related illnesses, ensuring that they have access to adequate information on diagnosis and affordable treatment options.
Through her leadership, The Nate Foundation and has received its first grant and is now an international partner of the Fanconi Anemia Research Fund (FARF).
The Foundation was awarded the Local Community Based Organisation of the year Award at the 2020 Zimbabwe Community News (ZCN) Awards.
In response to the global pandemic, Coronavirus (Covid-19) she registered a company, MediNate Pvt Ltd which provides Personal Protective Equipment (PPE) to decrease the spread of the virus and also provides protection against it.
She ran successful campaigns across various social media platforms to raise awareness of the virus, preventative measures to be taken and also videos thanking the front line staff who are still putting themselves at risk to provide various services in different communities.
Through both organisations, Sylvia joined the front line and partnered with a big local corporation and local organisations to mitigate the adverse effects of the pandemic on vulnerable households through the provision of free home disinfecting, clean water and sanitisation services to vulnerable families.
Sylvia is also the Director of Caterpillar Clubhouse, a Preschool and special needs Centre in Ruwa.
The nursery school offers a holistic learning environment for children with special needs to learn with children without special needs.
This integration allows children to thrive in a positive educational environment. This has allowed children to see past what would have been a limitation and has allowed them to strive for excellence which they achieve very proudly.
Through Kutenda Creations, Sylvia has a subsidiary of the company called Gobble and Grow. Research has shown that children in Zimbabwe generally do not eat healthy warm meals at school. Gobble and Grow strives to provide daily healthy, organic, tasty and highly nutritious meals to schools. To date the subsidiary has provided over 10,000 meals through serving a healthy hot lunch to children and staff everyday and has also provided nutritious meals during their sports days and other school events.
Some of the vegetable produce used is grown in-house to ensure that children continue to have organic meals thus having a community of children who are healthy and perform better all round.