Zimbabwe: Fresh Hope For Economy As Chinese Backed Steel Project Coming
By Nevison Mpofu.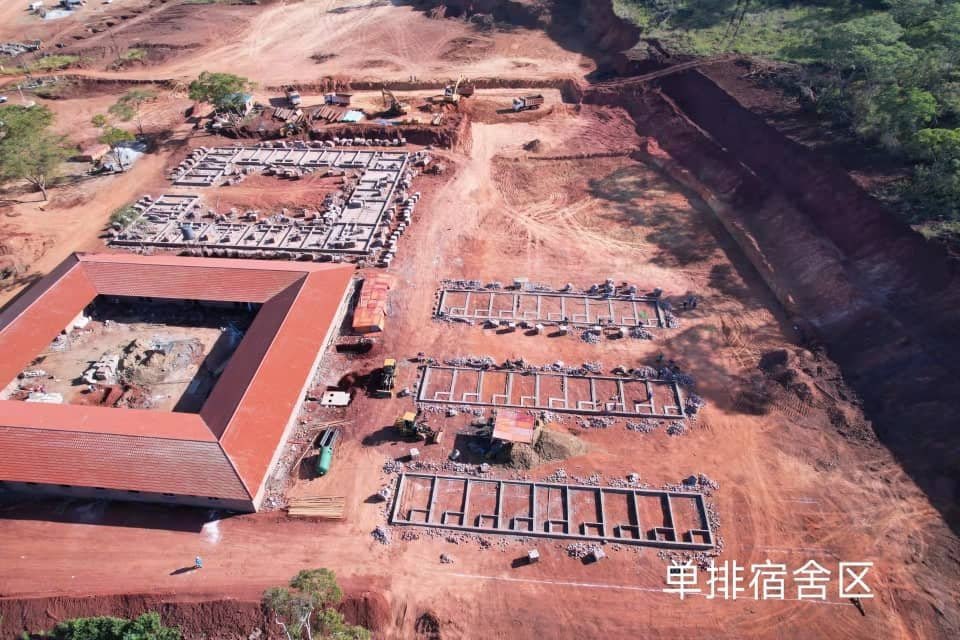 The US1 billion steel plant expected for full production next year is on the track for markets search ahead of completion of the plant. Dinson Iron and steel company a Chinese business venture is currently constructing a plant 270 kilometres in Mvuma area out of Harare.
The anticipated lucrative project will employ 6000 people. Production is expected in September next year . The plant us expected to produce 1,2 million tonnes of steel annually under the first phase. Equipment required currently consist of carbon print plant, iron ore mine and ferro-chrome plant. These are already on site .
Pan-African-Visions journalist spoke with the Project manager Mr Wilfred Motsi who is optimistic the project will make great in roads into lucrative business venture. This, he says will create jobs, serve communities and develop the economy adding gross domestic product high enough to cushion economic short-falls .
"Dinson Iron and Steel Company is in the process of finding business practical markets . Such us a market base that will promote business expansion, growth and development".
"Already we have business off-takers from China ready to buy steel from us . We are establishing markets in Asian countries. Such countries are Japan , Hong-Kong and African countries. We have no markets in Europe as of now but already there are off-takers""
"There are companies in association ready to do business with us . Dinson iron and steel company (DISCO)      is expected to drive the economy with its activities".
The country has spent more than US$400 million to import steel products every year from SADC countries like South Africa. Local production is expected to cut imports by 90%.
"In the 1st phase of production we will produce in excess 1,2 million tonnes of steel every year. We will work with local markets then last with the rest of the World export market"
"In pricing, our products demand determines price structure".
Asked for a comment a leading economist in iron and steel industry Alfred Mazongo pointed out that there shall be brisk iron and steel business . He envisaged the coming in of new players in this industry pointing out further that jobs shall be created in the country.
"New sprouting companies shall fill in the industry. It shall be like how Zimbabwe Iron and Steel Company ,ZISCO used  to be like some years back .DISCO has been accorded national  project status , expediting the setting  up process .This allows securing of raw-materials which tells a lot about the growth of operating companies and the rising of new operators in the industry."
National project status helps speed up investments . This is linked to the special economic zone meaning that DISCO will be part of economic growth and development .According to the recently launched EISAZ Engineering Iron and Steel Association of Zimbabwe sector strategy , close to 50,000 jobs will be targetted for 2026 .