World Chimpanzee Day 2022 Remarkably Celebrated in Bangem, Cameroon
By Kenneth Nsah *
Bangem, Cameroon – On 14 July 2022, the Bayang-Mbo Wildlife Sanctuary (MBWS) with its partners carried out a series of activities to celebrate the World Chimpanzee Day in Bangem town, the headquarters of the Kupe-Muanenguba Division, in the Southwest Region of Cameroon.
Organised in partnership with BMWS' local support NGO called the Environment and Community Development Association (ECoDAS) and WWF Cameroon, the event was mainly sponsored by the Programme for the Sustainable Management of Natural Resources in the South West Region (PSMNR-SWR). The PSMNR is a development programme of the Republic of Cameroon, which is co-financed by the Federal Republic of Germany through the German Development Bank (KFW).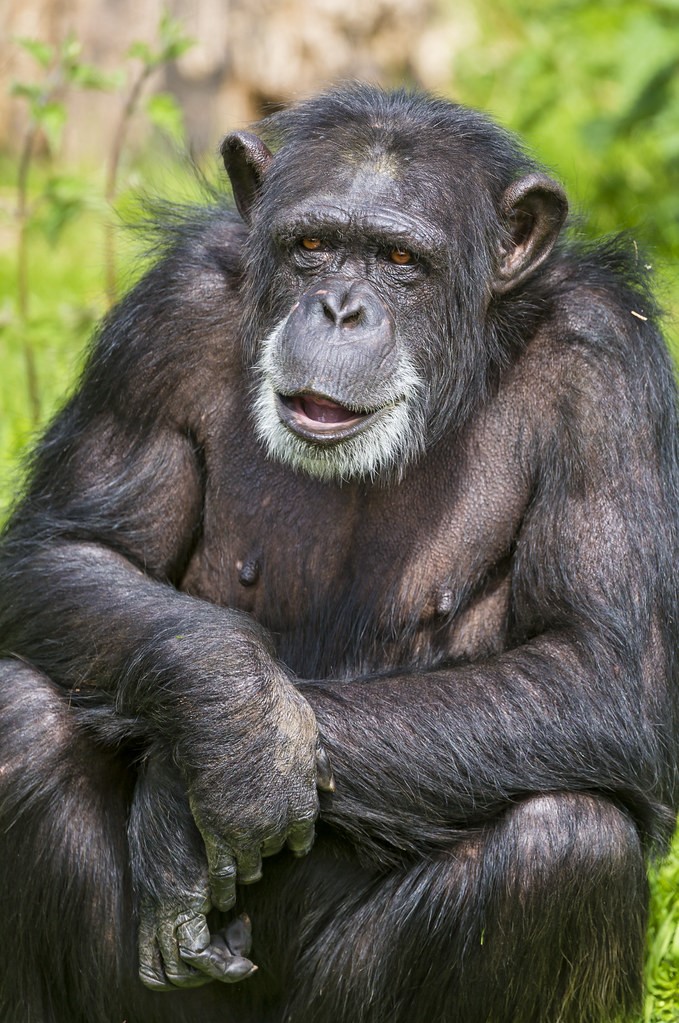 Amongst others, the activities in Bangem included a conservation sport walk in Bangem town in the morning and video projections on the World Chimpanzee Day. Powerpoint presentations were made by Kenneth Eyong Enow – the Divisional Delegate of Forestry and Wildlife for Kupe-Muanenguba Division, Godwill Tansi Tansi – the President & CEO of ECoDAs, George Ngwa Langsi – the Conservator of the BMWS, and Vitalis Akime Esoh – the Community Development Technician at the BMWS. There was also a Q&A session, a radio talk on chimpanzee conservation, and interviews to the press.
The activity brought together over 200 people, including administrative heads, representatives of non-governmental organisations (such as CAD and AFRINET), students, commercial motorcycle riders, conservation friends, and representatives from local communities living adjacent to the Banyang-Mbo Wildlife Sanctuary.
All these people and activities had one focus: to celebrate and raise awareness on the plight of chimpanzees. It should be noted that some scientists describe chimps as "the closest cousins to humans in the animal kingdom." And this is because chimpanzees share over 98% of genetic properties (DNA) with us humans.
Commenting on the raison d'être for this day, the website for the World Chimpanzee Day states:
"On July 14th, we celebrate these remarkable beings and raise awareness about the vital need for worldwide participation in their welfare, protection, and conservation. July 14, 1960 is the day Dr. Jane Goodall first stepped foot in what is now Gombe Stream National Park, Tanzania, to study wild chimpanzees. Dr. Goodall called attention to the remarkable chimpanzee and to this day advocates on their behalf. With each of us making a difference, we can ensure a future for chimpanzees in the wild and in captivity."
Meanwhile, it is estimated that wild chimpanzee populations dropped from around 1–2 million to less than 300,000 between 1900 and 2003, as George Langsi and Godwill Tansi stated. In this regard, the International Union for the Conservation of Nature (IUCN) classified the chimpanzee (Pan troglodytes) as an ENDANGERED species in the IUCN Red List of Threatened Species in 2016 under criteria A4bcde.
The fate of the chimpanzee species is thus a serious matter of concern all over the world. And this includes Cameroon which is one of only 21 African countries that still have chimps. Accordingly, Cameroonian authorities classified chimpanzees as a class A species which deserves total protection in a 1994 Law on Forestry, Wildlife and Fisheries.
And it was therefore not by coincidence that the first on-the-ground activities to mark the World Chimpanzee Day 2022 in Cameroon took place in Bangem. In fact, the biggest portion of the Banyang-Mbo Wildlife Sanctuary (BMWS) is found in the Kupe-Muanenguba Division, with its headquarters in Bangem town.
While the global population of chimpanzees is declining sharply, the BMWS is one of the protected areas with the highest number of chimpanzees in Cameroon and central Africa. There are two subspecies of chimpanzees in Cameroon, namely the Central chimpanzee (Pan troglodytes troglodytes), which is the most numerous subspecies, and the Nigeria-Cameroon chimpanzee (Pan troglodytes ellioti), which is the least numerous subspecies.
Currently, there are no reliable figures on the estimated population of chimpanzees in the BMWS. "Current research to estimate the chimps population in the Sanctuary needs to be conducted, but research conducted in the last 16 years showed that the BMWS harbours … the highest number of chimps in central Africa," said George Langsi, the Conservator of the Bayang-Mbo Wildlife Sanctuary (BMWS).
Similarly, Godwill Tansi, President & CEO of ECoDAS said: "Past research has proven that the Banyang-Mbo Wildlife Sanctuary harbours the largest number of chimpanzees in Cameroon. Unfortunately, little or no research has been carried out recently to actually quantify the number of chimpanzees in the BMWS."
Tansi further pleaded: "Therefore, we call on researchers, conservation enthusiasts and funders to contribute their quota in protecting these closest human relatives by joining hands with us and the BMWS to carry out first-hand biomonitoring in this biodiversity hotspot in Cameroon."
Chimpanzees in the BMWS, like those elsewhere in Cameroon, are threatened by many factors which are driving them towards extinction. These threats include, among others, habitat loss due to extractivism, logging, agriculture and infrastructural development; illegal hunting of wildlife (including chimpanzees) as bushmeat and/or exotic pets for commercial purposes; and human-to-animal transmission of infectious diseases (given that chimps are vulnerable to about 140 human diseases).
Another threat is armed conflicts such as the war against Boko Haram terrorism and the ongoing separatist war in the two Anglophone regions of Northwest and Southwest in Cameroon. It should be noted that the Anglophone separatist conflict has been going on since 2017.
And George Langsi admitted that the armed conflict is hampering their conservation efforts in the BMWS: "The Anglophone crisis has had a great impact on conservation because eco-guards and other team members are unable to do their job efficiently and effectively in some parts of the Sanctuary."
Along the same lines, Godwill Tansi stated: "Initially we were unable to carry out field activities or visit some communities due to insecurity. However, when things are calm, we always brave the odds to work. You know we can't stop work because of the crisis; our communities and nature need us now more than ever before."
It was against this backdrop that the BMWS and its financial and technical partners (PSMNR-SWR, ECoDAS and WWF Cameroon) decided to organise activities to mark the World Chimpanzee Day 2022 in Bangem town. Their objectives consisted of raising awareness on the plight of chimps and ensuring their protection by educating the local communities concerned.
Going by the reactions of some participants in the activities in Bangem, the message of the day went across successfully.
Crespy Ebong, one of the participants, admitted that he had learned a lot from the event. Ebong stated:
"One of the most important things I learned is that chimpanzees aren't as harmful as we thought; they are just the same as human beings. Sometimes scientists use them in carrying out scientific observations in hospitals or laboratories. It should also be added that if these chimpanzees are protected, they will play a vital role in adding income to the State through ecotourism."
And Ebong went further: "I'm glad to have participated in this great opportunity to celebrate world chimpanzee day. The government and other shareholders should do their own best in protecting our environment and most importantly our endangered species."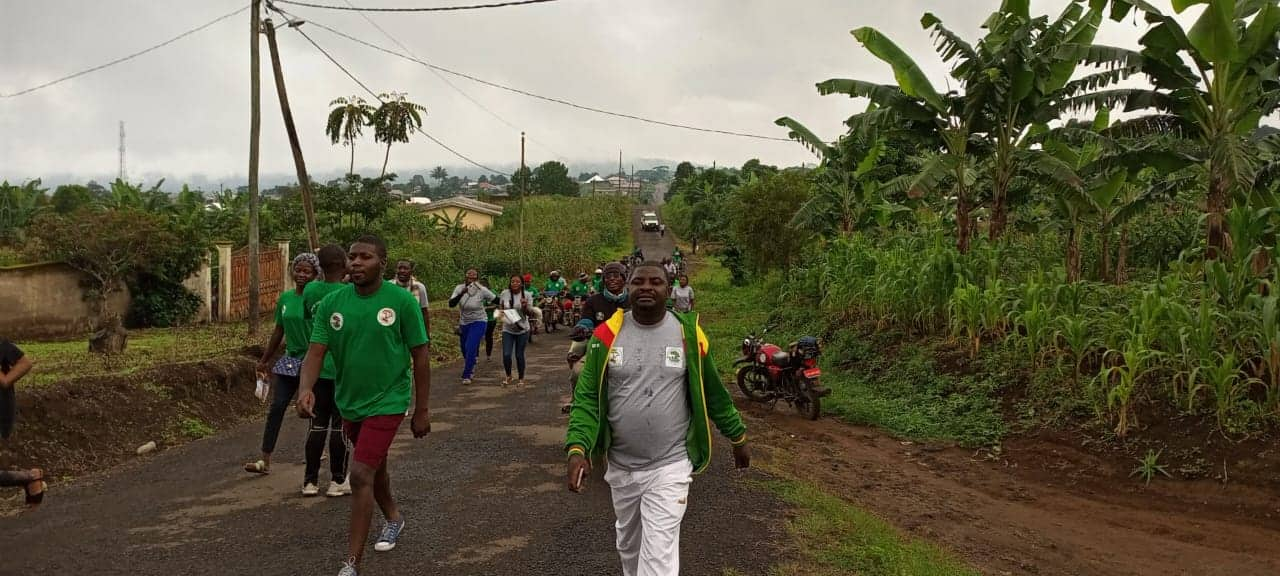 Bertila Dione, another participant in the event, also confirmed that she had learned a lot:
"I learned that chimpanzees are reducing drastically in the world, so we should not go hunting them again. We should also educate people around us about the hunting of chimpanzees. And we should also tell people the sanctions that await them when caught with a dead or live chimpanzee."
Previous World Chimpanzee Days in Cameroon have only been celebrated through the sharing of online educative messages by some organisations and stakeholders such as Heart for Primates, Centre for Indigenous Resources Management and Development (CIRMAD), ECoDAS, LAGA Cameroon, and the Limbe Wildlife Centre.
For this reason, and due to the impressive turn out and positive reaction of the over 200 participants in Bangem, the organisers of this first on-the-ground World Chimpanzee Day 2022 event in Cameroon considered it as a great success.
"My general impression was satisfaction for the achievement obtained, for it is the first time that such a day is celebrated in Kupe-Muanenguba in particular and in Cameroon in general," said George Langsi.
Godwill Tansi shared similar impressions like George Langsi. In Tansi's own words,
"After this event I am satisfied. The event did not just contribute to raise awareness on the legal status of chimps in Cameroon and internationally amongst the Bangem community and its environs. It also enabled them to understand much more about these our amazing cousins (chimps), and so much more about the threats they face in the wild and in captivity, as well as actions they can take to contribute to ensure that chimps live and thrive for years to come."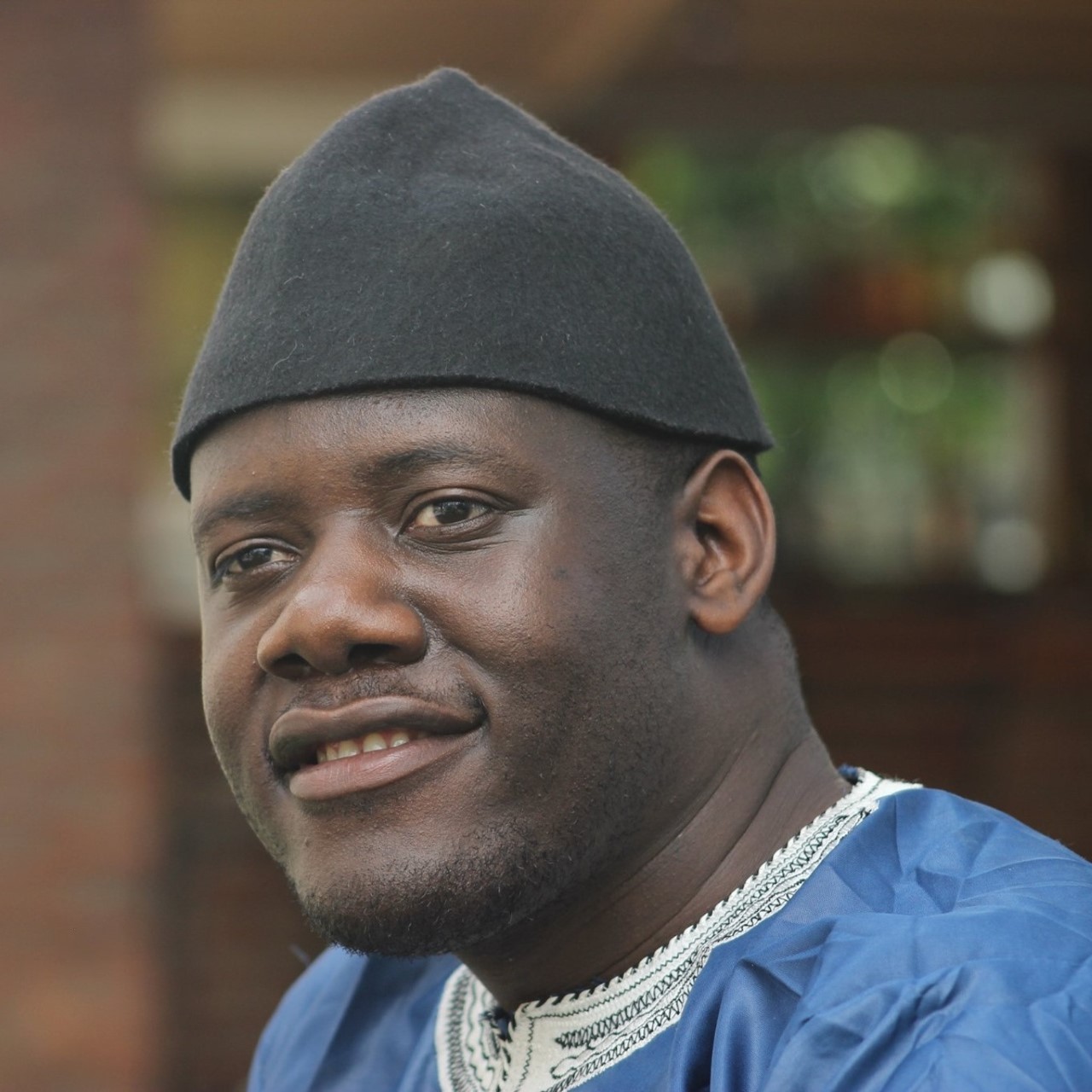 *Kenneth Nsah (aka Nsah Mala) is a journalist, children's author, poet, writer, English <> translator, and cultural-literary scholar who operates professionally in English and French. He has placed journalistic pieces with Times Higher Education (UK), The Conversation (Africa & France), and ERA Environment (France/Comoros). Under his pen name Nsah Mala, he is the author and co-editor of numerous poetry volumes in English and French. And he has published many peer-reviewed articles and book chapters on issues such as migration, environment and climate change from an interdisciplinary literary perspective. In 2022, Nsah obtained his PhD in Comparative Literature from Aarhus University (Denmark) with a thesis that focused on how literary texts can contribute in addressing climate and environmental problems in the Congo Basin.