Towards a Competitive Green Hydrogen Market: EEC Seeks Partner for Green Hydrogen Feasibility Study in Niger
Emerging Energy Corp is seeking a partner to carry out a green hydrogen feasibility study in Niger, highlighting the growing potential of Africa's green hydrogen market which African and international stakeholders will continue to discuss during this year's AEW conference.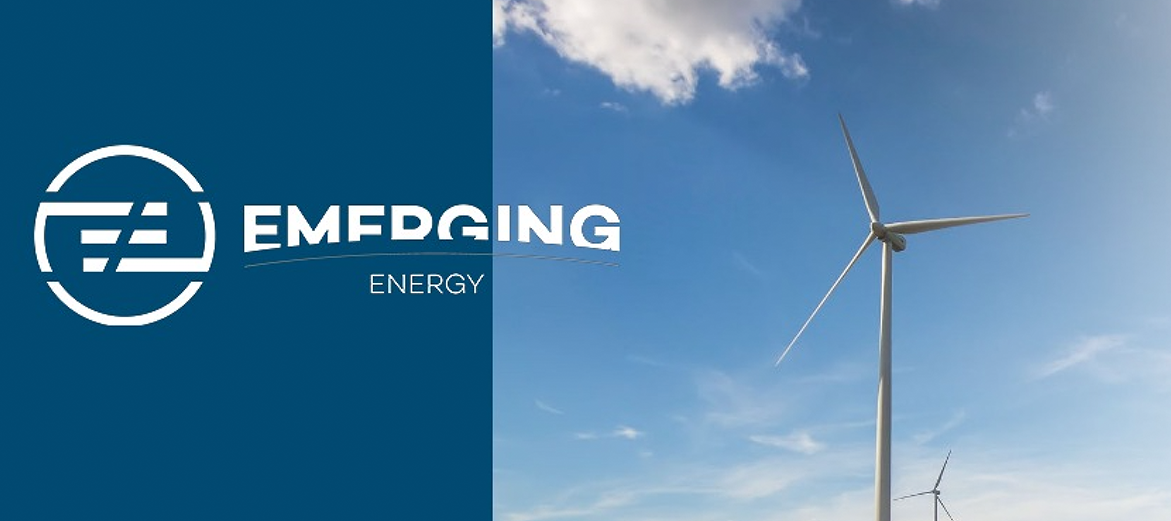 German energy investment firm, Emerging Energy Corp (EEC), announced that it is seeking a partner to conduct a green hydrogen feasibility study in Niger. The announcement follows an agreement signed between the government of Niger and EEC for a green hydrogen commercial plan in February 2022 – with talks initially starting at African Energy Week (AEW) in 2021 -, and is considered the next step towards developing a competitive hydrogen market in Niger.
According to EEC, the company is looking for a qualified partner, experienced in planning and technical and economic feasibility studies, who will be responsible for the study as well as the examination of the potential market itself. The study will take place in stages, the first of which comprises the analysis, identification and recommendation of site and the levelized cost of hydrogen; and the second, the analysis of a pilot project that assesses the next steps in the project, with the partner recommending a timeline as well as criteria for development.
With EEC now seeking an independent firm to conduct the study, Niger's abundant, untapped renewable energy potential coupled with the country's strategic location and proximity to European markets present an opportunity for the west African energy market to strengthen its position as both a regional and international energy hub whilst addressing domestic energy issues. With only 19.5% of Niger's population having access to electricity, the project will help boost the government's electrification efforts while driving industrialization through improved energy supply to critical industries as well as job creation and GDP growth.
Not only will the development of a green hydrogen market progress Niger's energy market expansion but will position west Africa as the next big frontier for low-cost green hydrogen production. Other hydrogen developments across the region further consolidate west Africa's position as a future green hydrogen hub with neighboring Mauritania ahead in the game and Nigeria in the process of developing its own green hydrogen policy.
In addition, Niger's green hydrogen boom, set to generate significant revenue for the country, will enable capital allocation for a number of projects across the entire energy sector. In this regard, Niger could see massive, self-generated investments pouring into the oil, gas and renewable sectors, supporting the development of new projects as well as the expansion of existing ones.
The African Energy Chamber (AEC), as the voice of the African energy sector, welcomes the move by Niger and EEC to accelerate the country's green hydrogen revolution, recognizing the role hydrogen will play in Africa's energy future. Green hydrogen, as a largely untapped, yet high opportune market, will not only accelerate energy access, job creation and sustainable socioeconomic growth, but will position Niger at the forefront of Africa's energy transition.
"Green hydrogen presents an opportunity for both Niger and Africa to diversify the energy mix and make energy poverty history by 2030. The Chamber is pleased with Niger joining the growing lists of African countries, including South Africa, Namibia, Egypt and Mauritania, entering the global green hydrogen race," states NJ Ayuk, the Executive Chairman of the AEC, adding that "Green hydrogen has significant potential in Africa, and it is a welcoming sign to see particularly lucrative markets such as Niger take the steps towards developing an industry. It is time for Africa to define its own energy transition and green hydrogen can play a critical role. This year's edition of the AEW conference will continue with the discussion around how Africa can address green hydrogen market challenges whilst embracing energy transition opportunities. We hope to see more deals such as the EEC-Niger partnership signed."
AEW 2022, Africa's premier event for the oil and gas sector which will take place from 18 – 21 October 2022, in Cape Town, will host the Green Hydrogen Summit, featuring hydrogen-specific panel discussions and high-level meetings that investigate the challenges and opportunities across Africa's market. Led by industry executives and professionals from the green energy space, the summit will be the place to sign deals and establish partnerships regarding green hydrogen in Africa.
AEW 2022 is the AEC's annual conference, exhibition and networking event. AEW 2022 unites African energy stakeholders with investors and international partners to drive industry growth and development and promote Africa as the destination for energy investments. Key organizations such as the African Petroleum Producers Organization, as well as African heavyweights including Equatorial Guinea and Nigeria, have partnered with AEW, strengthening the role the event will play in Africa's energy future.