Tanzania's Samia makes major reshuffles in regional commissioners
By Prosper Makene, Dodoma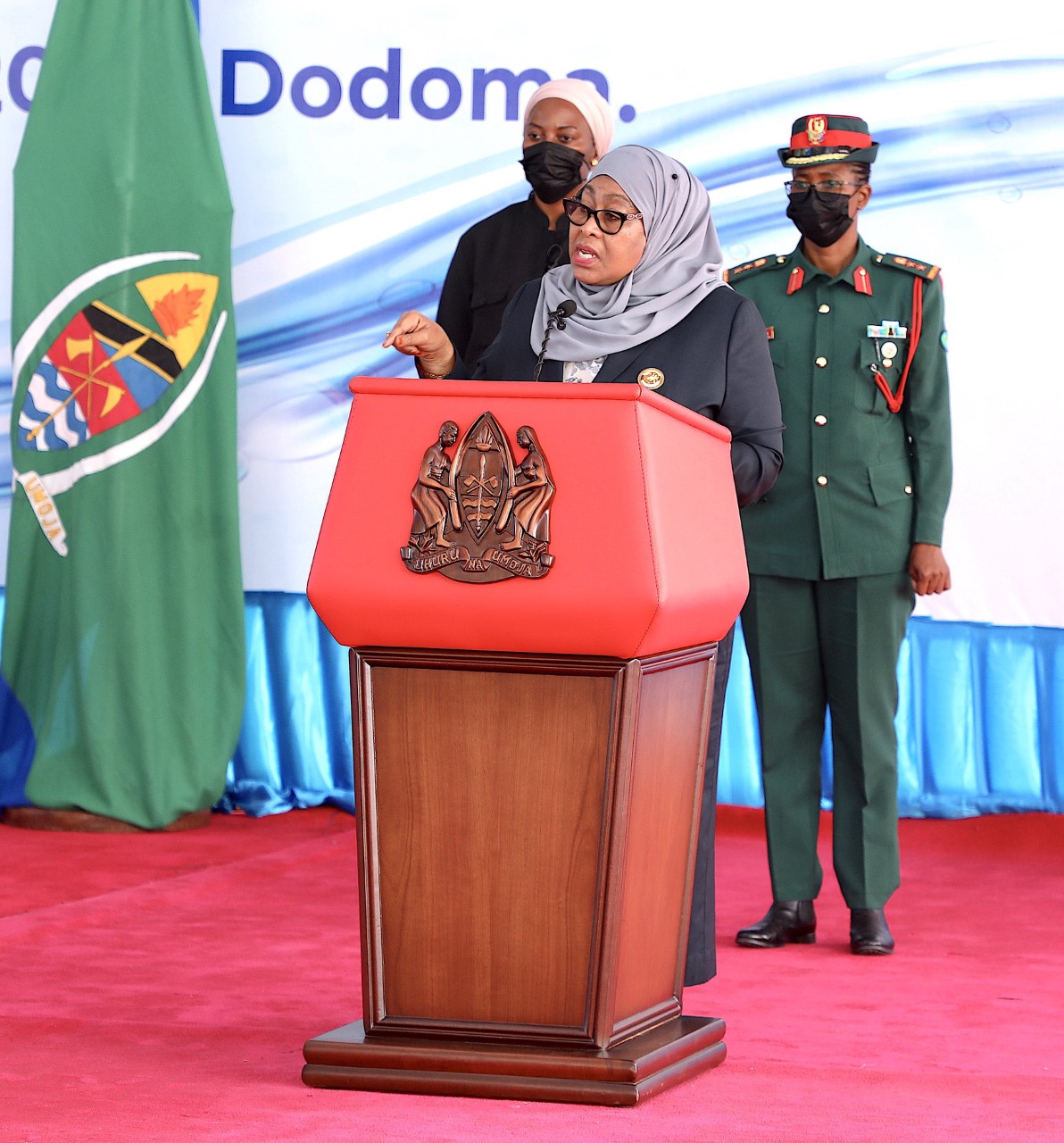 Tanzania President Samia Suluhu Hassan on Thursday made a major reshuffle to regional commissioners (RCs) that saw nine RCs dropped from their position.
The State House statement signed by directorate of communication Zuhura Yunus noted the dropped RCs as Mara RC Ally Hapi, Mtwara RC Brigadier General Marco Gaguti, Ruvuma RC Colonel Wilbert Ibuge, Kagera RC Major General Charles Mbuge.
Other dropped are Stephen Kigaigai who was RC in Kilimanjaro, a former lawmaker for Kigoma South constituency David Kafulila who was RC for Simiyu, RC for Mwanza Robert Gabriel, Singida RC Dr Bilinith Mahenge and Rukwa RC Joseph Mkirikiti.
The new appointments include Albert Chalamila as new Regional Commissioner for Kagera replacing Major General Charles Mbuge who has been dropped, Peter Serukamba a former lawmaker for
Northern Kigoma has been appointed RC for Singida replacing Dr. Binilith Mahenge.
Other new faces on the list include Dr Rapahel Chegeni (RC in Mara region) replacing Ally Hapi who dropped, Fatma Mwasa (RC Morogoro) replacing Martin Shigella who has been shifted to Geita.
The statement further said that Halima Dendego takes on as the new Regional Commissioner of Iringa, replacing Queen Sendiga Sendiga who shifted to Rukwa.
Longido District Commissioner Nurdin Babu has been promoted to be a Regional Commissioner of Kilimanjaro replacing Stephen Kagaigai who dropped from the list.
Others who were promoted including Tabora Regional Commissioner Dr. Yahaya Nawanda to be a Regional Commissioner of Simiyu replacing David Kafulila,
Colonel Ahmed Abbas Ahmed is the new regional commissioner of Mtwara replacing Brigadier General Marco Gaguti, Laban Elias Thomas
formerly, DC of Nyasa replaces Ambassador Colonel Wilbert Ibuge in Ruvuma.
The Head of State has also shifted nine RCs from their current workstations whereas former Dodoma RC Anthony Mtaka went to Njombe and Queen Sendiga goes to Rukwa, Waziri Kindamba has been shifted to Songwe from Njombe.
Others shifted to the new station including Martin Shigella to Geita Region, Omary Mgumba goes to Tanga from Songwe with Tanga RC Adam Malima taken to Mwanza region and Rosemary Staki Senyamule from Geita RC takes on Dodoma.
However, 10 Regional Commissioners will carry on to their same stations including Kigoma RC Thobias Andengenye, Shinyanga RC Sophia Mjema, Tabora RC Batilda Burian, and Coast Region RC Abubakar Kunenge.
Others who continue to their working stations include Dar es Salaam RC Amos Makalla, Arsuha RC John Mongella , Katavi RC Mwanamvua Mrindoko, Manyara RC Charles Makongoro Nyerere, Lindi RC Zainab Telack and Mbeya RC Juma Homera.
The statement has also pointed out that the newly appointed regional commissioner will be sworn in on August 1, 2022, at Chamwino State House Dodoma.