Sierra Leone: LEGAL LINK Feeds Over 250 Vulnerable Persons In Celebration Of Nelson Mandela International Day
By Ishmael Sallieu Koroma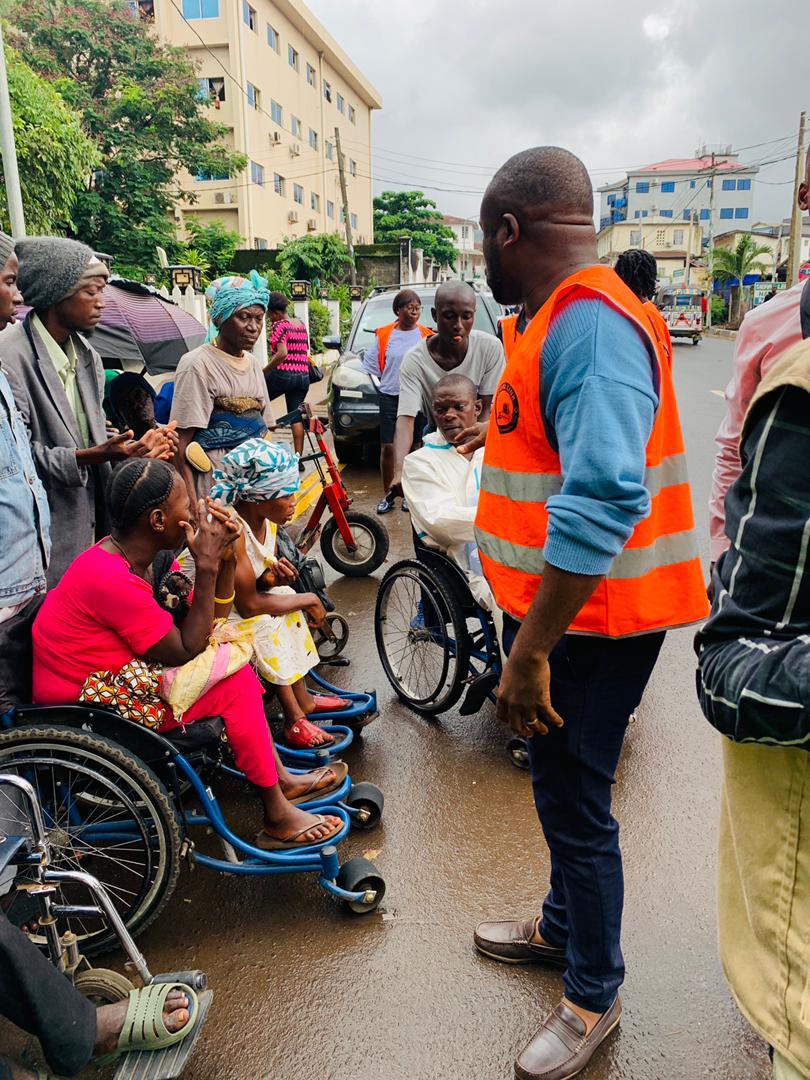 LEGAL LINK, one of the leading human rights and advocacy groups that defends the rights of religious communities and vulnerable groups in Sierra Leone  on Monday 18th June, 2022, fed over 250 vulnerable person as part of its mandate to addressing the welfare of vulnerable person in Freetown as part of the organization's celebration of the Nelson Mandela International Day in the country.
The donated food items include rice, maggie, onions, water among other thigs.
''The Nelson Mandela International Day was launched by the United Nations General Assembly on the 18th July, 2009 in honour of Mandela's legacy and contribution to the culture of peace, human rights, reconciliation and freedom around the world as well as his devoted services to humanity and vulnerable groups,'' LEGAL LINK said in a statement .
According to LEGAL LINK, it said that at a time like this when serious economic hardship has engulfed the country, such gestures would significantly help in saving lives and livelihoods and further impact on the peace and stability of the nation.
'' In line with this year's celebration, LEGAL LINK together with other volunteers have donated food items such as rice, maggie, onions, water etc. to the disability community at PWD compound, Pademba road, House of Jesus for the Disabled and the beggars and disability community, particularly those that hang around the cotton tree area in the Central Business District of Freetown,'' LEGAL LINK said.
Addressing the vulnerable groups, the Executive Director of LEGAL LINK, Rashid Dumbuya Esq admonished the beneficiaries to embrace the ideals of Mandela by showing love, care and support to one another as they go through the vicissitudes of life on a daily basis. He encouraged them to be strong and never lose hope or courage in life as Mandela exemplified despite 27 years of anguish, pain and misery in prison.
While receiving the donations, the chairmen of the various disable groups thanked LEGAL LINK for always coming to their rescue including but not limited to Mandela Day whilst expressing great delight that the organization could come out even in the rains to bring them food in their homes to eat as well as their children.
According to the Chairman at the House of Jesus for the Disabled, "I am overwhelmed with this love that you have shown  to us today and may God Almighty bless you richly for all you have done for us."
''Special thanks to all those that contributed either in cash or in kind towards the success of the feeding program. God richly bless you for being a blessing to the less privileged in society. May the Good Lord reward your labour of love,'' LEGAL LINK noted.