Rwanda: Kagame Accuses DRC Of Behaving Like A Spoiled Child
By Maniraguha Ferdinand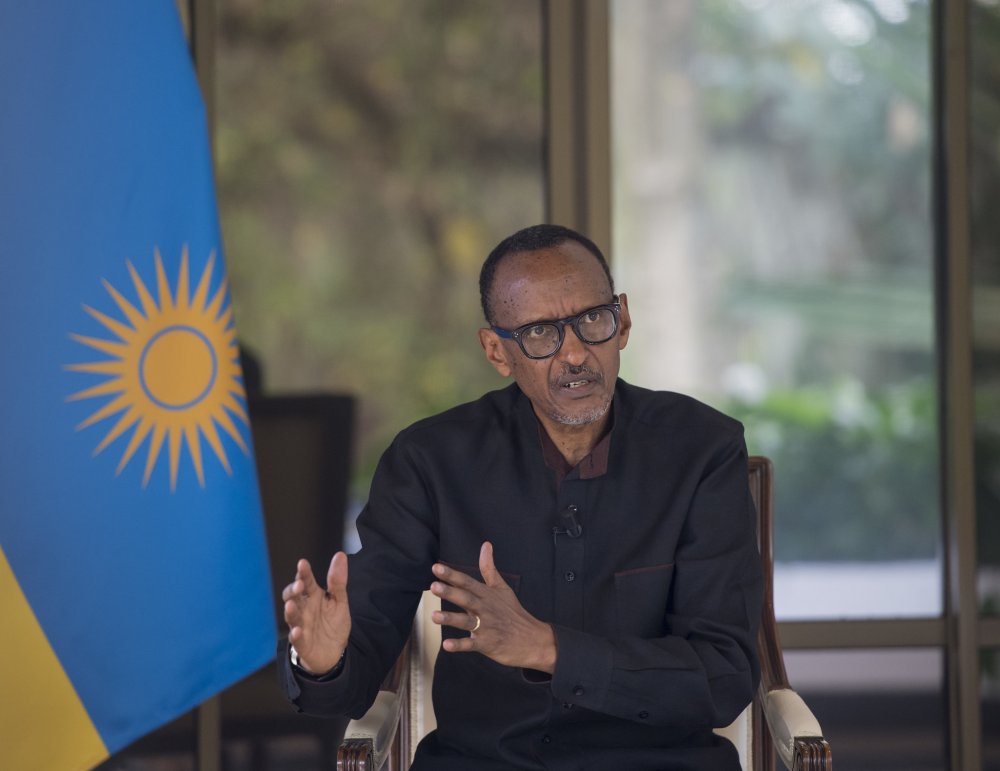 President of Rwanda Paul Kagame has accused his western neighbor, Democratic Republic of Congo (DRC), of behaving like a spoiled child amid growing tensions between these two countries.
Kagame denies alleged support from his government towards M23 rebel group, in their resumed fight against DRC army in the Eastern North Kivu region.
M23 is a ten year old movement which was formed by former DRC soldiers, who lamented of being excluded from enjoying other rights the rest of population are enjoying due to their morphologic origin.
M23 is made up by many from Kinyarwanda speaking tribes, whose roots from early great Rwandan Kingdom.
President Kagame on state broadcaster this Monday, he dismissed alleged support from his government to M23.
"It is not true, on the contrary DR Congo is supporting genocidal force FDLR", he said.
Kagame affirmed that Kinyarwanda speaking people in East are Congolese, which government must protect and respect their rights.
"Saying that they belong to Rwanda is a big mistake because they have been in Congo all the years, and know Congo as their country", he said adding that "They [DRC] have been behaving like spoiled children. They cause trouble and then in the end, they start crying or shouting and saying somebody is doing something wrong to them".
Recently, East Africa Community Heads of State summit  was convened in Nairobi to discuss about the deteriorating security in eastern Congo. They adopted measures including sending a special East Africa force in which Rwanda will not take part.
Kagame said that he doesn't see military action as a definite solution. For him,  the problems in that region can't be solved by force of arms, rather than political solutions
"I wish for the best for both of us DR Congo and Rwanda But if the best doesn't come, it should always find me prepared for the worst."
M23 rebel group has dislodged government forces from some strategic locations like the city of Bunagana bordering with Uganda and surrounding areas.