National Environment Management Authority (NEMA) Board Launched
By Samuel Ouma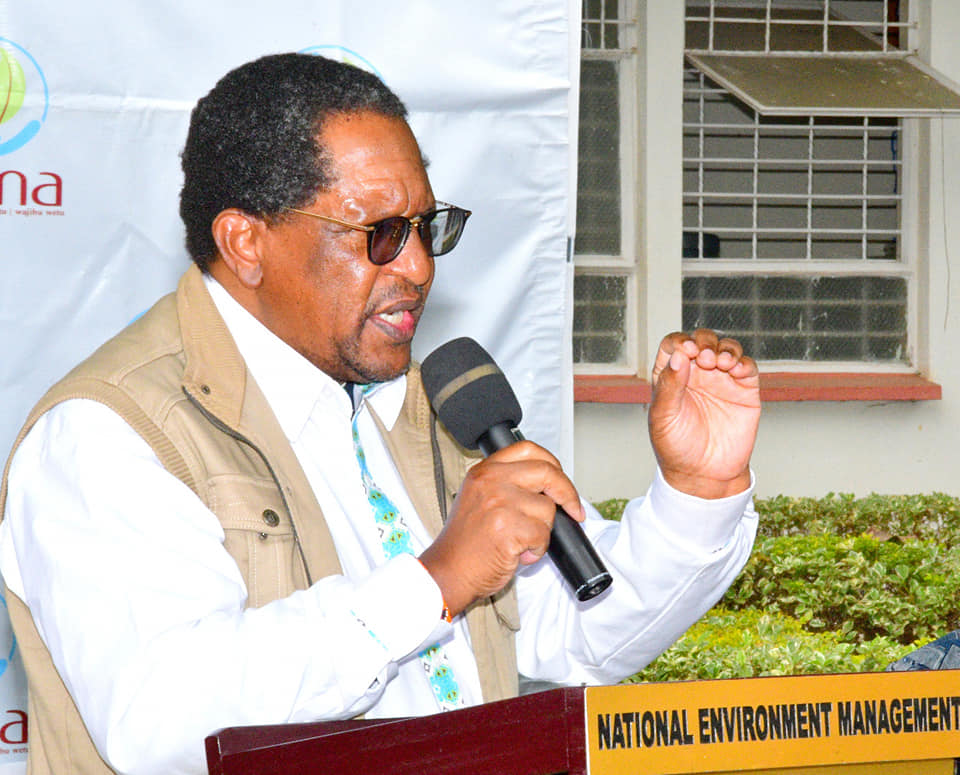 Environment and Forestry Cabinet Secretary Keriako Tobiko, on Monday, July 25, 2022, inaugurated the new, fully constituted NEMA Board of Management with a call for creative ways of handling environmental challenges.
Speaking at NEMA offices in Nairobi, CS Tobiko said it is business unusual for the 10 members Board urging them to be creative, aggressive and visible as they interact with communities to ensure God's creation is restored for the benefit of future generations.
The CS outlined the important role played by NEMA from the management to the ranks and file, the men and women in the trenches, the unsung heroes and heroines in the ecological integrity of the environment to address climate change, land degradation and biodiversity loss, pollution and waste.
"NEMA plays a critical and central role not just enforcement and compliance but most importantly the coordinating role among other agencies on environmental matters".
The CS decried the status of the planet "our house is on fire, our planet is on burning, and there is no planet B. We have exceeded our ecological capacity, and we are now on 1.6. We have cleared what we should have preferred to our children and generations to come".
The CS congratulated NEMA for several awards they won this year, including African Regulator of the year 2022; DG Mamo Mamo top 50 Public Sector CEO of the year 2022 and national ally for the legal department emerging as the best in the Public Service and for moving from number 74 to 4 in the National Values and Principles in articles 10 and 232 of the Constitution.
The CS challenged the new Board led by its new Chairman, Eric Mungai and vice chair, Dr. Lul Abdiwahid, that they should aim to be in position one in the following evaluation of the performance contract.
On transition, CS Tobiko said President Uhuru Kenyatta has left this country better than he found it in terms of environmental consciousness.
The CS exuded confidence that regardless of who takes vital positions in the next government, environmental issues continue to be a top agenda calling on NEMA staff to focus on their work to ensure the planet is in a better form and shape for posterity.
The CS was gifted with an artistic shield and spear from the NEMA Board of Management and staff for his leadership in steering the environment agenda.
The board member includes Eric Mungai (Chairman), Dr. Lul Abdiwahid (Vice Chair), Hon. Samson Nyongesa, Jeremiah Motari, Annie Syombua, Charles Mulila, Shanu Abudho, Chrisologus Makokha, Noordin Osman Jama, Dr. Rhonest Ntayia, Director General, Mamo B. Mamo as the Secretary and will serve for three years.