Malawi: DPP Scorns At Government Over Arrested Civil Society Leaders
By Samuel Ouma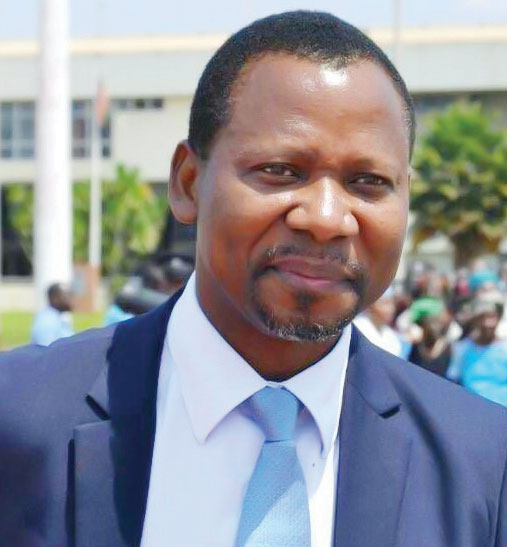 Malawi's Democratic Progressive Party (DPP) is calling for the release of the eight Civil Society Organization (CSO) leaders arrested on July 20, 2022, in Lilongwe.
The leaders are Messrs Kingsley Mpaso, Billy Banda, Phunziro Mvula, Chimwemwe Mphepo, Edward Kamphanje, Aubrey Harare, Jonathan Phiri, and Victor Nyanyaliwa.
"Arresting citizens who have not committed any offence is barbaric, unlawful, archaic, and smacks of elements of detention without trial for which the MCP is notorious," said the party.
According to the outfit's Director of Legal Affairs, Charles Mhango, the individuals were illegally apprehended by the police outside their lawyer's offices, where they had gone to seek legal advice and to instruct their lawyer to apply to the High Court to vacate the order barring them from holding peaceful demonstrations.
The order had been issued by Justice Mdeza ahead of the planned peaceful demonstrations by the CSO leaders.
"The CSO Leaders received the injunction in the morning of July 20, 2022, the same day of the demonstrations and after people had already gathered to start the peaceful demonstrations. Upoh receipt of the injunction, the Civil Society Leaders rushed to the offices of their lawyer in Area 3 in Lilongwe to seek legal advice and to instruct their lawyer to apply to the High Court to vacate the injunction," said Charles Mhengo.
DDP also condemned the ruling party, Malawi Congress Party (MCP), for arresting the leaders, stating that the right to hold peaceful demonstrations is provided in the country's Constitution.
It also dismissed the injunction that was issued to bar the leaders from demonstrating, terming it misguided as it goes against the Constitution and the judgment of the Malawi Supreme Court of Appeal in the case of Attorney General -vs- Gift Trapence and also, MSCA Civil Appeal No. 25 of 2019, which laid the law that peaceful demonstrations should not be stopped.
"Freedom to demonstrate is entrenched in our Constitution. The Courts of Malawi, including the Malawi Supreme Court of Appeal, have reinforced the inviolability of the freedom to demonstrate," said the party.
The party wondered why MCP Government finds demonstrations inconvenient when, only two years ago, the MCP and its Tonse Alliance Partners inflicted led Malawians in the most violent demonstrations, which were characterized by looting, arson, assault, undressing of women, and the killing of a police officer, Superintendent Imedi.
The DPP also condemned the Malawi Police Service and security agencies for using tear gas and excessive force to disperse citizens gathered to await the outcome of the application to vacate the injunction.
It claimed the Malawi government is misguided on the law and has no idea how to run the country's affairs.
At the same time, DPP listed the Malawi government's failures, including failing to manage the economy,  control inflation, control the price of basic commodities,  secure the IMF Program, and implement development projects.