Kenya Sends 19 Police Officers To Somalia For Peacekeeping Mission
By Samuel Ouma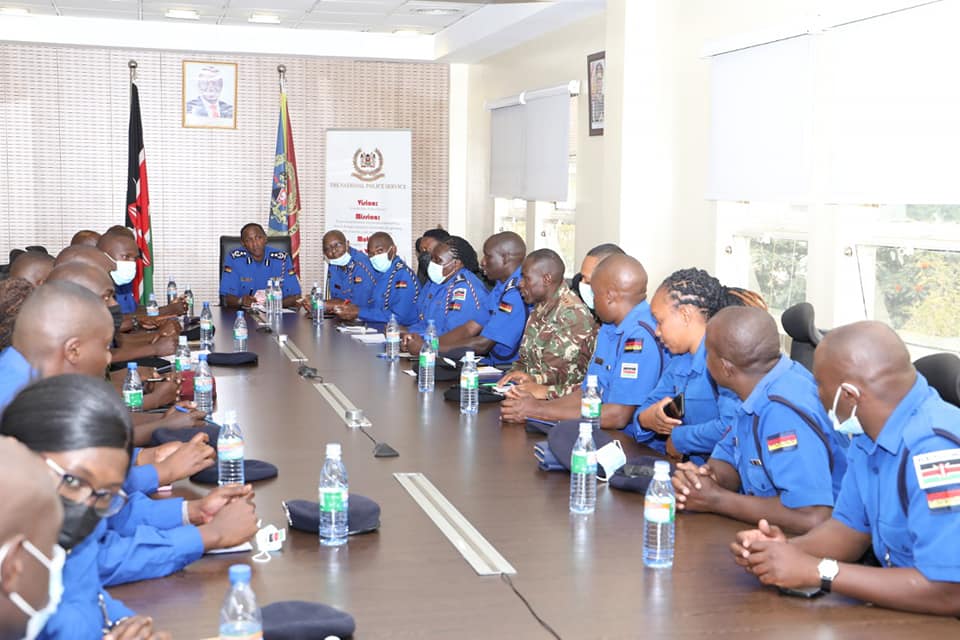 Kenya has deployed nineteen police officers for peacekeeping in Somalia under the African Union Transition Mission in Somalia (ATMIS).
The officers are expected to leave the country for neighbouring Somalia on Thursday, July 28, 2022.
The Director of Planning in the National Police Service, Mr. Patrick Ndunda, AIG, accompanied by the Deputy Director, Human Capital Development, Mr. Robert Mureithi, AIG, and other senior police officers, on Wednesday, July 27, 2022, held a successful briefing session with the officers ahead of their journey.
Speaking during the event, Mr. Patrick Ndunda, AIG, delivered a goodwill message from the Inspector General of the National Police Service and President of AFRIPOL General Assembly, Mr. Hillary Mutyambai MGH (NSC) AU.
He urged the officers to display dedication and steadfast commitment in discharging assigned roles at all times. He implored them to be good ambassadors, not just for the National Police Service but also for the country.
Further, he advised the officers to conduct themselves with the highest degree of discipline and professionalism. The Inspector General enjoined them to respect the laws and customs of their host country and endeavour to bring honour through exemplary service to humanity.
"The National Police Service has a long history of deploying officers for peacekeeping missions.
They have rendered distinguished selfless service on the African continent and around the world aimed at de-escalating violence in war-torn countries and ensuring peaceful coexistence by supporting dialogue, training, mentoring, advising, and sharing experiences," said Hillary Mutyambai.