Kenya: No More Matatus On Nairobi Expressway
By Samuel Ouma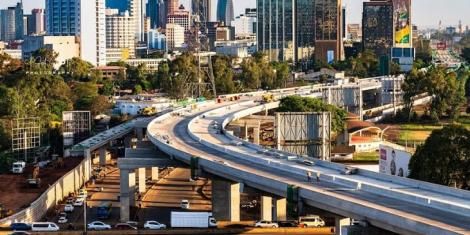 The government has suspended commercial passenger vehicles locally known as matatus from using the new Nairobi Expressway.
In a statement on Wednesday, July 6, 2022, Transport Cabinet Secretary James Macharia said the move was taken following a series of accidents that have recently been witnessed on the road.
"Since the Nairobi Expressway was opened to the public, several traffic accidents and incidents involving commercial passenger vehicles have occurred on the expressway," said CS James Macharia.
"The Ministry of Transport has, therefore, taken the decision to temporarily restrict commercial passenger vehicles with a capacity of more than seven (7) passengers from using the Nairobi Expressway as we investigate the cause of these accidents and develop appropriate safety measures."
CS Macharia said the restriction is temporary as the ministry investigates the cause of the accidents before developing safety measures.
Meanwhile, the CS revealed that they were introducing traffic cops at various points to enforce various regulations put by the government.
It was also disclosed that more bumps and rumble strips would be added to slow down drivers approaching toll stations.
Macharia also stated that speed limits will be enforced by installing speed cameras on the expressway to improve adherence to the speed limits.