Kenya: IEBC hosts National Election Conference
By Samuel Ouma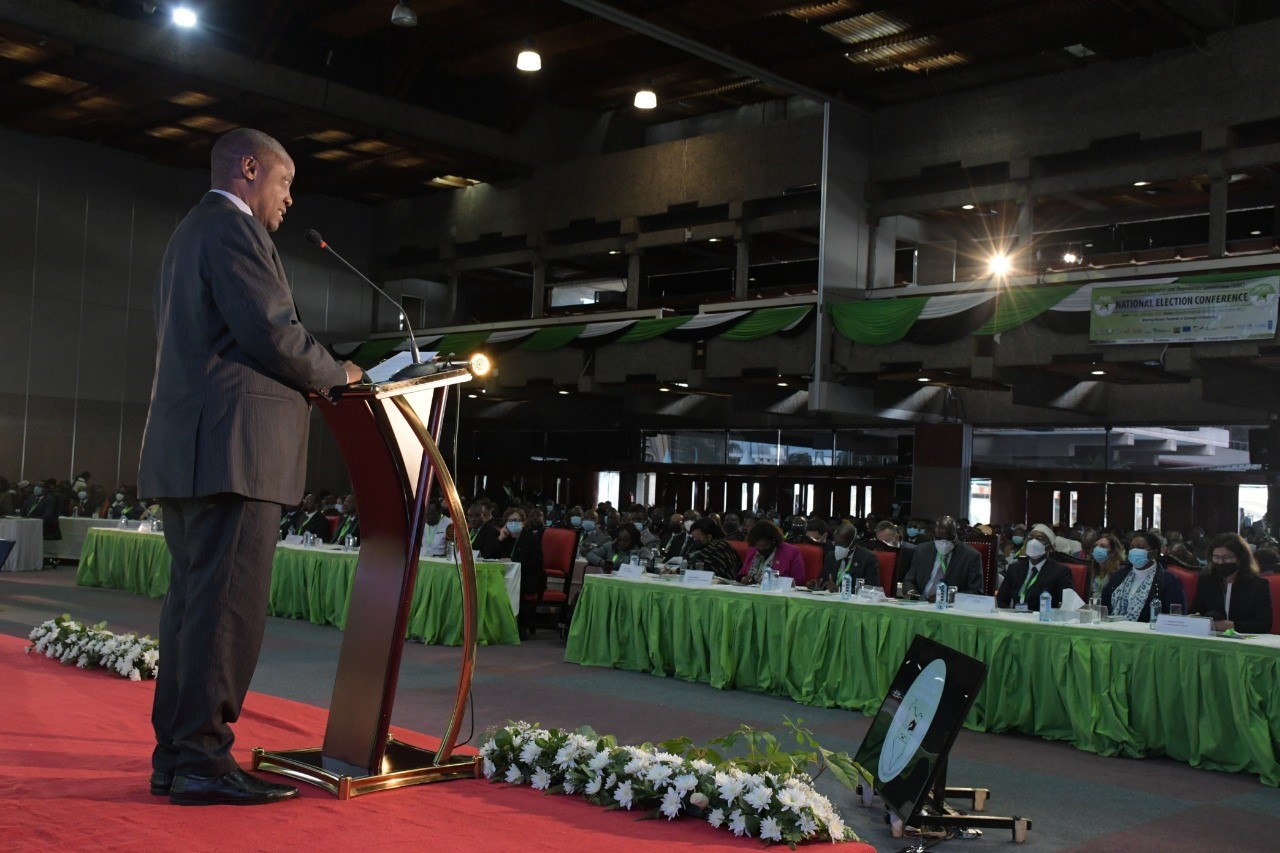 The Independent Electoral and Boundaries Commission (IEBC), Kenya's electoral agency, on Monday, July 11, 2022, held the National Election Conference at Kenyatta International Convention Centre, Nairobi.
The forum aims to have the delegates share experiences on the conduct of elections and present measures the IEBC has put in place for secure, legitimate, and credible General elections.
IEBC Chairman Wafula Chebukati said Kenya is a growing democracy whose journey must be celebrated, noting that its electoral culture is strong and needs to be celebrated and built into a more perfect and enduring culture for future generations.
"The Commission's journey towards preparing for the General Election began way back after the 2017 General Election with the conduct of a Post Election Evaluation Report, which was released in 2019. We have developed new manuals in all our Directorates. We are moving forward as a strong Commission ready to conduct the election," said Chebukati.
Chebukati said that while implementing the Two-Thirds gender rule now lies in limbo, achieving a 98 percent compliance rate on the Two-Thirds Gender Rule in the party nomination lists was no mean achievement.
The Commission Vice Chairperson Juliana Cherera said the NEC seeks commitment and support from key stakeholders, mainly political leaders, government institutions, Judiciary, public benefit organizations, faith-based organizations, the private sector, and development partners to a peaceful, transparent, and credible 2022 General Election.
"There will be a peace pledge to be signed by all political leaders, especially the four presidential candidates. This will act as a public sign of commitment for peace during and after elections," said Cherera.
Lauren Landis, the World Food Programme Kenya Country Director, said it is her hope that Kenya will have more women represented in political office.
"It is our hope that Kenya will achieve the Two-Thirds gender principle in the upcoming elections to ensure that women play a role in the country's development and that no one is left behind," said Landis.
EU Ambassador to Kenya Henriette Geiger said she is confident that the upcoming election will be credible and peaceful.
-,On her part, Jane Marriott, UK High Commissioner to Kenya, said Britain is delighted to see the strides that IEBC has made in its preparations for the General Election in line with the Election Operation Plan.
Supreme Court Judge, Lady Justice Njoki Ndung'u, who represented Chief Justice Martha Koome, said the Judiciary has promised that cases about the conduct of the General Election will be expedited.
"It is the promise of the Judiciary that cases about the conduct of the General Election will be expedited," said Lady Justice Njoki Ndung'u.
"The Constitution and Election Laws are not self-enforcing. They require the participation of involved stakeholders to guarantee the provisions of the Law."