International Seed Testing Association Secretary General Pays Visit To Zimbabwe's Seed Sector
By Wallace Mawire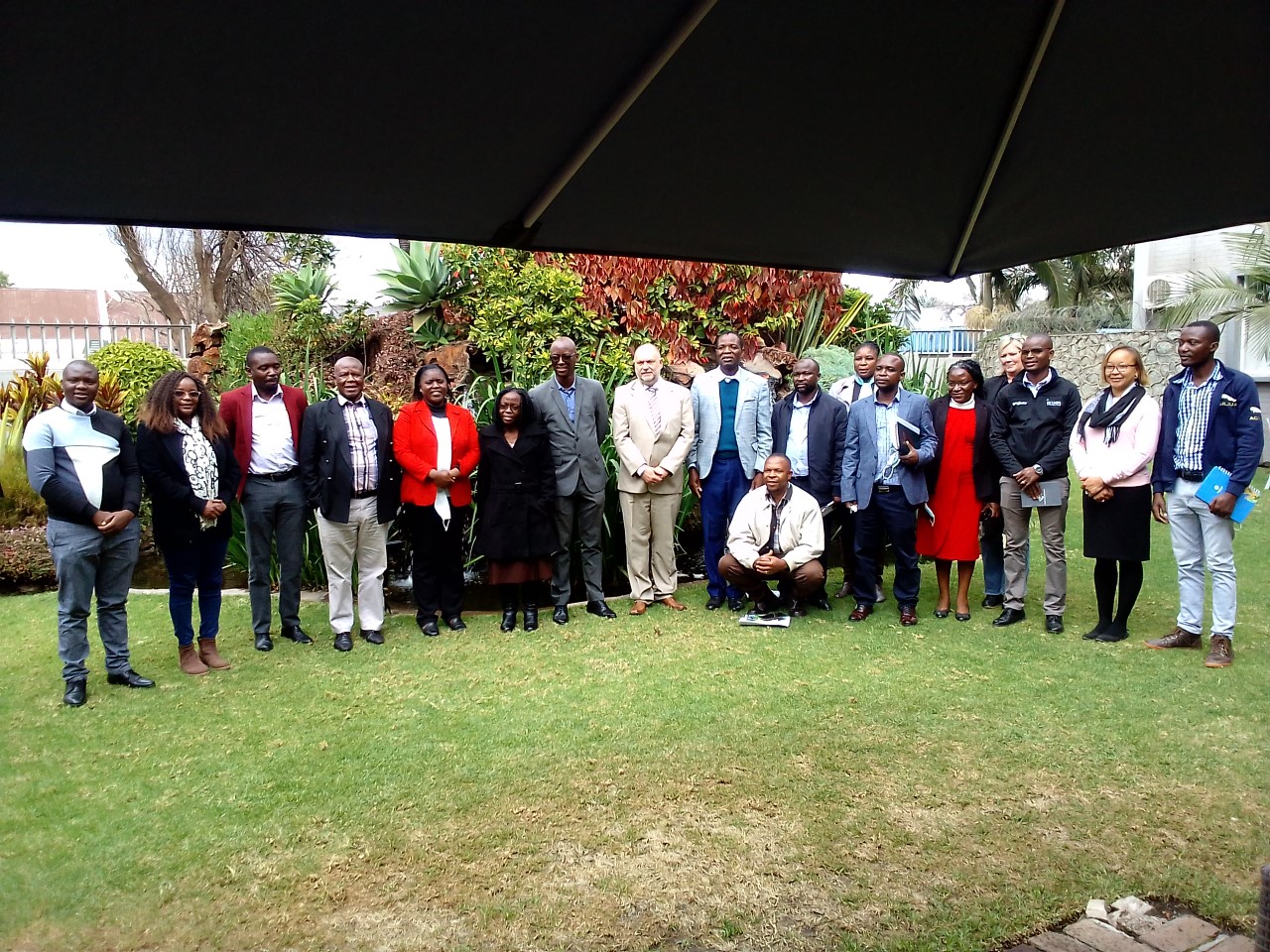 International Seed Testing Association (ISTA) Secretary General, Dr Andreas Wais has paid a courtesy visit to Zimbabwe's seed industry stakeholders and on 12 July, 2022 had an exchange of notes with an aim for the industry to move with international standards and regulations.
The visit follows the recent appointment of Dr Claid Mujaju, Director for Research Services in Zimbabwe Ministry of Lands, Agriculture, Fisheries, Water and Rural Development as an ISTA executive member.
Dr Wais said that his visit has been aimed at facilitating the country to have access to the right quality of seed for food security and also to promote international trade.
'My visit has been focusing on meeting and interacting with the local seed sector representatives to facilitate processes under which the local seed laws have to conform to international trade and facilitate food security for the country and its citizens," he said.
Dr Wais said that the local seed industry is an important stakeholder under the ISTA.He added that the visit has also enabled ISTA auditors to assess the process for the local National Seed Laboratory to work  and comply with the international governmental driven organization as a key stakeholder under its rules and regulations.
The meeting was attended by representatives from the country's seed industry,companies including the chairperson of the Zimbabwe Seed Association (ZSA), Dr John Makoni.
Dr Wais said that the seed industry is one of the major shareholders of the International Seed Testing Association (ISTA).
'As ISTA issues international rules on seed testing for seed in international trade on behalf of the governments of its member states or distinct economies, it is important to know the need of the industry. As Secretary General of ISTA, I always try during visits abroad to catch the need of the local or regional seed industry partners and associations. Especially for the African continent, ISTA is interested in these needs, as the association is looking to increase the number of sub-tropical species in its rules, if there is a need from the industry," he said.
The International Seed Testing Association was founded in 1924 during the 4th International Seed Testing Congress held in Cambridge, UK.
Its membership consists of member laboratories and sampling entities, personal members and associate members, from 83 countries and distinct economies.
More than 130 of the member laboratories are accredited by ISTA and entitled to issue ISTA Certificates. The membership is a diverse collaboration of seed scientists and analysts from universities, research centres and seed testing laboratories around the world.
Its expertise is based on non-profit cooperation from an international community of over 400 competent and energetic seed scientists and analysts. ISTA works in developing standard seed testing methods, facilitates the trade of quality seeds and makes a valuable contribution to food security.
Zimbabwe's Director of Research Services department Dr Claid Mujaju was been  elected as an executive member of the International Seed Testing Association (ISTA) at its 33rd congress held in Cairo, Egypt on 8 to 11 May 2022.
On behalf of Zimbabwe and the Africa Region, Dr Claid Mujaju, Director of Research Services Department in the Ministry of Lands, Agriculture, Fisheries, Water and Rural Development, was elected to the new International Seed Testing Association Executive Committee for the Triennium 2022 to 2025.
ISTA is a leading global organisation whose vision is uniformity in seed quality evaluation worldwide.   It develops standard seed testing methods, facilitates the trade of quality seed and makes a valuable contribution to agriculture ensuring food and nutrition security.
Benefits of Zimbabwe being a member of ISTA include internationally recognition as an Official Seed Testing Station (ZW01) Accredited for sampling, germination, purity and other seeds determination and moisture tests, promoting uniformity in seed testing, receiving the ISTA rules  containing standardised methods and techniques to be used in seed testing, getting valuable information through ISTA publications, being prioritised in any ISTA event, special reduced registration fees for ISTA Congresses, ordinary meetings, symposia and workshops, being involved in the seed testing methodology development,a part of an international network of seed, participating in the ISTA Proficiency Test Programme to assess technical performance rating, becoming accredited and issue ISTA International Certificates which provide passport data on seed quality for seed moving in international trade and  participating in the ISTA decision making process.
According to Dr Mujaju, ISTA personal members may be appointed as designated members and vote at ISTA ordinary meetings on behalf of the government concerned.