First Batch of Presidential Ballot Papers Arrives In Nairobi Ahead Of August 9 Polls
By Samuel Ouma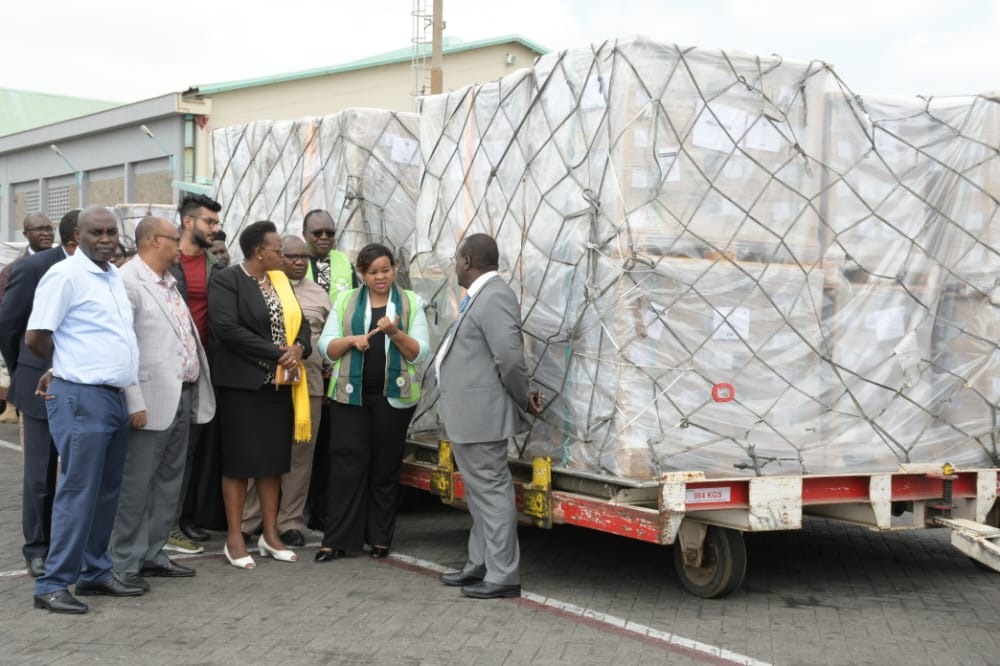 The first batch of the presidential ballot papers wrapped in 225 pallets arrived in Nairobi, Kenya, on Wednesday, July 27, 2022, from Athens, Greece.
The papers were accompanied by a monitoring delegation that had toured the Inform Lykos (Hellas) SA to oversee the printing of ballot papers.
The second batch of Presidential Ballot papers of 300 pallets will arrive in Nairobi on July 29, 2022, while the final consignment of 340 pallets will arrive on August 3.
According to the Independent Electoral and Boundaries Commission (IEBC), during the visit, the monitoring delegation was taken through a detailed profile of the Inform Lykos (Hellas) SA company, the variety of products the company deals with in other countries, including printing of bank credit cards, visa credit cards, issuing pin numbers for bank cards, drug authentication labels, excise stamps, ballot papers, smart ticketing, lottery coupons, graduate certificates, bills and statements.
The monitoring delegation inspected the security features imprinted on the ballot papers and witnessed the printing and packaging of ballot papers into booklets, boxes, palettes and labelling ready for shipment.
They also verified the security features on the statutory documents printed that will accompany the ballots to the polling stations.
The delegation was further shown how Inform Lykos (Hellas) SA company destroys damaged ballot papers, a process they carry out daily using huge shredding machines.
"The company has an elaborate pallet tracking safety system, where pallets are given codes that track them from the factory press in Athens to cargo planes and delivery in JKIA and all the way to IEBC warehouse and constituencies," said IEBC.
The monitoring delegation announced that they were impressed and satisfied with the printing process and the control checks are sufficient to safeguard the integrity of the ballot.