Cameroon: Enow Abrams, 13 other ELECAM Board Members Sworn in
By Boris Esono Nwenfor
Enow Abrams Egbe, Chairperson of the Electoral Board of Elections Cameroon, ELECAM, and thirteen other members whose mandates were either renewed or newly appointed have been sworn into their various functions of the Board for a mandate of four (4) years.
The installation ceremony took place on July 26, in the presence of the president of the Constitutional Council and in accordance with section 12(6) of the Electoral code. The members have been given a four-year mandate to implement their action plan.
Cameroon's elections institution, Elections Cameroon has all its legal Electoral Board members in function to organise and manage the upcoming municipal, legislative and regional council elections in the country.
"We have four main objectives for this year; recompilation of the electoral process which will entail giving the staff the new impetus to achieve our goals. We also intend to update our biometric system because to get a good electoral file you must update the biometric system," Enow Abrams Egbe, Chairperson of the Electoral Board of ELECAM said as he outlined his objectives for this term of office as he and other board members of ELECAM take an oath into office on July 26, 2022.
"We are working with the Germans and the Canadians to put up a good biometric system for the forthcoming elections. We also have the ambition to consolidate our relationship with all the actors of the political process, notably the political parties, civil society and communication and other stakeholders. This is a view to give more transparency to the management of the electoral process."
Enow Abrams added: "We intend to move to the Diaspora to get Cameroonians, our brothers and sisters who are out of the country to enrol in the electoral process."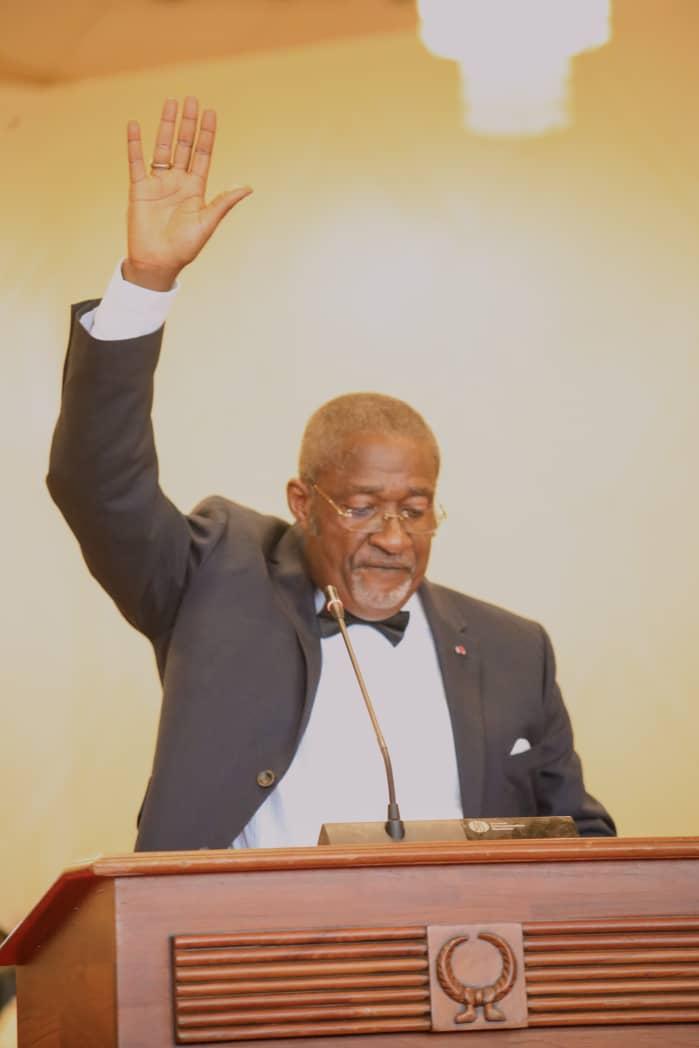 For newly appointed Member of the Electoral Board of ELECAM, Nga Gasper Thirainyuy says he will join the team to ensure the organisation of free and fair elections in Cameroon. He said: "I believe that have worked in the field for over twelve years, I am going to bring my field experience to the electoral board and it will facilitate the work of the board."
"I will make sure that elections are not only free, fair and transparent. I worked in the North West Region and you know there were a lot of security challenges but we sailed through and we were able to organise all the elections that came up."