U.K National Crime Agency Officials pay a courtesy call to Kenya's DCI office
By Samuel Ouma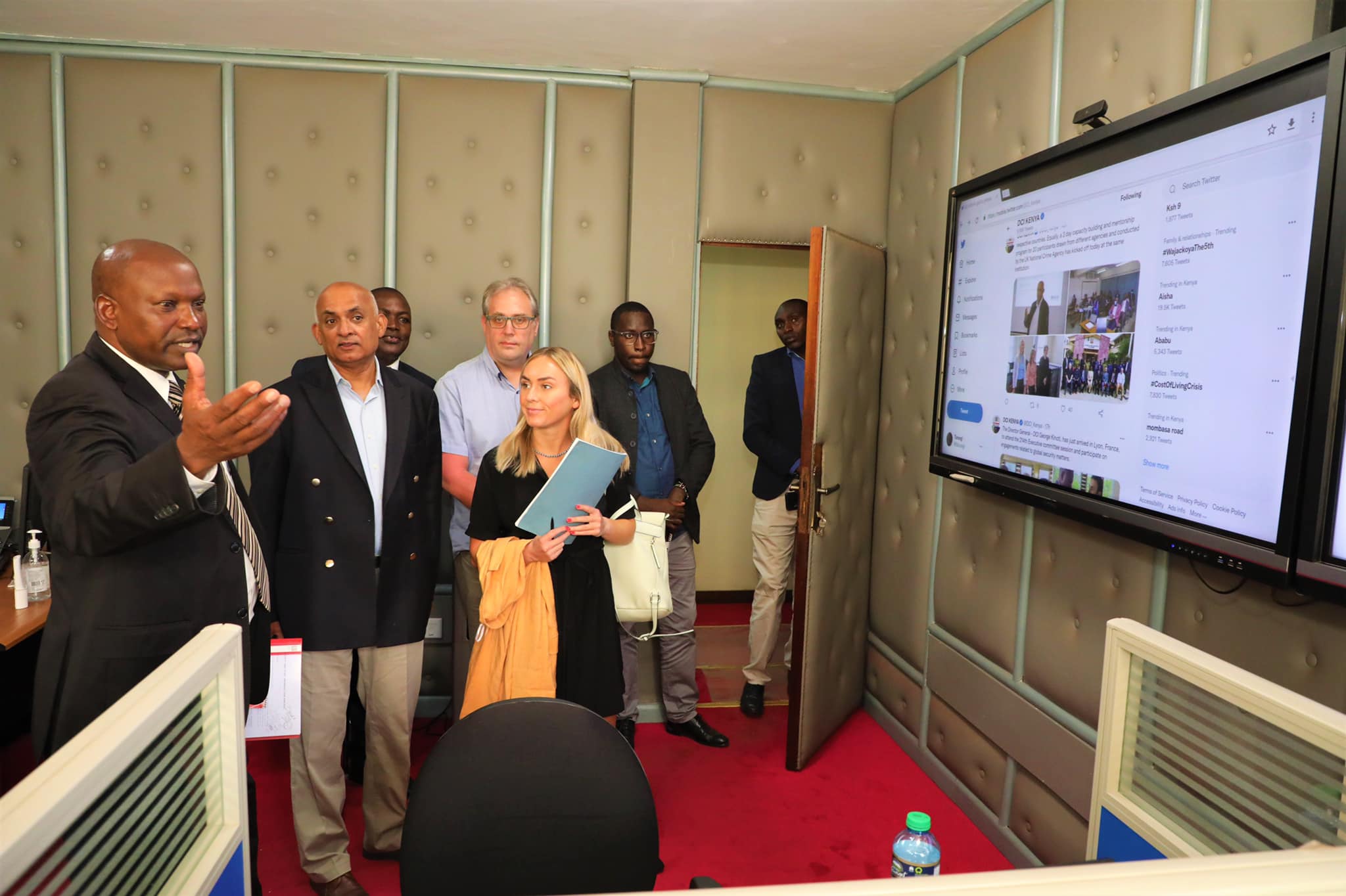 On Wednesday afternoon, officials from the National Crime Agency (NCA), U.K's lead body in the fight against organized crime, visited the Directorate of Criminal Investigations headquarters.
The delegation led by Qureshi Waqar, an NCA liaison officer based in the country, included Richard Stinger and Hayley Orchard, NCA's African representatives.
"The group was on a mission to explore ways in which we can strengthen the collaboration that DCI has had with NCA in the fight against organized crime not only in the country but across the Horn of Africa," said the DCI in a statement.
At hand to receive them on behalf of the Director-General, George Kinoti, who is out of the country on official duties, was the Director of the elite Crime Research and Intelligence Bureau (CRIB), Paul Mumo.
During the engagement, matters of interest between the two agencies were discussed, including ways of improving our collaborations, especially in capacity-building programs for DCI officers.
The visitors were conducted on a tour of the forensic laboratory and the #FichuakwaDCI ( loosely translated as reveal to the DCI) anonymous call centre, among other areas of interest.
The visit comes two days after the official opening of the DCI National Forensic Laboratory by His Excellency President Uhuru Kenyatta.