Tanzania's Samia holds Bilateral Talks With His Majesty Sultan Haitham bin Tarik Of Oman
By Prosper Makene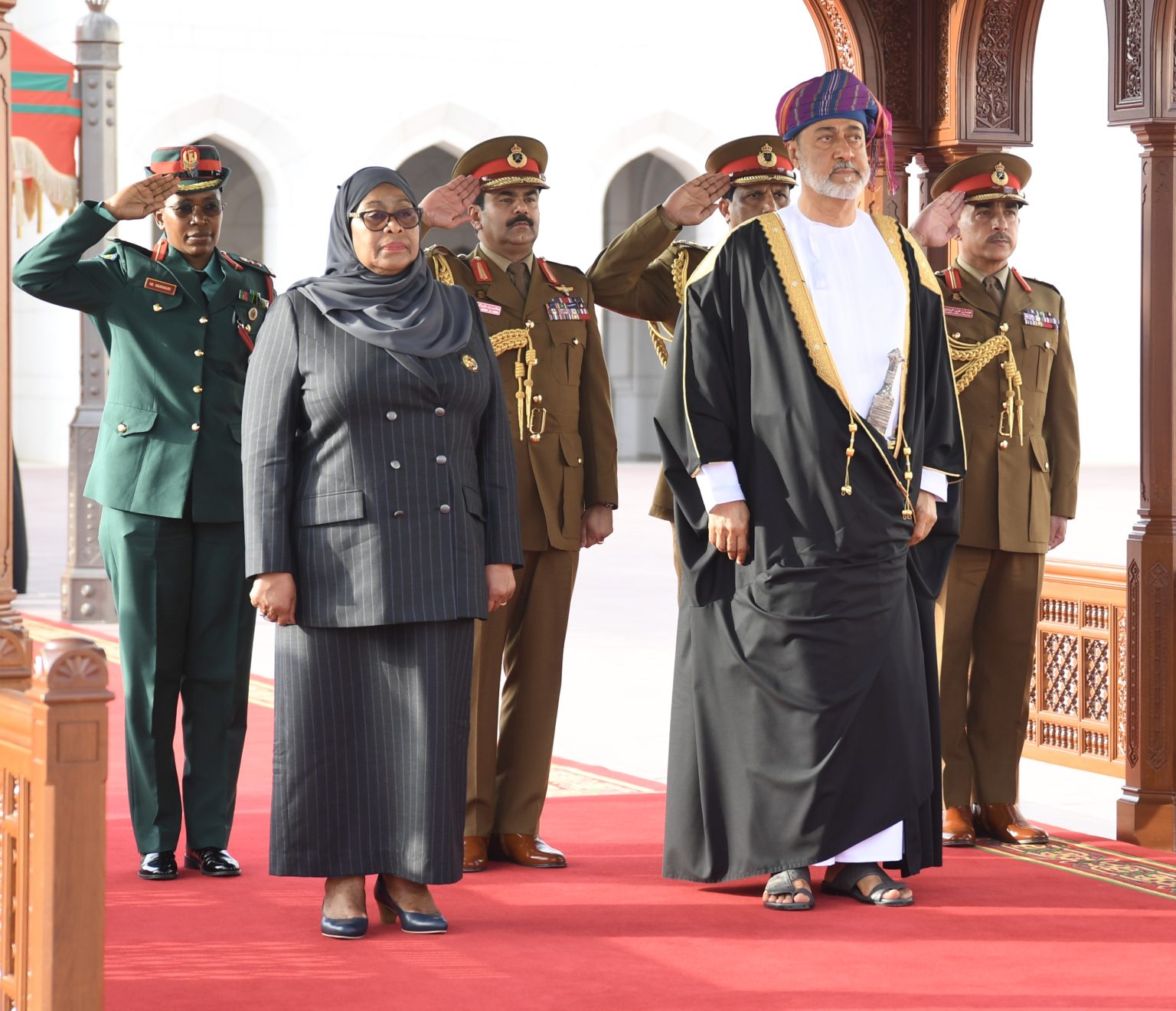 Tanzania's President Samia Suluhu Hassan has arrived in Muscat, Oman Sunday for a three-day state visit.
Shortly after arriving in Muscat, President Samia holds official talks with His Majesty Sultan Haitham bin Tarik of Oman at Al Alam Palace.
The visit reflects the keenness of His Majesty Sultan and President Samia on promoting bilateral relations to serve joint interests in all spheres.
President Samia and His Majesty Sultan have also exchanged views on several matters of common interest.
In her 3-day visit, the Tanzania Head of State accompanied by senior government officials including January Makamba, Minister of Energy, Dr. Pindi Chana, Minister of Natural Resources and Tourism, Dr. Khalid Salum Mohamed, Minister of Works, Transport and Communications, Ambassador Mbarouk Nassoro Mbarouk, Deputy Minister of Foreign Affairs and East African Cooperation.
Other officials who accompanied President Samia in Oman are Fatma Rajab, Deputy Permanent Secretary at the Ministry of Foreign Affairs and East African Cooperation, Abdallah Abasi Kilima, Ambassador of the United Republic of Tanzania to the Sultanate of Oman and some Tanzanian officials.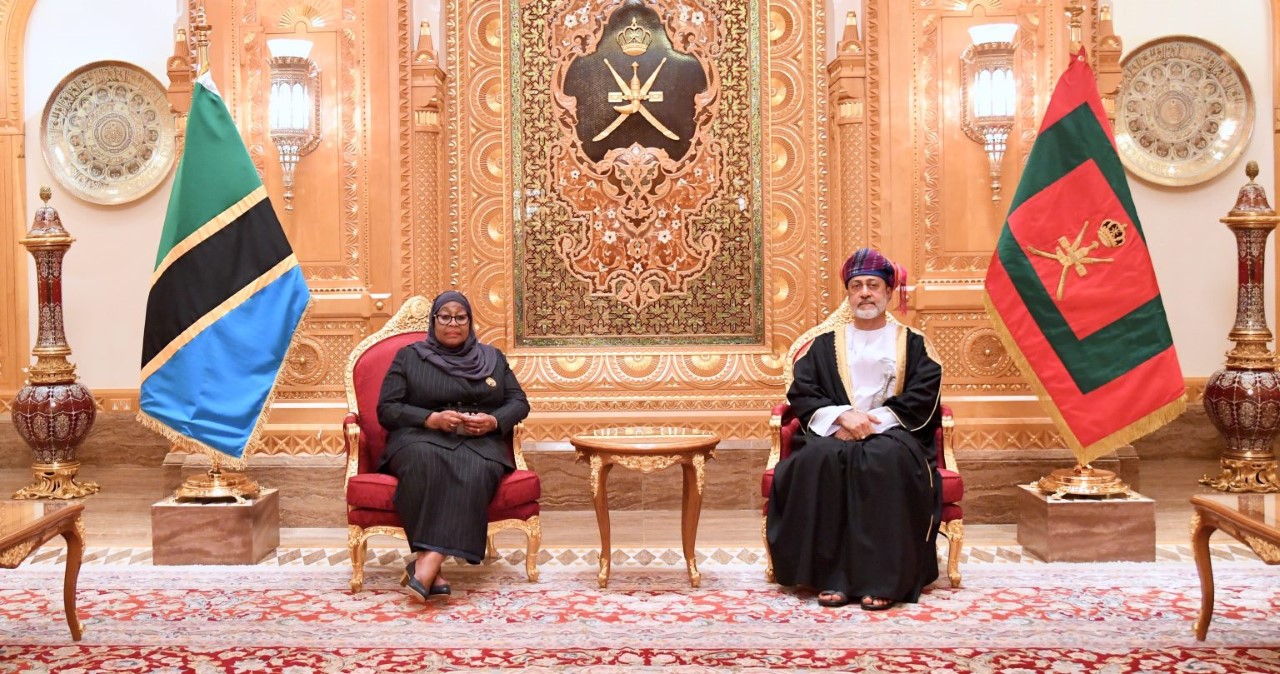 However, a statement issued Saturday by the Diwan of Royal Court reads as follows: "In reiteration of the advanced and historical relations binding the Sultanate of Oman and the United Republic of Tanzania and the strong ties between their peoples, President Samia Suluho Hassan of Tanzania will pay an official visit to Oman starting from Sunday 12 June 2022 till Tuesday 14 June 2022."
During the visit, viewpoints on various aspects will be exchanged in a bid to achieve the aspirations of both countries and promote joint cooperation.