Tanzania: Govt inaugurates high-tech equipment for aviation engineering training at National Institute of Transport
By Prosper Makene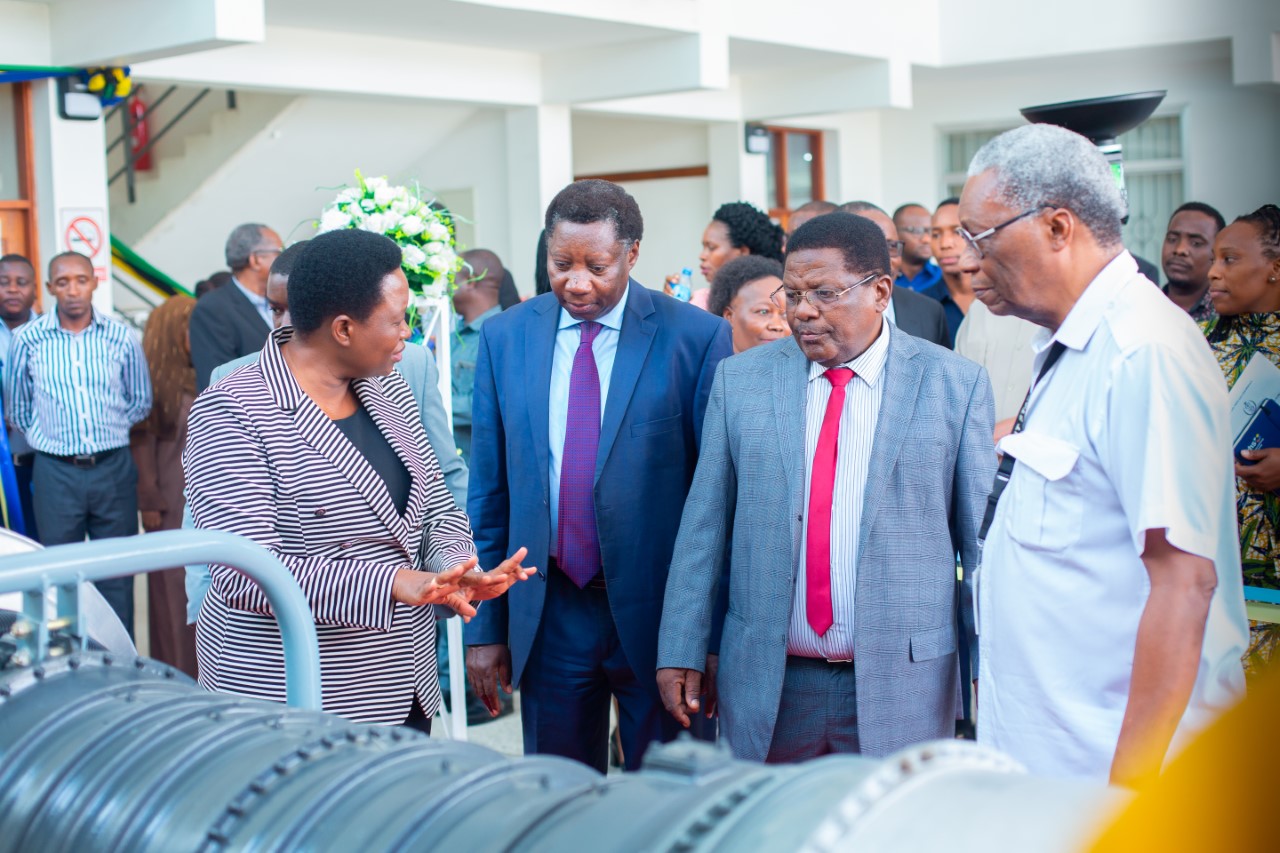 Tanzania's Ministry of Education Science and Technology, Deputy Permanent Secretary Prof Caroline Nombo has inaugurated modern equipment which will be used for training of aircraft maintenance engineering personnel at the National Institute of Transport (NIT).
The modern equipment that was inaugurated at NIT's School of Aviation includes the Virtual Maintenance Trainer, Turbo Runnable Engine Trainer and Modernized Cutaway Piston Engine Trainer.
The equipment was purchased under the World Bank-funded East Africa Skills for Transformation and Regional Integration Project (EASTRIP).
Speaking shortly before the inauguration ceremony, the Deputy Permanent Secretary has applauded the National Institute of Transport for investing heavily in modern technology equipment that enhances high performance in training experts, saying the government will continue to support the Institute.
Prof Nombo further said that the government's strategic projects are being implemented and the state's expectation is to see local experts trained by institutions such as NIT take charge.
"We are happy to see that after three years from now, the country will have sufficient aircraft engineers from the National Institute of Transport backing," Nombo said.
She added: "I have been briefed by the Institute's Rector that the diploma for aircraft engineers takes 3 years while the student will use four years if they want to opt for the bachelor's degree."
"NIT is also training railway transport personnel, oil and gas which means we will get sufficient manpower to run our mega projects," she said.
She noted: "The government is also applauded the World Bank for its support to the country."
The Deputy PS went on to urge the National Institute of Transport's management to well use the equipment so as to be also used by the future generation.
On his part, NIT Rector Prof Zacharia Mganilwa said that the equipment is one of the best equipment that are also used even by the largest aerospace manufacturers in the world Boeing and Airbus.
He underscored that the equipment handed over for aircraft maintenance engineering students cost over TSh2 billion.
Prof Mganilwa noted, "With these equipment, we are now more equipped in the area of aviation engineering training. I am also taking this opportunity to encourage Tanzanians to opt for aviation courses at NIT although the competition is very high due to the few students that the Institute is admitting every year."
"The National Institute of Transport will continue backing government's modern transport projects including SGR, shipbuilding, oil and gas and also the blue economy," he said.
"With these projects, we have developed programmes to cater for the expert needs such as Bachelor's degree in Naval Architecture and Marine Engineering to support the nation's blue economy initiative," Prof Mganilwa said.