Tanzania: Dar, Delhi sign $500m loan for water projects
By Prosper Makene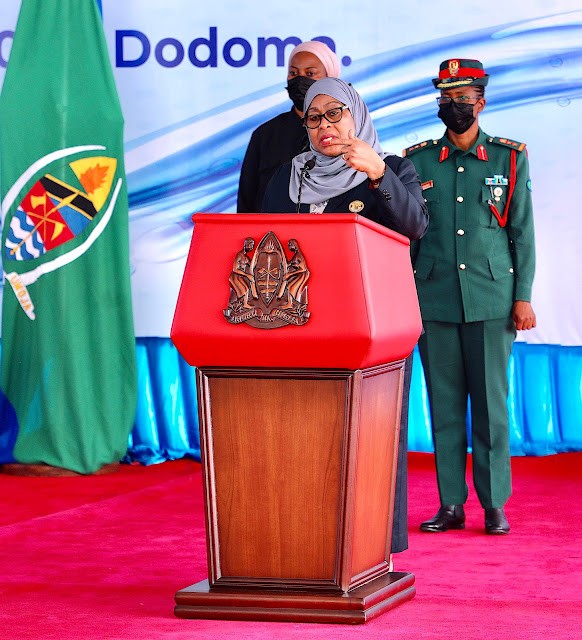 Tanzania and India have signed pacts worth over 500 million US dollars as a concessional loan from Indian government to support the construction of water projects in 28 towns across the country.
The 28 towns expected to benefit from the project are, Handeni, Muheza, Pangani, Makonde, Kilwa Masoko, Ifakara, Chunya, Songea, Njombe, Rojewa, Makambako, Juwaging'ombe, Mafinga and Nyumbu.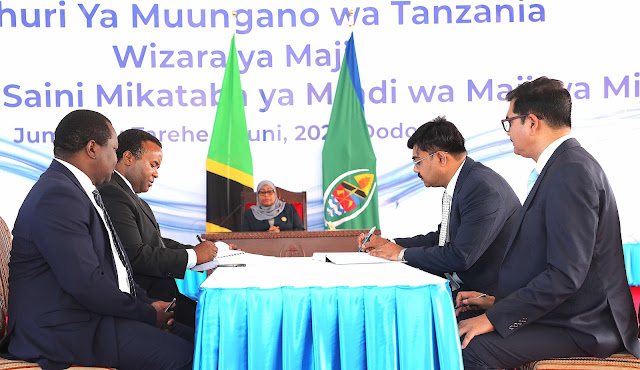 Other twons including Mpanda, Sikonge, Urambo and Kaliua, Singida, Manyoni, Chemba, Chamwino, Kasulu, Kayanga, Geita, Rorya and Tarime and Chato.
The deal was witnessed by Tanzania President Samia Suluhu Hassan on Monday at Chamwino State House in Dodoma's capital city where she said that the money will be given to both the Tanzania Mainland and Zanzibar as a move to improve access to water by 8 per cent.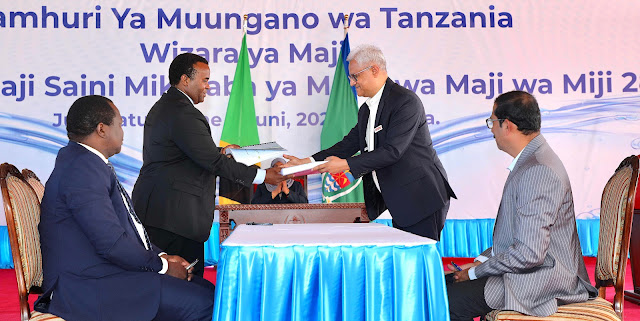 The Head of State has also lauded the good diplomatic ties between Tanzania and India, saying that India has played a vital role in supporting the country in implementing huge water projects.
The president said that a water project from Lake Victoria that is supported by Indian government improved the water supply in Tabora, Igunga and Nzega.
However, Vision 2025″ of the Government of Tanzania aims at achieving access to safe water by 90% (rural areas) and 100% (urban areas) of the population by 2025, strengthening of water resource management capability, etc. The National Strategy for Growth and Reduction of Poverty 2 (NSGRP2 /MKUKUTA2) considered the increase of water supply coverage as one of the top priority agenda items. In Tanzania, the Water Sector Development Program (WSDP) had been implemented based on the "National Water Policy" and the "National Water Sector Development Strategy".