Sad Reality As Kenyans Discriminate Against Their Own Compatriots
By Samuel Ouma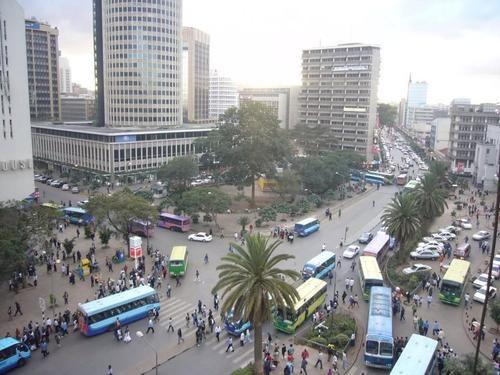 A section of Kenyans has been accused of racially discriminating against their fellow countrymen.
Many Kenyans are purported to be treating their fellow citizens with total disdain at the cost of other races, such as those of Indian and European descent. The reason why Africans discriminate against other Africans to benefit other races is yet unknown.
Cafes, shops, restaurants, and even airports have been named places where racism towards black people is widespread. In most of these sites, some Kenyans claim that all races are given first consideration except for black people.
"If you believe you've seen enough. Just wait till you arrive at the airport about midday. Locals will be made to wait in one line served by a gentleman, while three other desks with ladies will serve whites," stated Winfred Odhiambo, a Kenyan resident.
"I came to learn racism is worse here in our own country Kenya," said Annsandra Kangai.
Many are outraged that some black Kenyans are allegedly treating their colleagues as second-class citizens while idolizing other races.
"This kind of thinking is why we're still this poor as a country, idolizing colour, this kind of behaviour, this kind of character is the reason the whites will forever assume they're more superior than us because we've knowingly and willingly given them that power," Llechi Atema said.
Racism allegations are confirmed by the latest incident at the famous Nairobi pub Alchemist, located in Westlands. Alchemist is accused of racism after an online video that perpetuated hatred against black people went viral over the weekend.
The video appears to show a segregated line for black and white revelers and those of Indian descent. A speaker can be heard saying, "So there is a white person line and a black person line," in the background of the video.
Management has denied all claims and has temporarily closed the bar to allow further investigation.
Additionally, early this year, a customer identified as Michael Kiarie alleged that he was racially discriminated against at the Safaricom Galleria Mall branch. According to Kiarie, he was in the waiting line when a white man came, and he was served ahead of him without following the line.
An attempt to complain did not bear fruit, and he was forced to leave the shop very annoyed.
"I asked the manager, but she blabbered some incoherent things and walked away," said Kiarie.