Regional Commissioners in Tanzania to sign contract,monitoring nutritional development
By Mutayoba Arbogast,Bukoba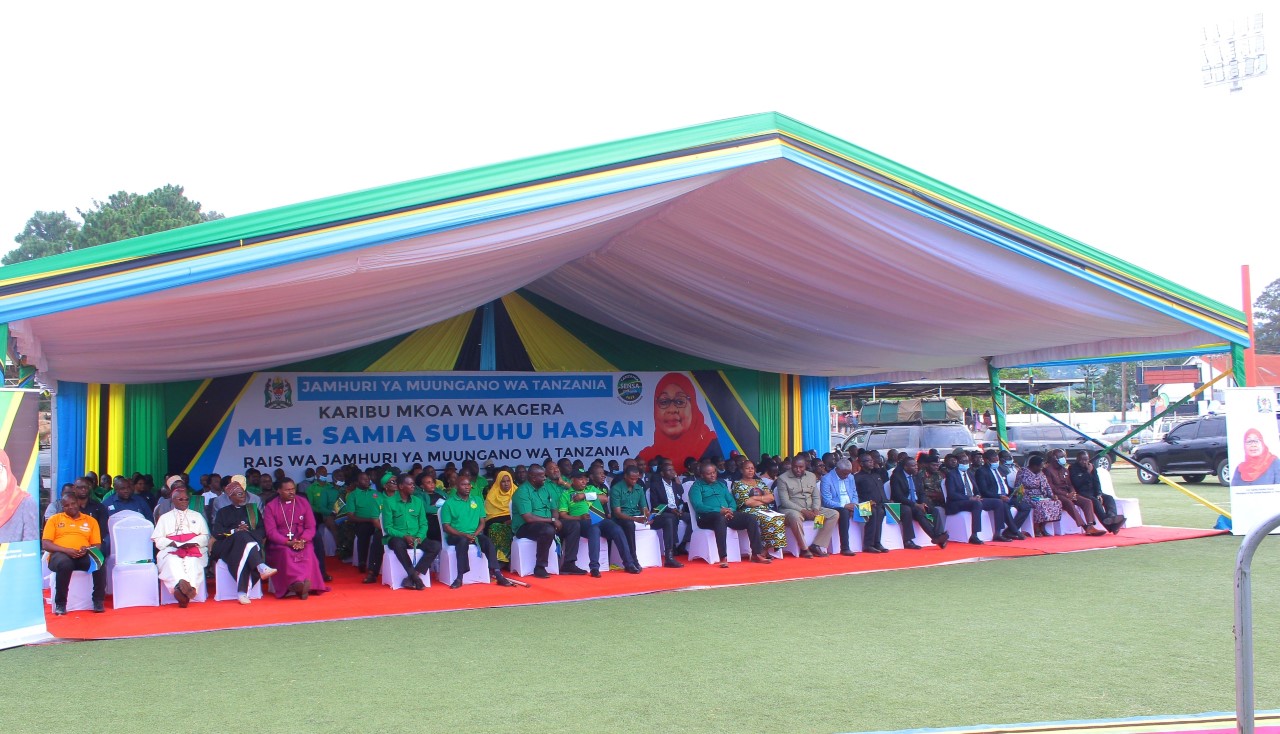 President Samia Suluhu Hassan  has said  she is very concerned about nutritional issues ,and that is why she had been appointed Champion 'around the world' and in the country when was Vice President, but the new post of presidency has denied  her full engagement, but will resume responsibility.
President Samia made the statement when she was addressing Kagera residents at Kaitaba Stadium June 9,2022,during her three day visit to Kagera Region.
Responding to Ambassador Dr Bashiru Ally (President elect Member of Parliament and Committee  chairperson of Kagera Members of Parliament, to catalyse the region development),who appealed to the government as now it has come with  full  speed to unlock region potentials in agribusiness, to link it with nutritional issues in order to win the malnutrition and stunt in the region, President Samia said as she comes in with full swing, she will task all Regional Commissioners to sign a contract on nutritional  development, and issue reports of every three months.
The president directives to RCs, will help in curbing  stunting in children, as statistics show that among ten children under five all over the country, one child has severe stunt.
On winding up her working tour in Kagera President Samia donated various items to three orphanages in Bukoba municipality ,which are Nusuru yatima Kashai, UWIACHO Hamugembe and Matumaini mapya.
Speaking before government leaders and heads of orphanages, Kagera Regional Commissioner, Major General Charles Mbuge mentioned  some of the items donated as  blankets and bed sheets, washing towels, utensils, exercise books, pens and religious books, bars of soap and body lotions, etc
Major Charles Mbuge told  the orphans caretakers  to see all 21 items donated to benefit the children,and there must be a good supervision on issuing out the items.