Mozambique: Minister Accuses Some Police Of Collaborating With Islamic State
By Jorge Joaquim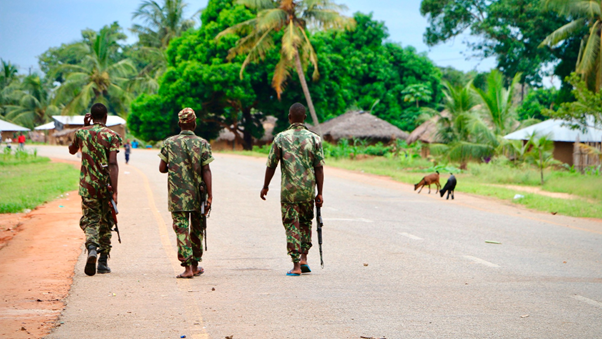 Some police officers are informing the terrorists linked to Islamic State of the movements of the security forces, according to Mozambican interior minister Arsenia Massingue.
She berated the lack of professionalism in the police while addressing a parade of police command in Pemba, Cabo Delgado province.
She also claimed there was a problem with the police close protection unit (UPAI) and rapid response force (UIR) abandoning their posts and getting drunk.
Cabo Delgado province is rich in natural gas but has been terrorized since 2017 by armed rebels, with some attacks claimed by the extremist group Islamic State.
Since last year, Rwanda and neighboring southern African countries have deployed more than 3,100 troops to support the struggling Mozambican army. However, inland jihadist groups have continued to carry out sporadic attacks, adopting more traditional guerrilla tactics.
The International Organisation for Migration (IOM) estimates that almost 12,000 people have already fled the new wave of attacks on Cabo Delgado that began about a week ago, this time in the south of the province, which was considered a safe zone.
 The commander of the Police of the Republic of Mozambique, Bernadino Rafael, has confirmed that the military were conducting escorts in Cabo Delgado between Sunday and Monday.