Malawi : Catholic Priest jailed others earn life sentences over albino murder
By Joseph Dumbula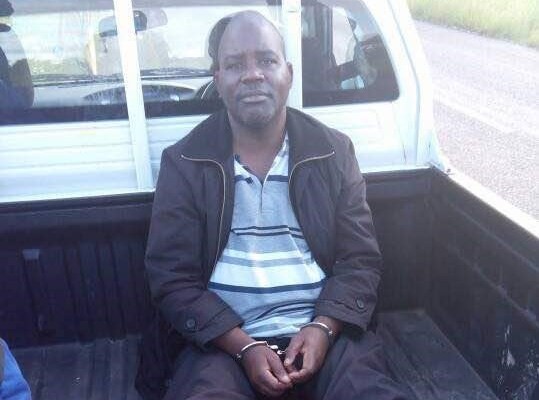 A Malawi court has sentenced a Roman Catholic Priest to 30 years and several other high-profile people to life in prison over the horrific murder of Macdonald Masambuka, a man with albinism four years.
This has been a long-standing case which has also been heavily followed amid calls for the Southern African nation to end attacks on people with albinism.
Judge Dorothy NyaKaunda Kamanga said Father Thomas Muhosha had planned to traffic 22-year-old MacDonald Masambuka's tissue.
"The offence was motivated by the disability of the deceased, that of albinism," she said in a ruling handed down in the city of Blantyre.
She said the priest, who led a parish in Machinga, 100 kilometres (60 miles) northeast of Blantyre, had breached the trust many had placed in him.
Father Muhosha and Police officer Chikondi Chileka as well as Alfred Yohane, Innocent Walasi and Mussa Lilongwe have been sentenced to 30 years imprisonment for conducting business in human tissue extracted from a human corpse.
Five other suspects were handed life sentences.
Those sentenced to life in prison include Cassim White Masambuka, the victim's brother. Others are Maxwell Sosola, Dixon Ndengu, Bashir Lilongwe, and Alfred Yohane.
Machinga district Clinical Officer Lumbani Kamanga, Master Mphulanya Injesi, Lackiness Magombo and Cassim Masambuka have been sentenced to 60 years imprisonment on the two counts of causing another person to harm person with disability and causing another person to harm a person with albinism.
Masambuka went missing in March 2018 and his body was later found buried in April 2018.
The killing occurred at the height of a spree that saw over 40 people with albinism murdered and scores of others assaulted.
From 2014 Malawi suffered a wave of assaults against albinos, whose body parts were used in witchcraft rituals in the superstitious belief that they brought wealth and luck reportedly in neighboring Mozambique.