Kenya to recommence exporting Miraa to Somalia
By Samuel Ouma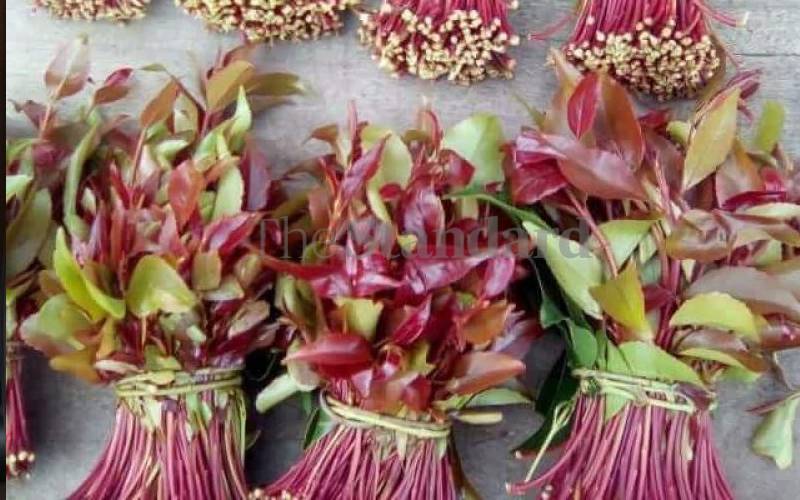 After a two-year ban, Kenya has announced that it will resume Miraa exports to neighbouring Somalia.
Agriculture Cabinet Secretary Peter Munya said on Friday, June 10, 2022, that the ban was lifted following bilateral talks between President Uhuru Kenyatta and new Somalia President Hassan Sheikh Mohamud.
According to CS Munya, Negotiations were concluded on Thursday, and the two countries are currently preparing a memorandum of understanding.
"Miraa exportation will begin in the next two weeks; what is currently taking place is paperwork to ensure everything is in order," CS Munya said.
Somalia prohibited Kenyan miraa imports in 2020 due to diplomatic tensions between the two nations during the administration of former President Mohamed Abdullah Farmaajo.
President Kenyatta was in Mogadishu on Thursday for the inauguration of Somali President Hassan Sheikh Mohamud.
Speaking during the inauguration ceremony, President Kenyatta said Kenya's desire is to consolidate and forge closer relations for good neighbourliness, socio-economic cooperation and regional stability, which is in the best interest of the people of the two countries.
A peaceful and prosperous Federal Republic of Somalia is the dream of every Kenyan. Your brothers and sisters in Kenya look forward to working with you so that we can all benefit economically and prosper together," President Kenyatta said.