Kenya, Siera Leone First Ladies, hold talks on mutual interest in Nairobi
By Samuel Ouma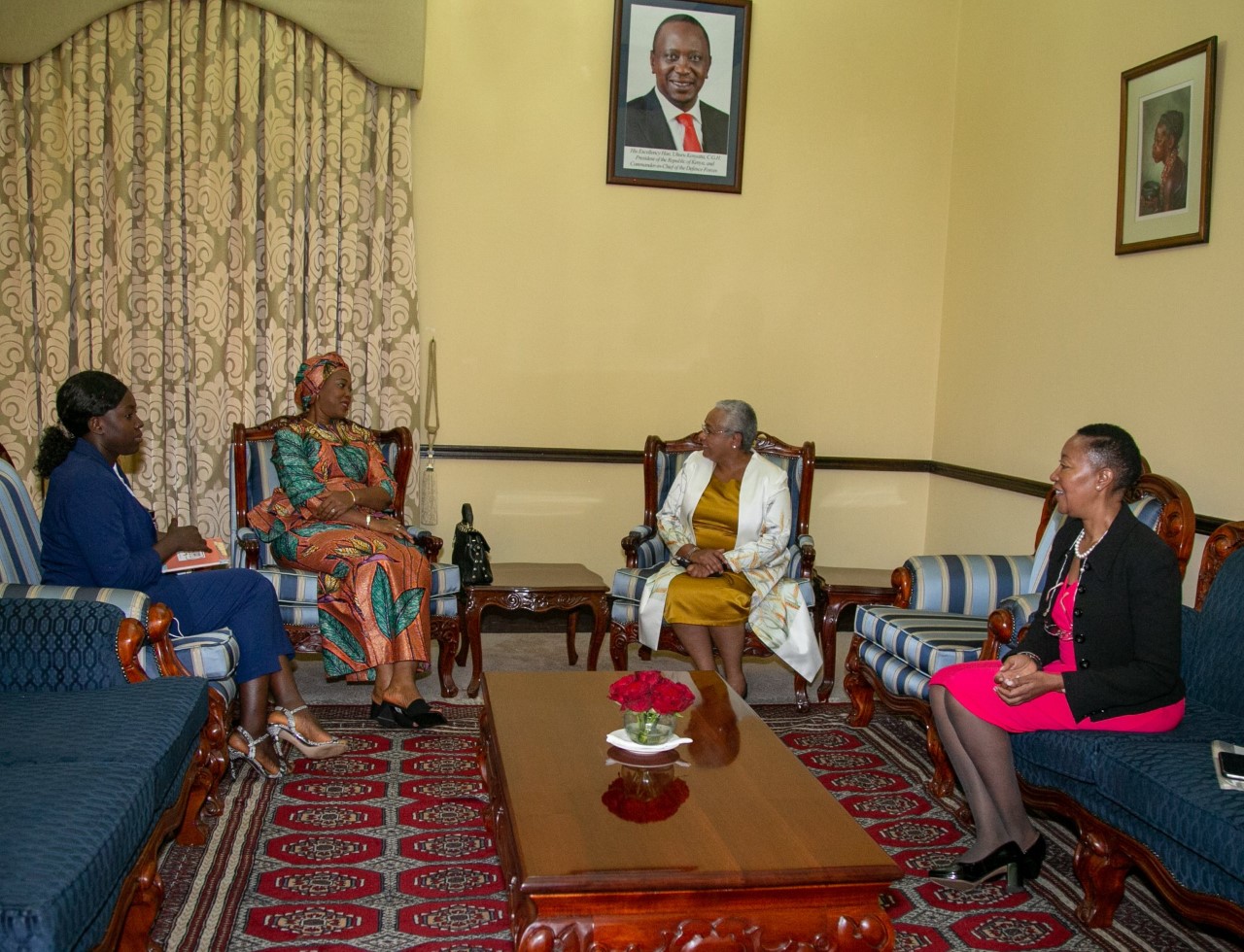 Kenya's First Lady, Margaret Kenyatta, met with her Sierra Leonean counterpart, Fatima Maada Bio, on Monday, May 30, 2022, and addressed topics of common interest at the State House, Nairobi.
The First Ladies discussed the numerous campaigns aimed at promoting the health and safety of women, children, and vulnerable groups.
Margaret Kenyatta described the accomplishments of her Beyond Zero initiative as outlined in the organization's current strategic plan to her visitor.
She stated that, through Beyond Zero, she has been at the forefront of pushing for the well-being of women and children through programs aimed at ending maternal and child mortality and the transmission of HIV and Syphilis from mother to child.
First Lady Margaret Kenyatta noted that Beyond Zero had contributed to lowering maternal and infant mortality in Kenya by improving access to high-quality maternity and newborn healthcare.
On the other hand, Mrs Fatima Maada Bio leads a campaign against gender-based violence in her country dubbed "Hands off Our Girls", which she launched in December 2018.
The campaign seeks to create awareness, influence policy, and support women and girls to access reproductive healthcare and treatment for diseases such as fistula and cancer and eliminate early childhood marriages, gender-based violence, and rape.
Shortly after the State House meeting, First Lady Margaret Kenyatta took her visitor to Funhomes, Funkidz and The Nyungu in Lavington, where they sampled the social enterprise's products.
Funhomes, Funkidz and The Nyungu are involved in the production of authentic African products, among them décor fabric, shawls, kitchenware and kids' furniture.
The items are made by a group of disadvantaged and vulnerable women drawn from Nairobi's informal settlements, mainly from the Korogocho slum.