Grassroots leaders to mobilise people with albinism counted in Population and Housing Census
By Mutayoba Arbogast,Bukoba.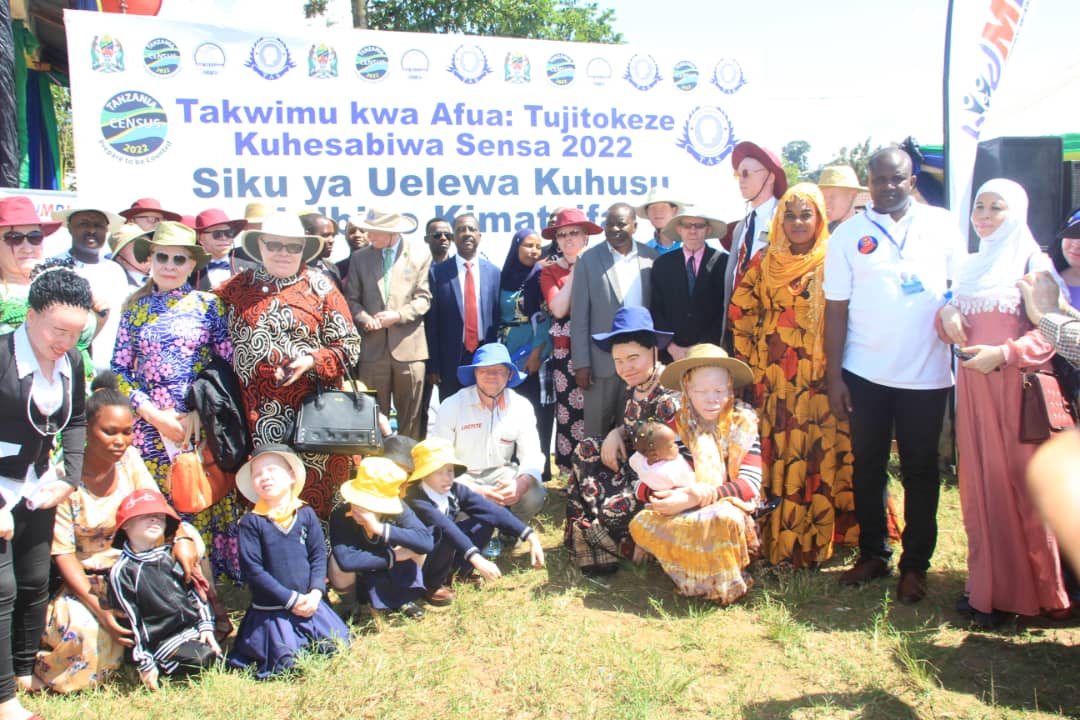 Tanzania's ,Mainland's Population and Housing Census Commissar, Anne Makinda,has appealed  to village and sub village  leaders to be in frontline  in participating and assisting in recognising  and mobilising  the  people with albinism in their areas, to be  recorded in the coming Census,23 August this year.
The call was made on Monday this week at Uhuru Platform  in Bukoba,Kagera Region, in Northwest Tanzania ,commemorating  International Albinism Awareness Day(IAAD),with 2022 Theme, "United in making our voices heard".
Makinda said, the government will be in a good position to come up with reliable  strategies  to the disabled including people with albinism, when their actual number is well known.
Earlier Prof.Faustine Kamuzora,Kagera Regional Authoritative  Secretary, while  opening a three day conference, said awareness campaign  towards people with albinism welfare is of much concern to educate people  against  misconceptions and albinism face teasing.
They appealed to the government to set sustainable programmes which will ensure  their safety and prosperity.
They also  asked  for loans to engage in small  entrepreneurship and trade to uplift their living.
According to experts, albinism is a rare, non contagious, genetically inherited different  present at birth which results in a lack of pigmentation(melanin)in the hair, skin and eyes.
In recent years, Tanzania, which is said to have the largest number of people with albinism, has passed through a tough time, fighting with superstitions and magical beliefs that albino body parts are 'twinkling stars ' when accumulating wealth, that some have been killed and some escaped death, but lost their limbs and other parts to unscrupulous people.
Report of Under the same sun(NGO),2013 to Government of Tanzania and UN Committee  for the rights of the child, said,"
Since 2012,the number of recorded killings in Tanzania seems to be on a decline. Celebrations of this fact is premature because attacks continue and Tanzania continues face serious challenge in bringing safety  and security to chikdren…"
2012 Population and Housing Census, estimated 9.3pc of the people with disabilities, starting from seven years onwards, whereby  every 100 persons,93  were disabled.
The statistics may not be factual as there is a tendency of keeping 'indoors' by parents and guardians that deprives them of their rights to be included in government development planning.
Anne Makinda hopes everybody living in Tanzania to be counted in August.