Ghana:Finance Ministry Failed In Releasing Gh¢888 Million For Flood Prevention
By Maxwell Nkansah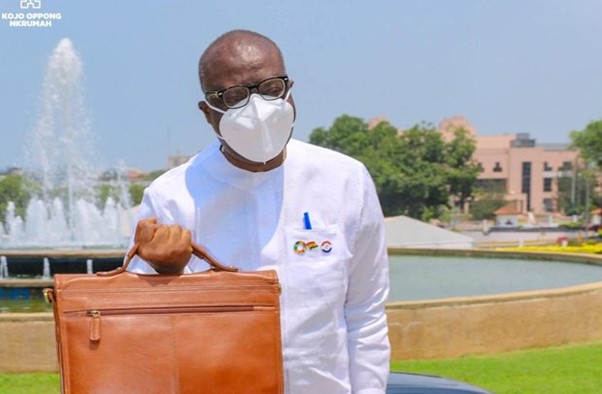 Ghana is one of the countries most prone to floods in West Africa with devastating effects, especially for the urban poor. In 2017, Ghana experienced extreme floods that affected about 1 million people and in 2018, floods caused by high-intensity rainfall combined with water releases from the Bagre Dam in Burkina Faso affected 100,000 people and destroyed 196 km2 of farmland.
Besides the annual occurrence of major floods, Ghana also experiences cascading disasters triggered by floods, which disrupt critical infrastructure. The Ministry of Finance has failed to honor a request from the Ministry of Works and House to prevent perennial flooding of the capital city.
A report indicated that the Works and Housing Ministry requested over ¢800 million cedis from the Finance Ministry to curb flooding in the country. The Finance Ministry, according to the report has not responded to reminders for the release of the funds to enable the Works and Housing Ministry to end the perennial challenge.
In the Works and Housing Ministry's letter dated June 4, 2021, with the title 'Application for commencement certificate for the 2021 emergency national flood control program the Ministry requested from the Finance Minister for the issuance of "Eight hundred and Eighty-Eight Million, Three Hundred Thousand Ghana Cedi's (GHC888, 300,000.00) for the implementation of the 2021 Emergency National Flood Control Programme to address the serious flooding challenges being experienced across the country."
Francis Asenso-Boakye, the sector minister who signed the letter, pointed to a presentation to Cabinet on the state of the country's drainage infrastructure on 5th August 2021, where it detailed the urgent need to embark on the 2021 and future National Flood Control Programmes to enhance the country's drainage infrastructure and improve on the country's resilience to flooding, especially in the light of climate change impact exacerbating an already bad situation.