Ghana: Government Not Responsible For Rising Fuel Prices– Dep. Minister
By Papisdaff Abdullah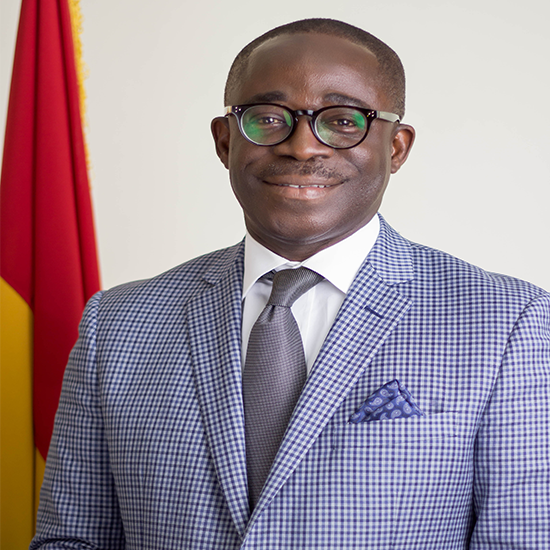 A Deputy Minister for Energy has told Ghana's parliament that the executive is not responsible for rising fuel prices in the country. According to Owureku Aidoo, the Nana Addo led government has little control in the consistent price rise in petroleum products. The Government recently announced Oil Marketing Companies (OMCs) will be provided forex by the Bank of Ghana as a way of mitigating the effect of the free-falling cedi in price build-up. This, the minister says is yielding some results albeit minimal.
Answering questions from MPs in Parliament, Deputy Energy Minister, Owureku Aidoo disclosed that the Central Bank currently provides 30 percent of forex needed by the OMCs. He further disclosed that the International Oil Marketing Companies have been given incentives to play the role originally given to BOST to ensure fuel products are readily available in the country.
Mr. Aidoo further insisted that there is very little government can do about the rising prices owing to that the factors are beyond the government's control. "The oil importers have to compete for forex in the open market to import petroleum products which they mostly get at very high rates. Since the exchange rate is the major component of the price of petroleum products in Ghana, it's market behaviour reflects the significant price hikes," he explained.
Factors
The Deputy Energy Minister says the Russia-Ukraine war and the depreciation of the Ghanaian cedi should be blamed for the surge in petroleum prices in Ghana. Mr. Aidoo said the government is unable to do much about the prices due to the deregulated regime for pricing petroleum prices in the country.
"Sanctions and boycotts on petroleum exports from Russia, a major exporter especially to Europe, are reducing availability even further and intensifying upward pressure on fuel prices. Under the current deregulated regime in Ghana where govenrment is not responsible for determining the prices of petroleum products, prices on the global market and the depreciation of the Ghana cedi against the US dollar are passed on directly to the end-consumer," he told parliament.
Increase
The price of the commodity is tipped to increase by about 12 percent in the next pricing window of June 2022. This would mean that the average price of fuel is likely to increase by about GH¢1.33 per litre. While petrol prices are projected to go up by GH¢1.24/litre which is an 11.41% increase, the price of diesel may increase by GH¢1.43/litre depicting a 12.93% increase.
The average price of petrol and diesel at the pumps currently stands at GH¢12.282 after selling at about GH¢6.5 in January. This was after petrol and diesel crossed the GH¢10 and GH¢12 per litre marks this month. Already, there are hints of another likely increment in transport fares after an earlier increment by 20 percent. Even though petrol and diesel are expected to go up, the narrative might be different for LPG as it's expected to experience a marginal decrease in price, the statement added. "LPG is also likely to sell around GH¢10.024/kg showing a reduction of about 27 P/kg (-2.66%) over the previous window."