Eastern Africa Regional Headquarters Of The Trade And Development Bank Opens In Nairobi
By Samuel Ouma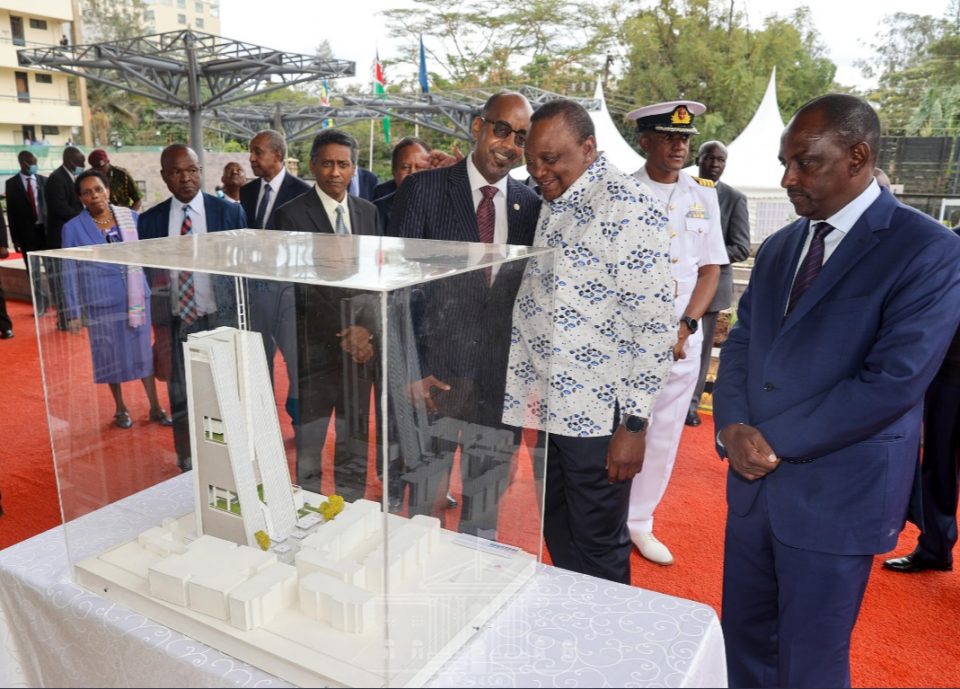 President Uhuru Kenyatta, on Tuesday, June 7, 2022, opened the new permanent premises of the Trade and Development Bank.
The 20-floor tower, located in Nairobi's Kilimani area, will serve as the bank's Eastern Africa regional headquarters and the regional operations hub.
Speaking during the occasion, President Kenyatta said the expansion of the operational base of the Trade and Development Bank in Nairobi affirmed Kenya's capability and credentials to host an expanding family of regional and international institutions.
"Indeed, the sustained expansion of Kenya's economy boosted by strong investor confidence and a resilient banking and financial services sector validates our claim as a destination of choice for investment in Africa," President Kenyatta said.
The Kenyan President also stated that the new building symbolized the Trade and Development Bank's accelerating growth since its inception 40 years ago. The bank now boasts of an asset base of US$8 billion.
As the African continent prepares to fully benefit from trade under the African Continental Free Trade Agreement (AfCFTA), the President stated that the Capacity Building Academy and the Captive Insurance Company recently established by the bank will provide businesses with the necessary capacity for preferential lending, deepening regional trade links, and risk management.
He announced that Kenya will increase its stake in the bank as other countries such as Rwanda, Ethiopia, Tanzania, Uganda, and Ghana plan to increase their investments in the bank as their confidence in its capacity grows.
On his part, Admau Tadesse, President Emeritus and Group Managing Director of the Eastern and Southern Africa Trade and Development Bank praised Kenya's role as one of the early champions who nurtured and supported the bank's growth into the award-winning regional financial institution that it is today.
"We are very proud that over the years, we have accompanied the Government of Kenya and its private sector in the development of various key economic sectors in the country through our project corporate and trade financing windows.
"This is in line with Kenya's development aspirations and plans, and certainly the Big 4 Agenda, and very much in line with Vision 2030," Mr. Tadesse said.