Commonwealth Deputy Secretary General Warns On Dangers Of Excluding Youth
By Maniraguha Ferdinand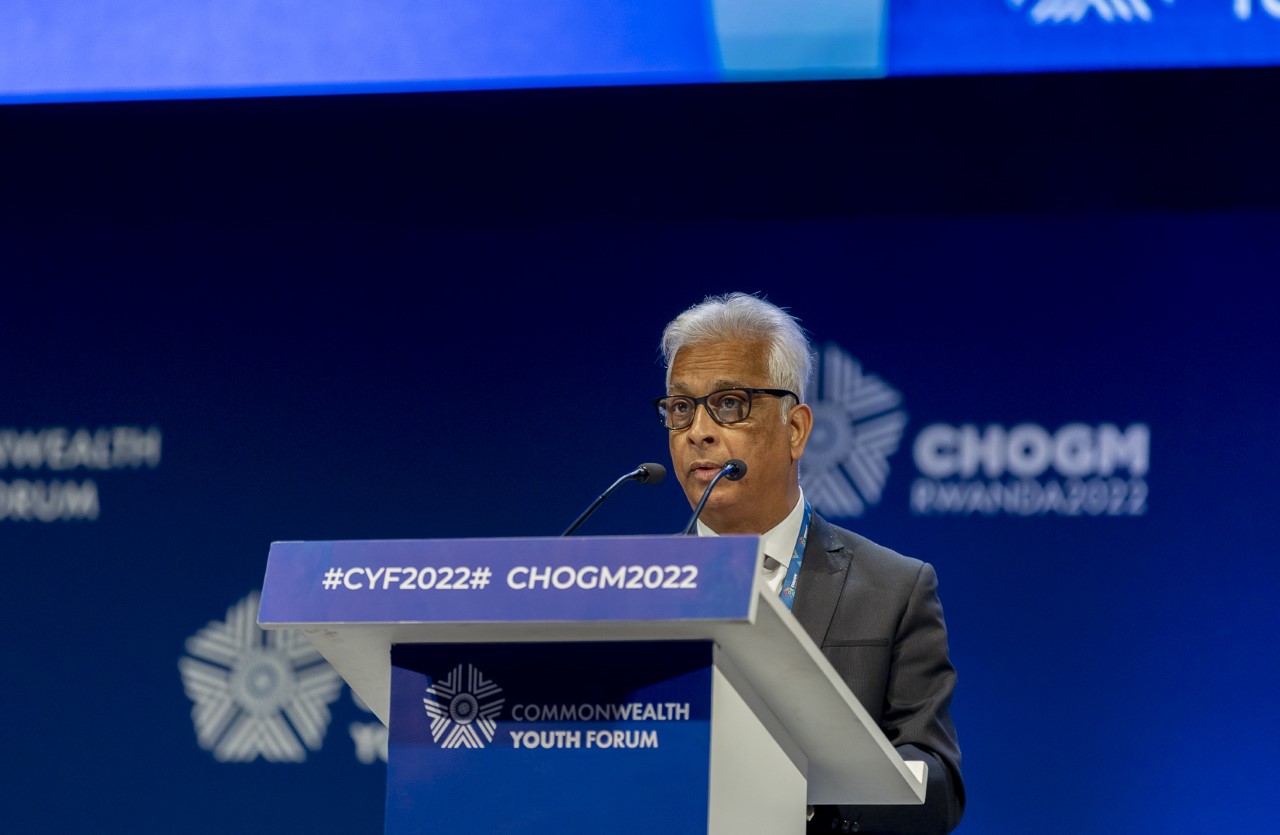 Commonwealth Deputy Secretary-General Dr Arjoon Suddhoo has called all members states to include young people in various policies, since leaving them out is very dangerous for the future.
He reiterated this on Sunday 19th while addressing hundreds of youth who gathered in Kigali, Rwanda  for a three day meeting dubbed Commonwealth Youth Forum (CYF).
Dr Arjoon Suddhoo repeated the call for young people to be included in policy decisions across the Commonwealth.
Approximately 60 per cent of the unemployed in Commonwealth countries are young people.
"Given the huge potential and ingenious proclivity of our young people, we simply cannot afford to exclude young people from the development agenda or equate youthfulness with inexperience and ignorance. This dangerous and damaging discrimination will hold all of us back from achieving our full potential", Dr Suddhoo  warns .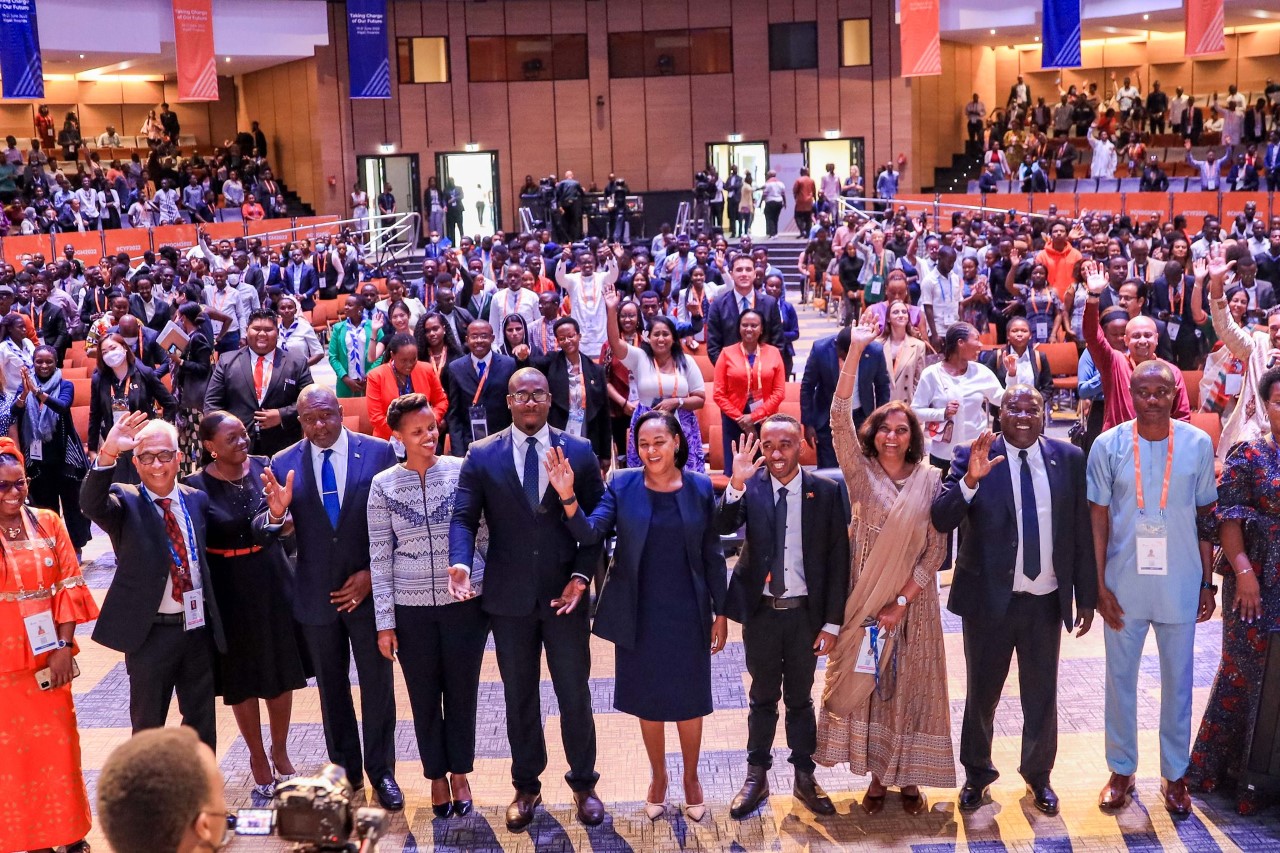 Held ahead of the main Commonwealth Heads of Government Meeting (CHOGM), the three-day youth  forum is a unique opportunity for young leaders to bring policy recommendations to their governments – asserting their role in shaping the future of the Commonwealth.
Newly appointed Chair of the Commonwealth Youth Council, Kim Allen, said that looking at the challenges the world is facing today, youth inclusion is needed than before.
"Climate change, loss of biodiversity, hate and discrimination, economic turmoil resulting in high unemployment rates, the digital divide, mental health, inequalities in education and health, conflicts, and political instability, to name a few, all happen due to human actions and certain situations beyond our control" he said.
Allen advised youth to lead this fight by creating solutions that are needed to escape the challenges.
"Fellow youth delegates and partners, your creativity, skill sets and abilities are needed to drive the change we want. Now is the time to act. We have to progress the efforts taken in the past through strategic and transformational approaches", he added.
Rwanda's Minister of Youth and Culture, Hon. Rosemary Mbabazi, praised the commitment and  hard work of the youth.
"I encourage you to build networks that will turn into the markets needed for your innovations, create innovations that responds to and solves challenges for our communities. I am sure you will leave here with more knowledge and transformed mindsets", she said.
Rive Arefin, is the  Co-Founder of Awareness 360, a platform that empowers young people in more than 25 countries to do community service projects in line with the United Nations Sustainable Development Goals (SDGs).
"The turning moment of my life was when I realized that I could no longer sit back and see other people suffering. I started helping people by building this platform until we benefited up to one million people around the world", Arefin said.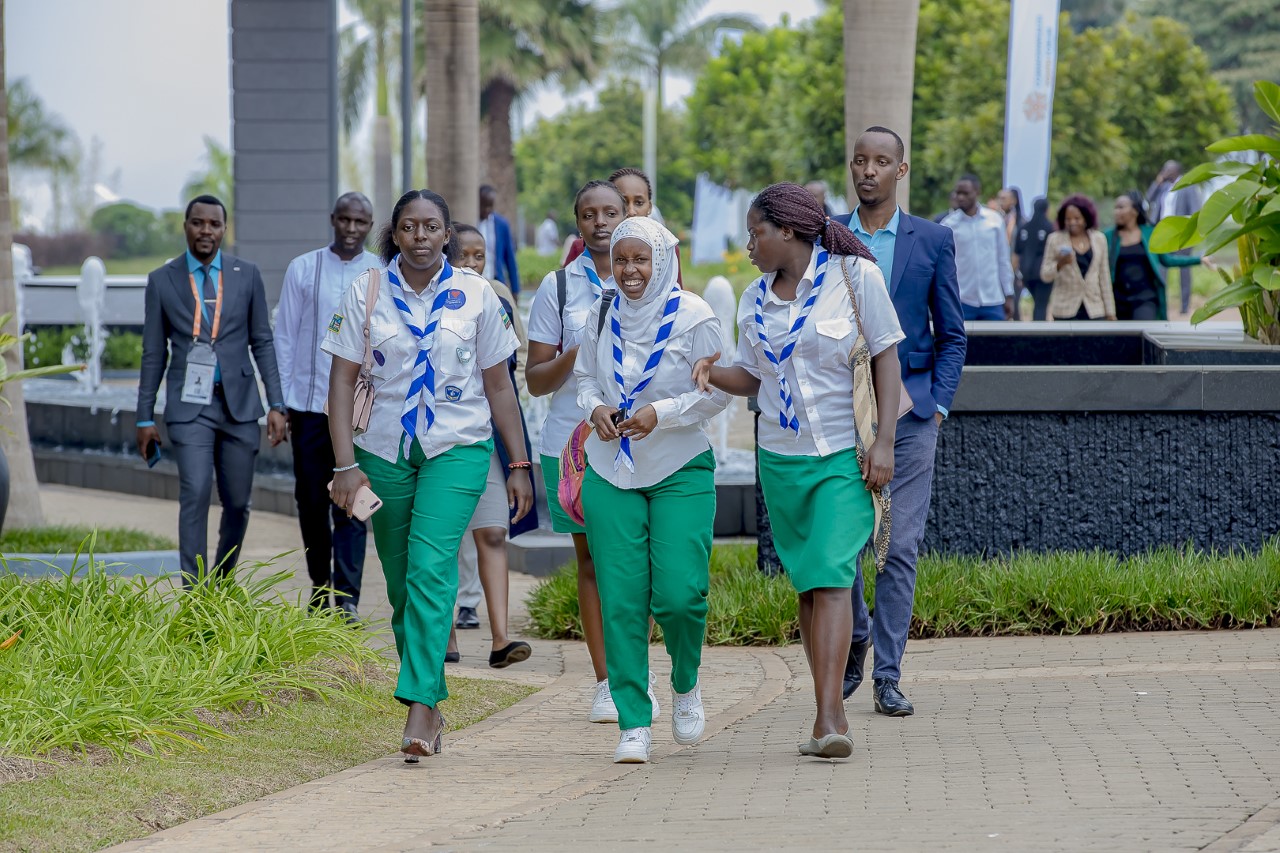 This year's forum will address thematic areas such as governance and the rule of law, technology, skills, innovation, sustainability, health and trade. It will also include the launch of an historic collaboration between the Commonwealth and the world's largest youth organisations to create the 'Commonwealth Alliance for Quality Youth Leadership'.