Cameroon: People With Disability Have Talents, Need Just Encouragement – Experts Say
By Boris Esono Nwenfor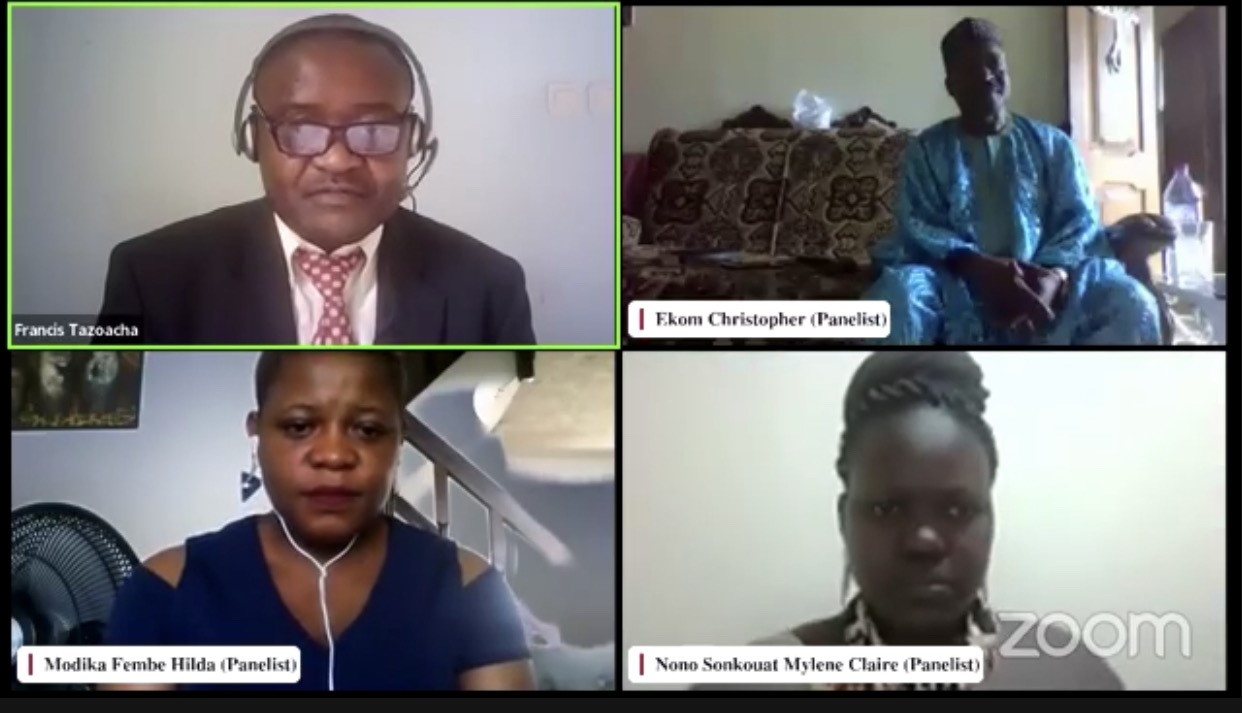 Experts say People with Disabilities (PwD) have a significant role to play in the economy of Cameroon and stigmatizing them instead of giving them technological training and economic empowerment will not be beneficial to the society.
The PwD and gender activists, and experts in women empowerment were speaking on Wednesday, June 22, 2022, as part of the Promoting Women's Economic Rights in Cameroon (WERC Project) under the theme: "Promoting Economic Empowerment for People with Disabilities in Cameroon". It was organized by the Nkafu Policy Institute, a think tank under the Denis and Lenora Foretia Foundation.
"… Disability is sometimes looked upon as a curse and sometimes we see those people with disabilities (be it physical or mental) and try to run away from them. This is not what we want our world to be. In Cameroon, some one million people suffer from disabilities," Francis Tazoacha said in his opening statement.
Modika Fembe Hilda, Chairperson, International Human Rights Advisory Council, Cameroon said people with disabilities are talented and skilled people who need "our encouragement to showcase the numerous talents. Educating them in digital technology and economically will help them discover and showcase their talents."
"Families have disregarded people with disabilities as they are regarded as witches and wizards; the kind of perceptions that society has about these persons have made them feel inferior and have low self-esteem… We need to encourage these people with disabilities intrinsically to come out of their shelves and discover them so that they can develop the skills and talents that they have to create sustainability for themselves."
The objective of this event was to discuss the effectiveness of policies and programs put in place in Cameroon to facilitate community integration and economic empowerment of people living with disabilities. The experts equally analysed the economic situation of women and men living with disabilities in Cameroon and identify differences among them; Assess the impact of programs and policies for people living with disabilities in Cameroon on their economic empowerment; Identified practical steps that could be taken to strengthen the economic empowerment of people living with disabilities in Cameroon and more.
"People with disabilities have so much to offer, the world just needs to give them the opportunity they need," Nono Mylene Claire, Founder of Abundant Life Women Empowerment Center said during the discussions. "Stop seeing them as beggars and start seeing them as players."
"People living with disabilities can contribute to the economy of the country but because they are shut down they find it difficult to give their contributions. We need to enable them to see their full potential… we should stop seeing people like they do not have something to offer and when we do that we are going to enjoy what they carry. They have a lot to offer and are intelligent."
In Cameroon, disability affects nearly six per cent of the population of more than one million individuals according to a study. The most common types of disability involve the limbs (especially lower), sight, hearing, and intellect. Their causes are generally related to road accidents, but also perinatal injuries.
Not surprisingly, people living with disabilities in Cameroon have lower activity levels than normal people, and some inequalities exist between men and women with disabilities. According to the Third General Census of Population and Housing (3rd RGPH) conducted by the Central Bureau of Census and Population Studies in Cameroon (BUCREP) in 2010, unemployment rates are 16.4 per cent for all people living with disabilities, 16.5 per cent for men and 16.1 per cent for women.
Ekom Christopher, Commercial Specialist, U.S. Embassy, Yaounde said: "Families need to set up a very strong support system to aid people with disabilities. If they are stigmatized in the family, it might be difficult for them to integrate into society. The first support and encouragement should come from the family."
"The family setting plays a big role to help people with disabilities to be able to bring about the best of themselves; understand that they are an integral part of the family. The acceptance of the community is also needed in this aspect but sometimes it is difficult for people with disabilities because they are stigmatized."
With the adoption of the Sustainable Development Goals and the "Leave No One Behind" agenda, there is global momentum to ensure that people with disabilities are included and addressed in overall development efforts. A disability is not the end of the world and understanding that we are all human beings; we must put our hands together and progress progressively as a country.