Cameroon: A Challenging Time For Doctors Without Borders
By Boris Esono Nwenfor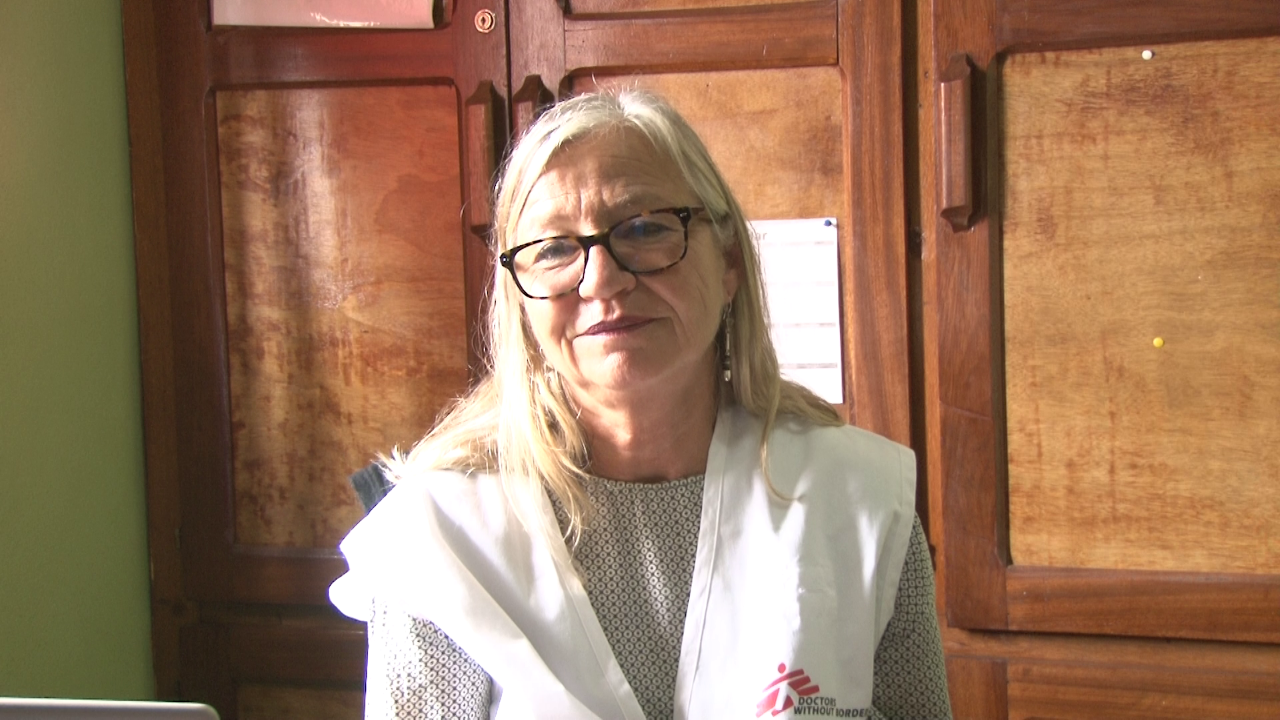 Since April 2022, the activities of the international humanitarian medical non-governmental organization Doctors Without Borders (DWB, MSF) in the South West Region have been suspended. The decision to suspend follows the arrests of DWB staff in the region after government officials accused them of taking care of separatist fighters. It also follows a similar action taken in the North West Region where DWB no longer operates.
Since the crisis escalated in 2017, Doctors Without Borders has provided free care to the population well beyond war wounds. In 2021, DWB had more than one hundred and sixty-five thousand consultations, including forty-two thousand children under the age of five in the South West Region.
In an interview with Gisa Kohler, MSF Deputy Operations Coordinator for Central Africa, she said the suspension of their activities continues until "our colleagues are freed and until we come to an agreement with the government of Cameroon." "Our policy is no arms… We treat everyone irrespective of their religion and political ideology."
 For the past years Doctors Without Borders has been in the South West, what are some of the activities you have been engaged in?
Gisa Kohler: We have been in the South West since 2018 and we have been carrying out support to hospital structures. We work on three levels; in the community, we support some primary health structures and some hospitals. In case of need of tertiary care, we refer cases to Mutengene Regional Hospital. Additionally, one of the most popular services we offer is our ambulance services. We have ambulances working in the region 24 hours/ 7 days a week including the lockdown days, where people cannot move but we can because we have agreements to move.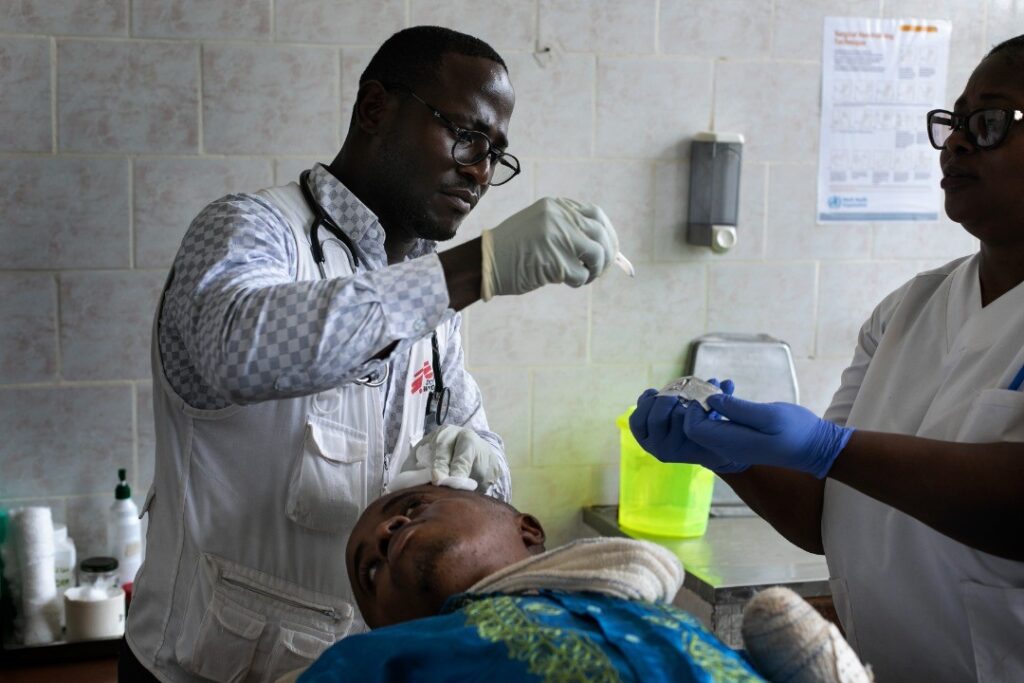 Talk to us about some of the key areas that Doctors Without Borders have been involved in and the people being impacted.
Gisa Kohler: At the moment, the projects that we have suspended are all in Mamfe and Kumba. For you to understand a little bit what we are talking about; we have more than 164, 000 consultations done in that community in 2021. We did five thousand antenatal care consultations and we have been doing more than eight hundred surgeries. Of these surgeries, more than forty per cent are caesarean surgeries. Our impact has been greatly felt by pregnant women. In the children's section, we had more than ten thousand admissions to the pediatric wards in the Kumba and Mamfe District Hospital. We also did more than eight thousand ambulance referrals in 2021.
What challenges did Doctors Without Borders face in the exercise of their humanitarian endeavors?
Gisa Kohler: In December 2020, our colleagues were suspended from the North West and one of our challenges has been that we have been accused of working with the separatists. As a humanitarian organization, we do not look at who we treat; we have a patient and we take him, we do not care if the person is from the security forces or whether it is somebody from the separatist – for us he or she is a patient and that is our humanitarian principle.
The other issue is that we faced highly unsecured situations in the Anglophone region. We need to talk to all actors of the conflict; we need to talk to the security forces (government officials as well) and also the non-state armed groups to guarantee maximum safety and security for our patients and also our staff. This is, however, something that is creating sanctions.
 Let's look at the situation in the North West, the government has accused Doctors without Borders of supporting separatist fighters, how true is this allegation?
Gisa Kohler: As I explained earlier, we have to have contact with all groups of the conflicts for the security of patients and our staff. This does not by anytime mean that we are supporting one of the parties to the conflict. The accusations were done about MSF transporting arms in ambulances and so on; we have a clear no arms policy. Nobody with any arms, including uniform men with arms, is entering the ambulance and in structures. Now, the structures we cannot control one hundred per cent because we work with other actors as it is not MSF structures as we work with public structures. But our policy is no arms.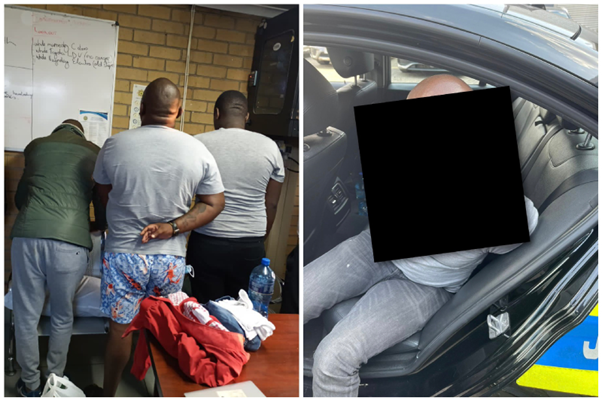 Talk to us about the communique halting operations in the South West Region. What necessitated that action from MSF?
Gisa Kohler: It is based on the detention of our four colleagues. We have since the 27 of December two colleagues detained (an ambulance driver and a nurse) who transported an injured patient. They were stopped at a checkpoint in Nguti and two days later they were detained for transporting separatists. Again, I come back to what I already stated, we do not ask the person who he is – it was an injured person who needed urgent care.
The other case is on January 15 with the arrest of one community health worker and one field coordinator assistant who is also accused of collaborating with the separatists. Now we feel like we cannot provide the security for our colleagues to work in this region because we as a humanitarian organization don't see a reason for these arrests. A report from the Mandela Washington Center commissioned by the Ministry of Defence clearly stated that MSF has not been doing anything wrong. For us, it is not clear and under these situations, us is not acceptable to risk other arrests. Since then we engaged with the authorities to understand more to find a solution to the matter.
Note: Since this interview was conducted, two staff of Doctors Without Borders have been released on bail. The other two colleagues are still behind bars.
What is the way forward for this suspension to come to an end?
Gisa Kohler: It is extremely painful for us to stop our activities but we need our principles to be respected. We are impartial and do not care about the religion or political affiliation the person has. If we cannot work under these principles, we have a serious problem. Much more, we are concerned towards our staff – we have a duty of care not only towards our patients but also towards our staff. We want to do everything possible so we see that other staff do not find themselves in such situations. We are engaging with government officials at all levels to understand first the constraint they are having and then to agree on how to work together in a situation where we can guarantee a certain safety for our staff and patients.