At least 270, 000 pints of blood require yearly as Cameroon celebrates World Blood Donor Day
By Boris Esono Nwenfor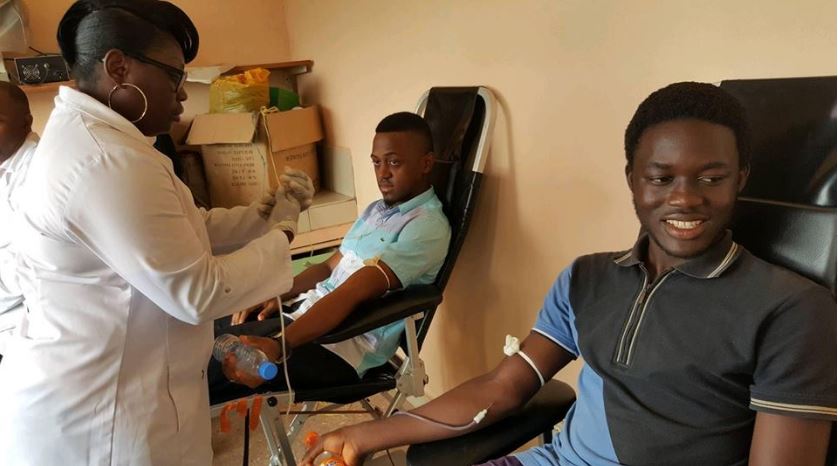 Blood donation in Cameroon is still at a slow pace. Not everyone sees the need to voluntarily donate blood. Most people only get compelled when a family or friend is in dire need of blood.
Every June 14, the world celebrates Blood Donor Day which seeks to raise awareness about the need for safe blood and blood products to save lives. It is also a day to thank voluntary, unpaid blood donors for their life-saving gifts of blood. This year, World Blood Donor Day is under the theme: "Donating blood is an act of solidarity, join the effort and save lives."
In Cameroon, Prof. Dora Mbanya explains that the fundamental problem with blood donation is more of a cultural issue. "Cameroonians do not have the culture of voluntary blood donation. We are doing everything to educate the public and, communicate the importance of donating blood. More than 90% of blood donors happen to be family replacement donors; those who show up when their family members or friends need blood".
The challenge of finding blood donors adds to the fact that most blood banks are integral parts of hospitals or laboratories with no funds directly allocated to them. Prof. Dora Mbanya says "It becomes tricky managing these blood banks".
Although the country counts over 541 blood banks, the Director of the Blood Transfusion Centre says "infrastructural issues and logistics is another concern because there are no appropriate structures and logistics for blood banks in many settings". "Trained blood transfusion services are also lacking. The few available suffer from frequent power cuts which make conservation difficult given the absence of backup generators."
"We want to continue encouraging people to donate blood freely without necessarily going to donate because a family member or friend is in need. Only then can we be able to provide adequate blood when we get regular donors who come forward on their account to donate blood 3-4 times a year voluntarily". Prof. Dora Mbanya states
"On World Blood Donor Day today, I urge African governments and political leaders to prioritize the provision of adequate human and financial resources to secure the future of national blood transfusion services. A blood service that gives patients access to safe blood and blood products, in sufficient quantities, is a key component of an effective health system." WHO Regional Director for Africa, Dr Matshidiso Moeti said.
"While the need for donor blood is universal, access for everyone who needs it is not. In the African Region, demand regularly outstrips supply, negatively impacting timely access for all patients who need safe and quality-assured blood to save their lives. As a consequence of the COVID-19 pandemic, voluntary unpaid blood donations dropped significantly. Malawi, for example, registered a 46% decrease in donations."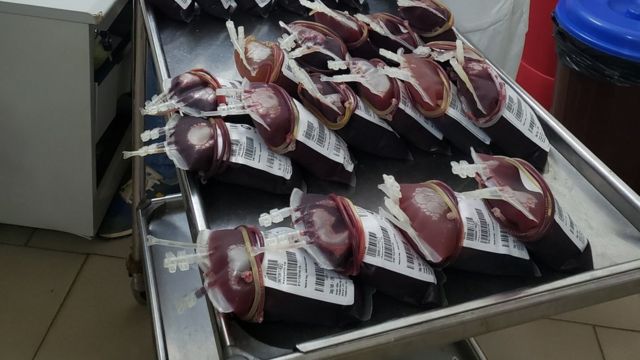 Dr Matshidiso Moeti added: "Countries across the African Region have worked hard to improve blood donation frequency, and the situation is showing signs of stabilizing. Blood transfusion services in many countries reached out to blood donors through public awareness campaigns, transporting donors from and to their homes, using digital platforms and establishing call centres."
"The situation remains challenging, and it is exacerbated by issues such as staff shortages and limited funding from governments and partners organizations for effective blood donor education, recruitment, and retention."