African Wildlife Foundation celebrates 60th year anniversary with launch of Benjamin Mkapa African Wildlife photography awards in Zimbabwe
By Wallace Mawire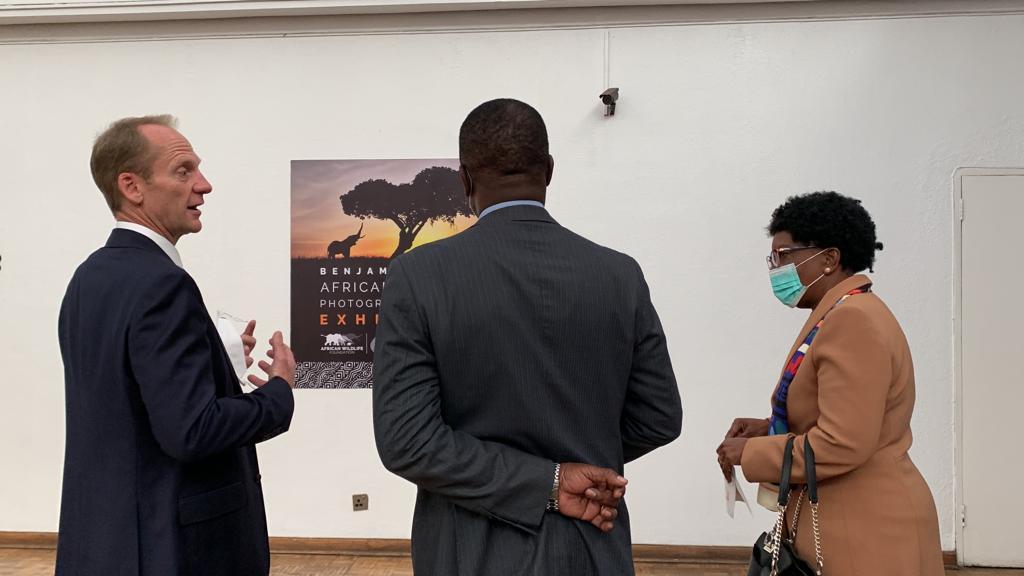 The African Wildlife Foundation has launched a new photographic competition in Harare,Zimbabwe to celebrate its 60th year anniversary. To celebrate the anniversary, AWF teamed up with Nature's Best Photography to launch the new photographic competition intended to
engage global audiences in documenting and conserving wildlife and wild-lands in modern Africa.
The competition is called the Benjamin Mkapa African Wildlife Photography Awards.
AWF's 60th anniversary has been celebrated through a raft of events in many countries, including the US and the UK. It has now come to Zimbabwe and was celebrated in an event on 21st
June 2022 at the National Gallery of Zimbabwe.
To mark the event, AWF is currently displaying the winning photographs from the Mkapa Awards at the Gallery to ensure that as many people as possible will be able to view them. The gallery exhibition will run from May 12 to June 30 2022, and is open to the public.
Through the art of photography and video, the primary goal of the Mkapa Awards is to engage, inspire, and involve photographers from Africa and around the world at all levels of experience so that they may share stories from the field and inspire an appreciation for Africa's unique natural resources and encourage new advocates for conservation change.
The Mkapa Photo Awards are named to honour one of Africa's most beloved leaders, H.E. Benjamin Mkapa. Mkapa served as President of Tanzania from 1995 to 2005. Mkapa began
his career as a journalist, understanding the importance of educating the public on important conservation topics.
Today, Mkapa's name remains widely respected for his legacy of principled leadership and protecting Africa's wild heritage.  In the Mkapa Awards inaugural year, nearly 9,000 images were
submitted from nature photographers from 50 countries worldwide including 10 countries  in Africa.
Judged and reviewed by an international, recognized and experienced panel, the Grand Prize winner, category winners, and highly honoured photographers were revealed and celebrated on October 28, 2021 at the Nairobi National Museum in Nairobi, Kenya. The Mkapa Awards are now an annual competition and this year AWF is hoping for more submissions and winners from Africa.
The various categories in the competition are African Wildlife Behaviour, behaviour of wildlife found within Africa's native habitats. includes interaction between animals, courtship, territorial battles, nesting, feeding, adults with young, young with young,  between mammals, birds, reptiles, insects, fish, and other non-mammals.
African Wildlife Portraits, striking portraits of wildlife made within Africa's native environments, includes mammals, birds, reptiles, insects, fish, and other non-mammals. Wildlife at Risk, animals listed as Threatened, Endangered, or Critically Endangered Species by the International Union for
Conservation of Nature (IUCN),fragile Wilderness, dramatic landscapes and unusual perspectives of Africa's diverse habitats providing expansive views of wild lands, as well as close-up images of plant life such as flowers, trees, and other botanical subjects.
Including panoramic scenes such as as savannas, forests, deserts, mountains, freshwater, rivers, lakes, wetlands, tide pools, coastal areas, and seascapes. African Conservation Heroes, focusing on environmental or conservation efforts and projects. Images or a series of images that document a conservation story, current environmental issues, such as pollution, climate change, loss of habitat, and the conservation groups and caretakers of the environment who are working in the field.
Africa's Urban Wildlife, wild animals living within or alongside urban environments, in or near African villages and cities, backyards, local parks and gardens. Wildlife in Modern Africa, coexistence and conflict, depicting how Africa's wildlife coexists with modern cultures and how species are affected by conflicts like poaching and  bush meat trafficking.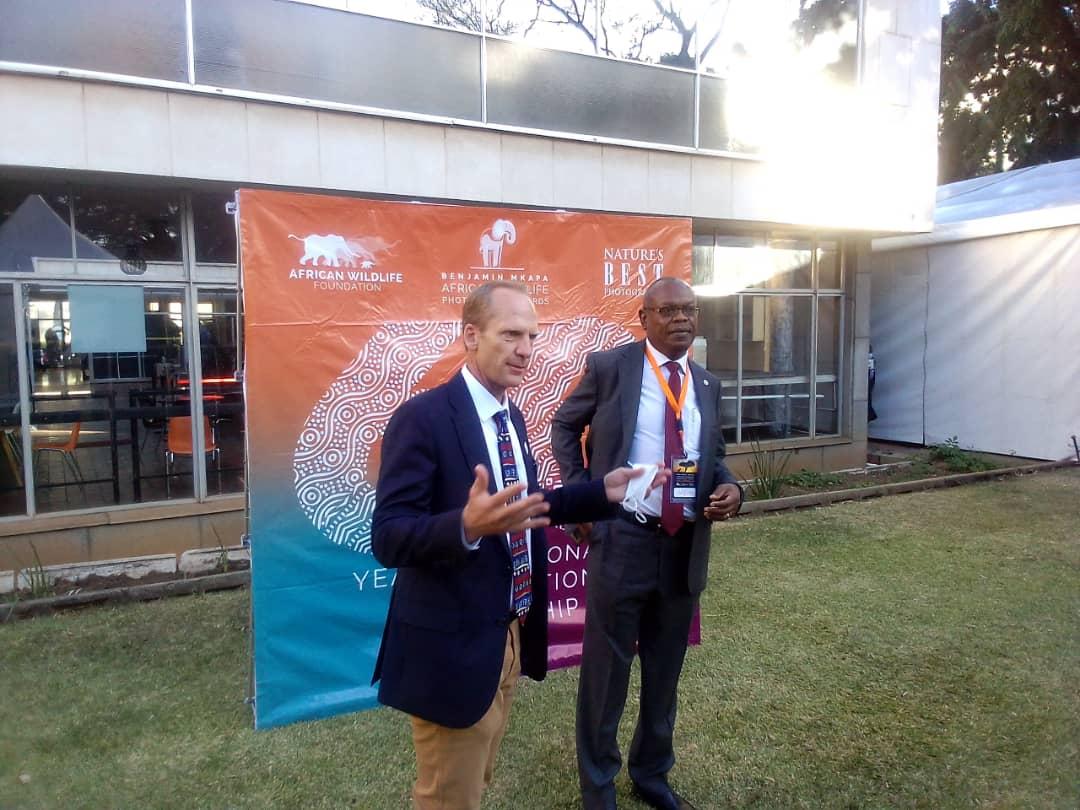 Art in Nature,naturally occurring artistic compositions colours, forms, textures, found in African nature, including black and white compositions and drone photography.  Africa in Motion/Video,high-definition video,according to AWF is an important tool in recording and sharing the wild. Videographers and filmmakers enter views of natural wildlife behaviour and outdoor experiences in wild lands.
The African Wildlife Foundation has been working in Africa for 61 years now, with a mission to ensure wildlife and wild lands thrive in a modern Africa.
AWF says that they are are a senior  citizen  of Africa,  and  are proud to be one of Africa's oldest  and  largest  international conservation NGO. As a citizen of Africa, they says that they are the same age   as many   African   countries,   with   shared histories and visions for the future.
The exhibition is   a   chance   to   celebrate   together,   an affirmation  of  their  commitment  to  Africa  and  an opportunity to build synergies for the future.
In Zimbabwe, AWF is supporting the Government and people of Zimbabwe to leverage on the rich biodiversity through programmes that not only build resilience of local communities but also provide alternative livelihood options, alleviates poverty and inequality through interventions that are predicated on principles of African leadership, empowerment, inclusivity, innovation and equitable sharing of conservation benefits.
AWF  strives to promote nature-positive social and economic development through building strong strategic partnerships with Private Sector, Academic institutions, Local communities, Development Partners, NGOs and other stakeholders to collectively design innovative science-based conservation solutions that enhance inclusive green growth.